By
for on May 10th, 2023
The 'Good Omens' Season 2 Premiere Date Is an Answer to a Prayer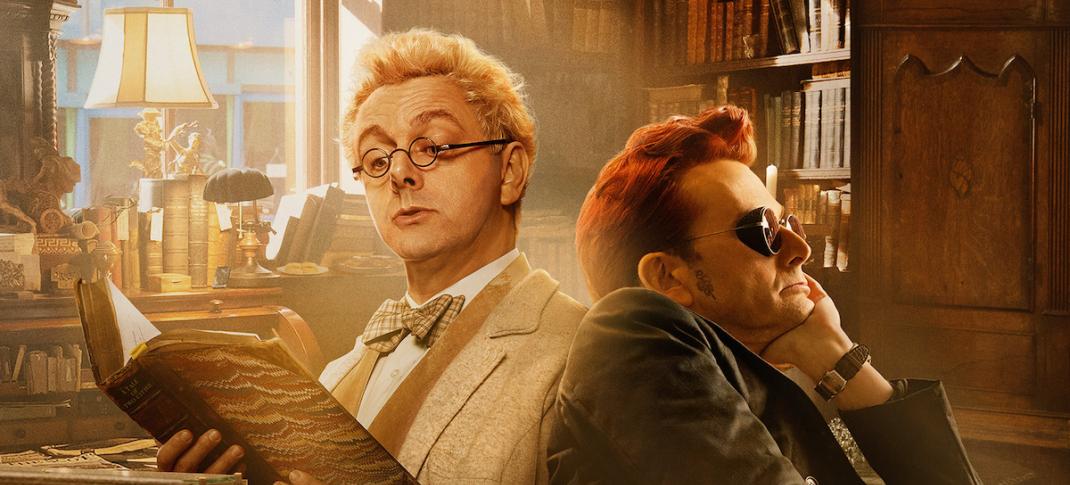 Sometimes impossible things just happen and we call them miracles. That quote is technically from Doctor Who, but feels as though it might rightly be applied to the existence of a second season of Prime Video's Good Omens, something that by all rights probably shouldn't exist in the first place. After all, the series' critically acclaimed, generally perfect first season essentially used all the source material available in Neil Gaiman and Terry Pratchett's beloved 1990 novel Good Omens: The Nice and Accurate Prophecies of Agnes Nutter, Witch. 
But, well, the characters are technically immortal divine beings, so maybe we all shouldn't be but so surprised that their stories aren't over yet. Season 2 will reunite stars David Tennant and Michael Sheen as celestial odd couple Crowley and Aziraphale, one a caustic demon and the other a bookish angel. Having thwarted the apocalypse last season, what could possibly be next for them? 
It's a mystery (ineffable?), but Gaiman has long said that he and Pratchett had discussed at some length what further adventures set in this universe might look like. (Some of those ideas were incorporated into the series' first season - the existence of Jon Hamm's officious angel Gabriel, for example - but others will undoubtedly be used in its second.) 
And, at last, it seems as though our long wait for that second season is finally about to be over Good Omens Season 2 was originally announced back in the summer of 2021 and now, two years later it is set to finally arrive on our screens on July 28. 
The official description of Season 2 is predictably vague, given how little we know about whatever story Gaiman has come up with for this second installment. 
Season Two of Good Omens explores storylines that go beyond the original source material to illuminate the uncanny friendship between Aziraphale, a fussy angel and rare book dealer, and the fast-living demon Crowley. Having been on Earth since The Beginning, and with the Apocalypse thwarted, Aziraphale and Crowley are getting back to easy living amongst mortals in London's Soho when an unexpected messenger presents a surprising mystery.
Alongside Tennant and Sheen, the bulk of the first season's cast is also returning, including Jon Hamm (Mad Men) as Gabriel, Doon Mackichan (Two Doors Down) as Michael, Gloria Obianyo (Dune) as Uriel, and Derek Jacobi (Last Tango in Halifax) as the Metatron. Nina Sosanya (Staged), Maggie Service (Quiz), and Miranda Richardson (And Then There Were None) will also be back, but they'll be playing new characters this time around. 
New faces joining the ensemble include Peter Davison (Call the Midwife) and eldest son Ty Tennant (House of the Dragon), Quelin Sepulved (The Man Who Fell to Earth),  Donna Preston (The Sandman), and Shelley Conn (Bridgerton). 
Season 1 of Good Omens is currently streaming on Prime Video. 
---
By
for on May 10th, 2023
More to Love from Telly Visions