By
for on February 15th, 2022
'The Gilded Age' Renewed For Season 2 at HBO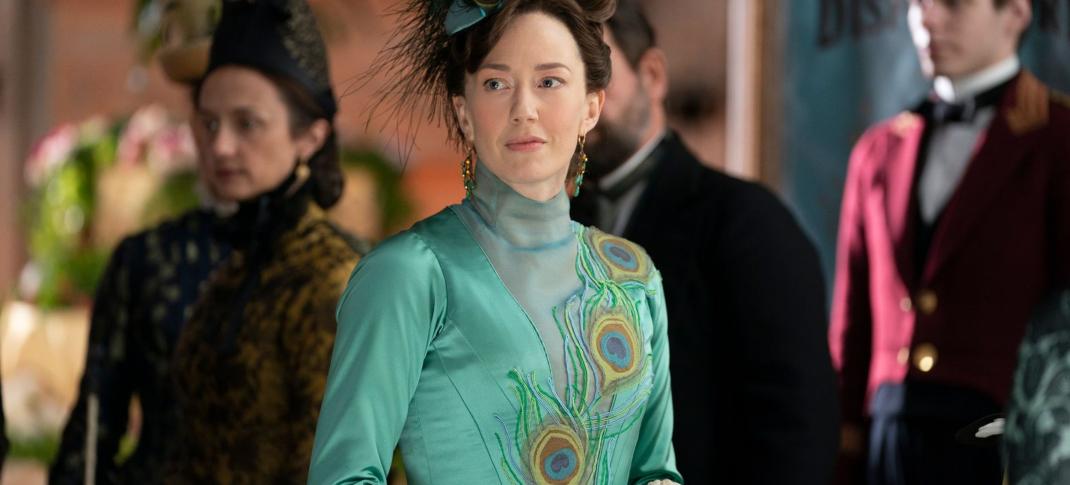 When The Gilded Age debuted on HBO in January 2022, it wasn't clear how well the new series would do. Like the upcoming House of the Dragon, this was a spinoff prequel to a beloved hit from a decade back. Although Carnival Films initially announced the series in development in 2012, it took a decade to get the show to air. Downton Abbey had been off the air for years, and though the movie had done gangbusters at the box office, period pieces, in general, had undergone a reckoning. A show like Downton, lily-white, would run into more criticism today than in 2011. Moreover, Julian Fellowes' two attempts at follow-ups, Belgravia and The English Game, had flopped.
But Julian Fellowes' New York City set series has turned out to be up to the task in a way his other projects did not. Moreover, it was the perfect marriage of show and network. Despite Downton being *the* hit for PBS, The Gilded Age's sumptuous luxury budget needed something more a producer with a more unlimited bank account. Also, the American cast needed HBO-type players like Morgan Spector (The Plot Against America) and Carrie Coon (The Leftovers), alongside Fellowes-type favorites like Christine Baranski and Blake Ritson, who deliver his familiar dialogue flawlessly.
With four installments down and five to go (due to the pandemic, the show was reduced from ten to nine episodes), and ratings rising week to week, HBO decided to hand out a vote of confidence in the series. As the channel's biggest Monday night hit since Chernobyl, HBO announced it officially renewed The Gilded Age for Season 2.  
Previously, executive producer Gareth Neame had told the RadioTimes work was already underway in anticipation of the pickup.
"The truth is, we're always getting the second season ready long before we know whether it goes ahead or not," he said. "Because, you know, the moment we know we're going ahead, we have to start – the cameras have to start rolling. So you sort of have to prepare. So we're already underway with ideas for the second season."
Francesca Orsi, Executive Vice President, HBO Programming, said in a statement, "Julian Fellowes and the entire Gilded Age family have thoroughly captivated us with their tale of late 19th century New York City extravagance. Along with our partners at Universal Television, we couldn't be prouder to embark on a season two journey with this extraordinarily talented team."
No cast was confirmed to return for Season 2. However, one assumes/hopes most of the leads would return, including Christine Baranski, Cynthia Nixon, Louisa Jacobson, and Blake Ritson as the van Rhijn household and Morgan Spector, Carrie Coon, Harry Richardson, and Taissa Farmiga as the Russell family. One would also hope Denée Benton would return as Peggy Scott, with Audra McDonald and John Douglas Thompson as her parents, as the Scotts are the show's window into the New York Black middle class of the era.
Other recurring co-stars include Thomas Cocquerel, Ben Ahlers, Michael Cerveris, Kelley Curran, Claybourne Elder, Katie Finneran, Amy Forsyth, Ward Horton, Sullivan Jones, Celia Keenan-Bolger, Nathan Lane, Debra Monk, Donna Murphy, Kristine Nielsen, Kelli O'Hara, Patrick Page, Taylor Richardson, Douglas Sills, and Jeanne Tripplehorn, just to name a few. (The Gilded Age has 33 regular characters in Season 1, as opposed to Downton Abbey's 19.)
The Gilded Age continues with new episodes weekly on Mondays at 9 p.m. ET on HBO and streaming directly following on HBO Max.
---
By
for on February 15th, 2022
More to Love from Telly Visions