By
for on November 28th, 2012
Get Your First Look at Call the Midwife's Christmas Special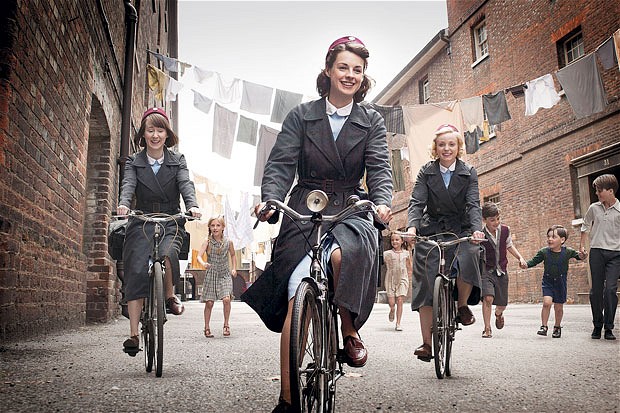 Hit drama Call the Midwife will return with a special holiday episode on Christmas Day in the UK.
The 1950s period drama's Christmas special will feature a storyline about an abandoned baby left on the steps of the convent and the midwives' desperate search for the child's mother. Among other things, obviously – though I must confess I'm most interested in seeing how married life is treating Chummy, simply because she's my favorite. The trailer looks very sweet and just generally seems perfectly Christmassy (though the BBC appears to be touting the drama as a "grittier" alternative to fluffier holiday fare like Downton Abbey). 
No, there's no hint yet as to when we might see the Christmas installment here in America, though it seems safe to assume that it will probably be packaged in somehow with the import of the drama's Series 2 run, which starts early next year in the UK. (Though again, that's just a best guess. Keep an eye out for future updates.) Take a look at the trailer for yourselves below.
If you'd like a bit more information on the plot of the Call the Midwife Christmas installment, there's also a fairly lengthy, spoiler-free plot summary up at The Telegraph from one of their reviewers that's seen it.  
Call the Midwife is set to go toe-to-toe with ITV's Downton Abbey on Christmas Day in the UK. While it's unlikely that the two specials will actually face off directly, the expanded run times of both specials (75 minutes for Midwife and a whopping two hours for Downton) mean that it's likely the two will at least overlap at some point. Which ratings hit will prove triumphant this holiday? My money's on the Crawleys, but it's probably not smart to count the ladies of Nonnatus House out just yet – after all, Call the Midwife broke a lot of ratings records for the BBC earlier this year.
---
By
for on November 28th, 2012
More to Love from Telly Visions