By
for on June 4th, 2020
'Frankie Drake Mysteries' Renewed for Season 4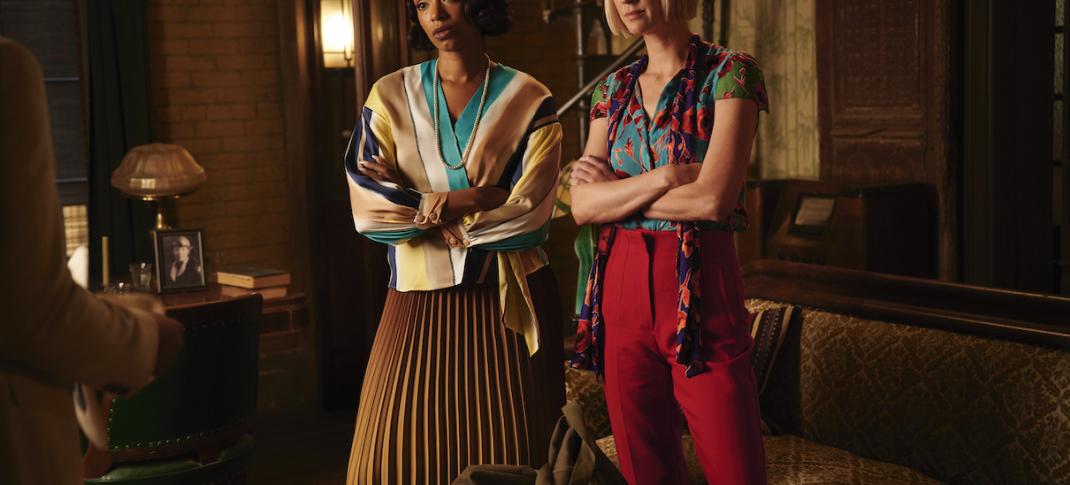 Canadian series Frankie Drake Mysteries has officially been renewed for a fourth season by the CBC. 
The feisty period mystery series follows the story of the titular Frankie Drake (Lauren Lee Smith) and her partner Trudy Clarke (Chantel Riley), who are two halves of the first female detective agency in 1920s Toronto. The show has a vaguely Miss Fisher's Murder Mysteries vibe, but it's set in Canada and the fashions aren't quite as on point. Furthermore, though the series is called Frankie Drake, the show is really focused on a group of four different female friends and the ways they work together to solve crimes.
Besides Frankie and Trudy, there's also Mary Shaw, a morality officer, and Flo Chakowitz, a pathologist at the city morgue. In their own ways, each of these women is a trailblazer in her own right, and their journeys are just as important as any of the mysteries they solve. (Rebecca Liddiard is a particular standout, and Mary's arc across the series' first three seasons is nothing short of outstanding.)
We've got a reason to smile.
We're happy to share that #FrankieDrakeMysteries will return to @CBC_Television for a fourth season!
We couldn't have done it without you, so thanks to everyone who's watched and supported us over the past three seasons. pic.twitter.com/PXjMJjPVRX

— Frankie Drake Mysteries (@CBCFrankieDrake) May 27, 2020
The third season sees Frankie face a family secret while episodes bring her and the Drake Private Detectives team into the world of British aristocrats, illegal boxing, the supernatural, and political fundraisers. But unlike many other similar procedural mysteries, Frankie Drake often uses its stories to deal with larger issues than just solving a murder. It features episodes dealing with larger systemic cultural issues such as racism, misogyny, and xenophobia. And it also tells stories about little known aspects of Canadian history that viewers - particularly Americans - might not be super familiar with, such as the 1919 anti-Chinese riots in Halifax.
(The mysteries really are the least interesting part of the show, tbh.) 
Season 4 is slated to air in Canada this winter, which means it will likely head to America at some point in early 2021. (Of course, as with every other production in the entertainment industry, we're not sure yet how the coronavirus pandemic will impact filming, so it's certainly possible that both those dates might shift a bit in the coming months.) The series' third season is currently airing on the cable network Ovation, and it's scheduled to come to PBS Passport later this year. (More on that - and an exact date - as we have it.)
Are you looking forward to more Frankie Drake? Let's discuss in the comments. 
---
By
for on June 4th, 2020
More to Love from Telly Visions