By
for on March 12th, 2023
Former 'Doctor Who' Star Jodie Whittaker to Lead New Paramount+ Drama 'One Night'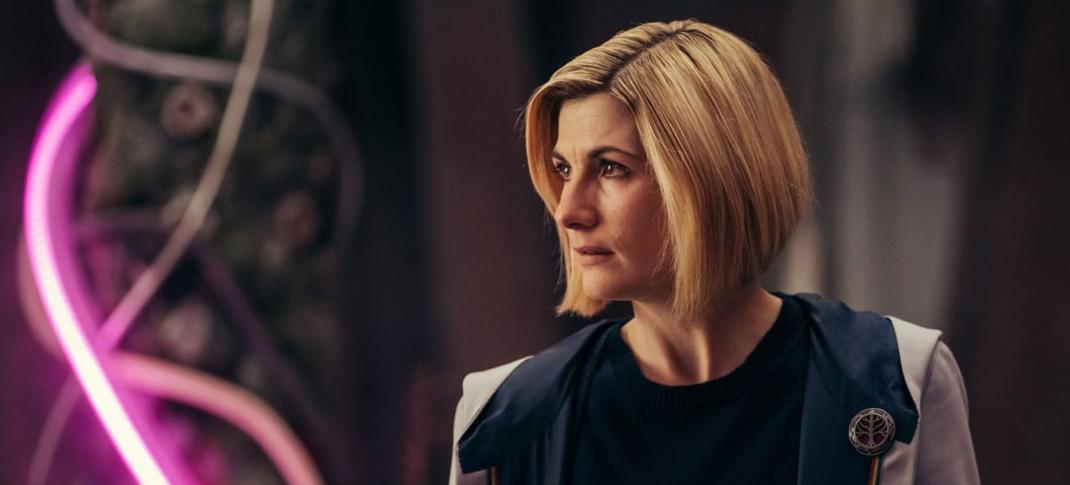 Though Jodie Whittaker officially turned over the keys to the TARDIS last fall, the actress isn't slowing down any after leaving the world of Doctor Who behind. She'll next star in the Paramount+ drama One Night, a hard-hitting mystery about female friendships and the three women whose bond was all but destroyed by a shared secret twenty years ago. 
Created and written by the award-winning Emily Ballou (The Slap), the present-day story follows Simone (Nicole da Silva), who has always dreamed of becoming a novelist, but never managed to write the right story. Until now, at the age of 40, when she's finally written the one story she couldn't get out of her head, and her debut is poised to become a monster success.
There's one problem: The devastating story Simone is telling doesn't entirely become to her, and her novel is directly inspired by a tragedy involving her childhood best friends Tess (Whittaker) and Hat (Yael Stone). And they're both shocked to see their former BFF capitalizing on a traumatic event that has haunted them for decades. 
As it becomes increasingly challenging to suss out fact from fiction and differentiate one person's memory from another's, the book threatens not just to derail all their friendships and re-traumatize the small coastal community where they all great up, but put them all in danger by stirring up the event's perpetrators, who just want to make it all go awayl
The story of One Night certainly sounds harrowing, and much more in line with the hard hitting dramas like Broadchurch that helped make Whittaker famous prior to taking on the role of Doctor Who's first female Doctor.
One Night is a Paramount+ Original series and while that streamer may be a bit late to the game when it comes to producing international content, it is racing to catch up since launching in the U.K. Although technically, the drama hails from Paramount Australia, it's expected to stream internationally and is part of a staggering number of new series in the works, from star-studded heist drama The Gold and romantic comedy Flatshare to thriller adaptations like The Killing Kind, The Burning Girls, and The Doll Factory. 
"One Night is a fantastic drama, and such a timely, yet timeless story set against the dramatic backdrop of the New South Wales coastline, and brought to life by a great cast of International and local actors," Sophia Mogford, Executive Producer, Drama and Comedy, Paramount ANZ, said in a statement. "It's a production we are thrilled to be able to champion. This coupled with the opportunity to be teaming up with Easy Tiger, Fifth Season and Screen Australia on this compelling story, makes this a very special project. Local productions are a priority for us, and One Night joins The Last King of The Cross, North Shore and The Appleton Ladies Potato Race as another Paramount+ Original to get excited about."
The rest of the series' ensemble cast includes George Mason (The Power of the Dog), Erroll Shand (Sweet Tooth), Noni Hazlehurst (A Place To Call Home), Tina Bursill (Doctor Doctor), Damien Strouthos (The Twelve) and Jillian Nguyen (Barons).
Filming is currently under way across New South Wales, Australia, from the state capital of Sydney to the coastal region of Illawarra.
---
By
for on March 12th, 2023
More to Love from Telly Visions