By
for on October 7th, 2013
The First PBS Preview for 'Downton Abbey' Series 4 is Here!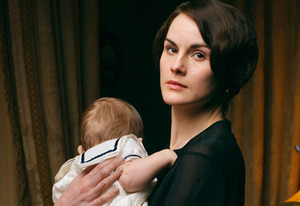 American Downton Abbey fans are furiously counting down the days until the costume drama returns to our television screens on January 5, 2014. We're all also trying to contain our jealousy that our lucky lucky UK friends are currently getting to watch the new season for themselves as we speak, so any tidbit or snippet of new information is like water in the desert for us.
So, while we can't have new episodes yet, we can get another new look at the upcoming season – PBS has released its official first trailer for Downton Series 4.
While this clip is somewhat similar to the first Series 4 promo released by ITV back in September – and focuses largely on Mary's struggle to cope in the aftermath of the events in last year's finale – this clip has quite a bit of new footage in it that definitely makes it worth watching.
Take a look for yourselves below – and tell us what you think!
Oh, there's just so much in this to get excited about! Mary facing a lot of angst! Carson being awesome! Sage advice from the Dowager Countess! Anna and Bates being adorable! Relationship drama for Edith!
January 5 cannot get here soon enough. What are you most looking forward to seeing in the new season?
---
By
for on October 7th, 2013