By
for on November 30th, 2021
The First Look At 'The Gilded Age' Is Lush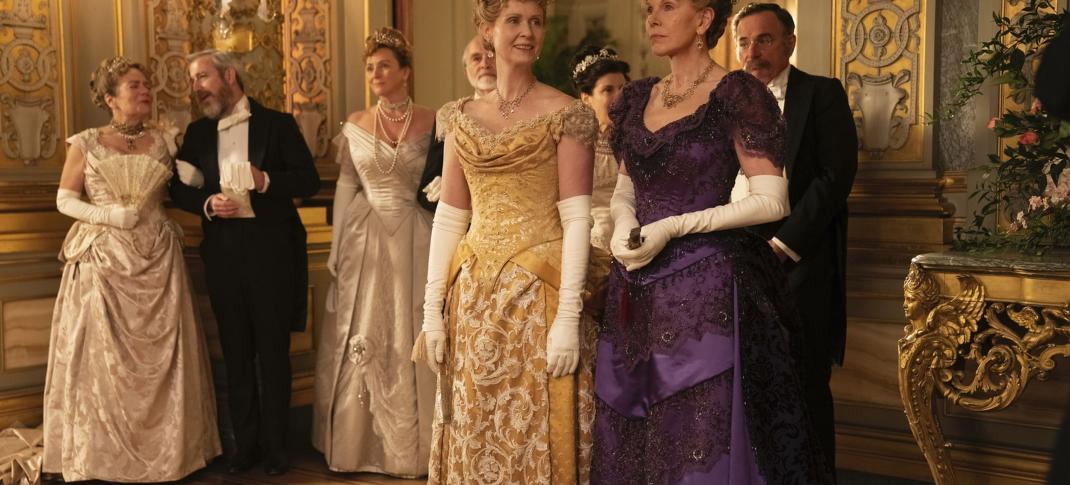 When Carnival Films sold firs run rights to Downton Abbey to PBS in 2010, it was never expected to be a massive hit in the U.K., let alone across the pond on American shores. But by 2012, as the show reached its zenith, the Downton production team started to see if an American-focused version was possible. Enter The Gilded Age, a prequel set in new money New York, where young ladies like Cora Levinson were trained before bringing their dowery across the pond to buy a titled husband like Robert Crawley, with a rich history but a cash-poor situation.
It's been almost a decade since that initial announcement by NBCUniversal (which happens to own Carnival Films) that it would put the show in development for ITV and NBC. Even then, that American partner seemed a long-shot fit. American broadcast is not the BBC. It might think it can do prestige costumed dramas, but its successes lie more with current set stories like This Is Us. The show understandably sat in development until ITV exited, with potential premieres moving back and back until NBC head Robert Greenblatt took himself off to HBO and brought the project with him. Greenblatt didn't last long at HBO, but the project he left behind was a far better fit for premium cable. 
The Gilded Age is finally off the ground with its first trailer and images for all to see. The show's premise has significantly changed in the intervening years. The series is still set in the 1880s, but young Cora Levinson is no longer a character. Instead, fans will meet two new households, the old money van Rhijns and the new money Russells, along with the friends and family who surround them in this era of decadence and greed.

 
The show's synopsis reads thusly:
The Gilded Age centers on a period of immense economic change in America, of huge fortunes made and lost, and the rise of disparity between old money and new. Against this backdrop of change, the story begins in 1882 – introducing young Marian Brook, the orphaned daughter of a Southern general, who moves into the home of her rigidly conventional aunts in New York City. Accompanied by the mysterious Peggy Scott, an African-American woman masquerading as her maid, Marian gets caught up in the dazzling lives of her stupendously rich neighbors, led by a ruthless railroad tycoon and his ambitious wife struggling for acceptance by the Astor and Vanderbilt set. Will Marian follow the established rules of society or forge her own path in this exciting new world that is on the brink of transformation into the modern age?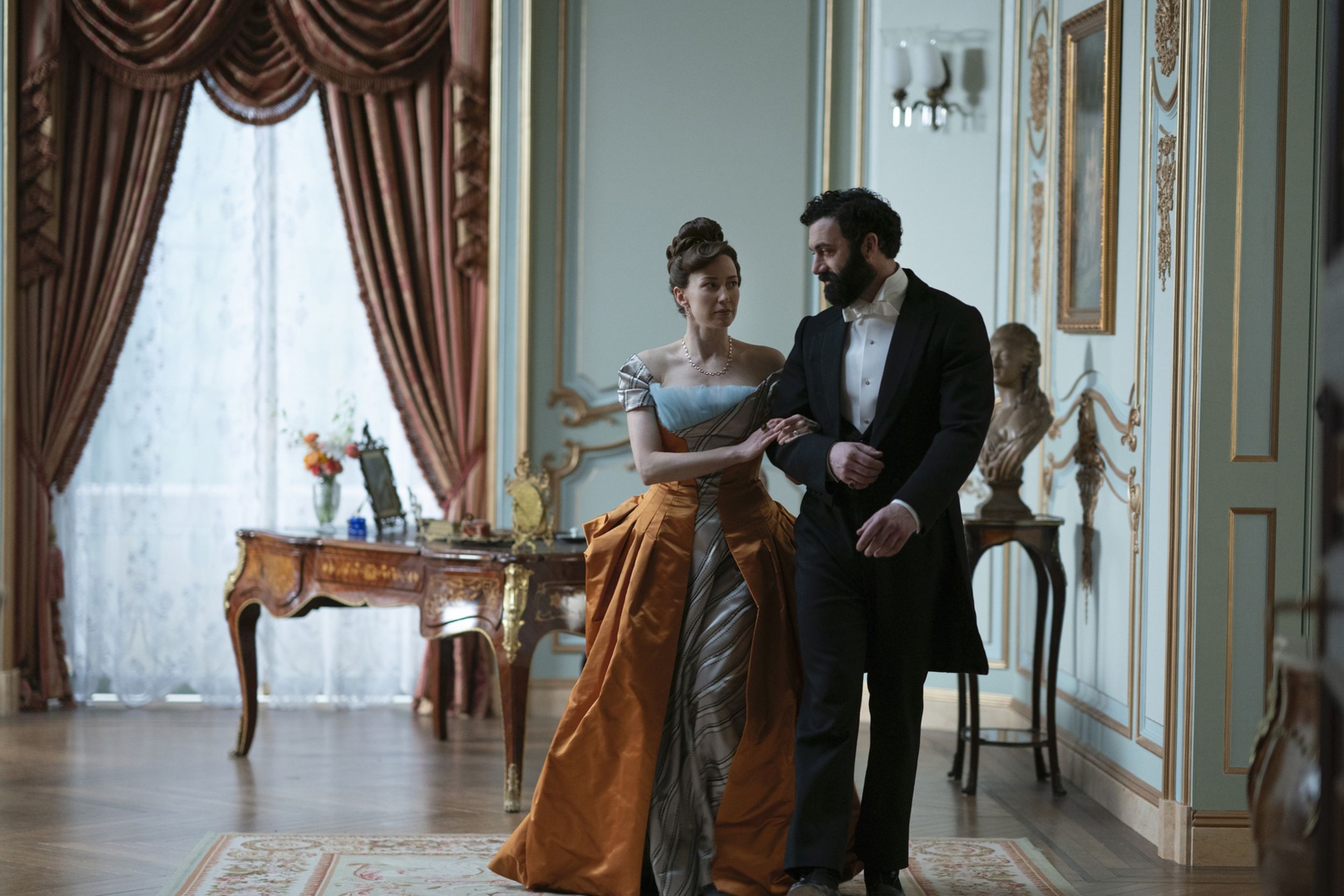 The series stars Christine Baranski (The Good Wife) and Cynthia Nixon (Sex and the City) as Agnes van Rhijn and her charity case sister Ada Brook. Carrie Coon (The Leftovers) and Morgan Spector (Homeland) play Bertha and George Russell, as determined to break into society as people like Agnes are to keep them out. Denée Benton (UnREAL) plays Peggy Scott with Audra McDonald (The Good Fight) and John Douglas Thompson (Michael Clayton) as her parents Dorothy and Arthur Scott.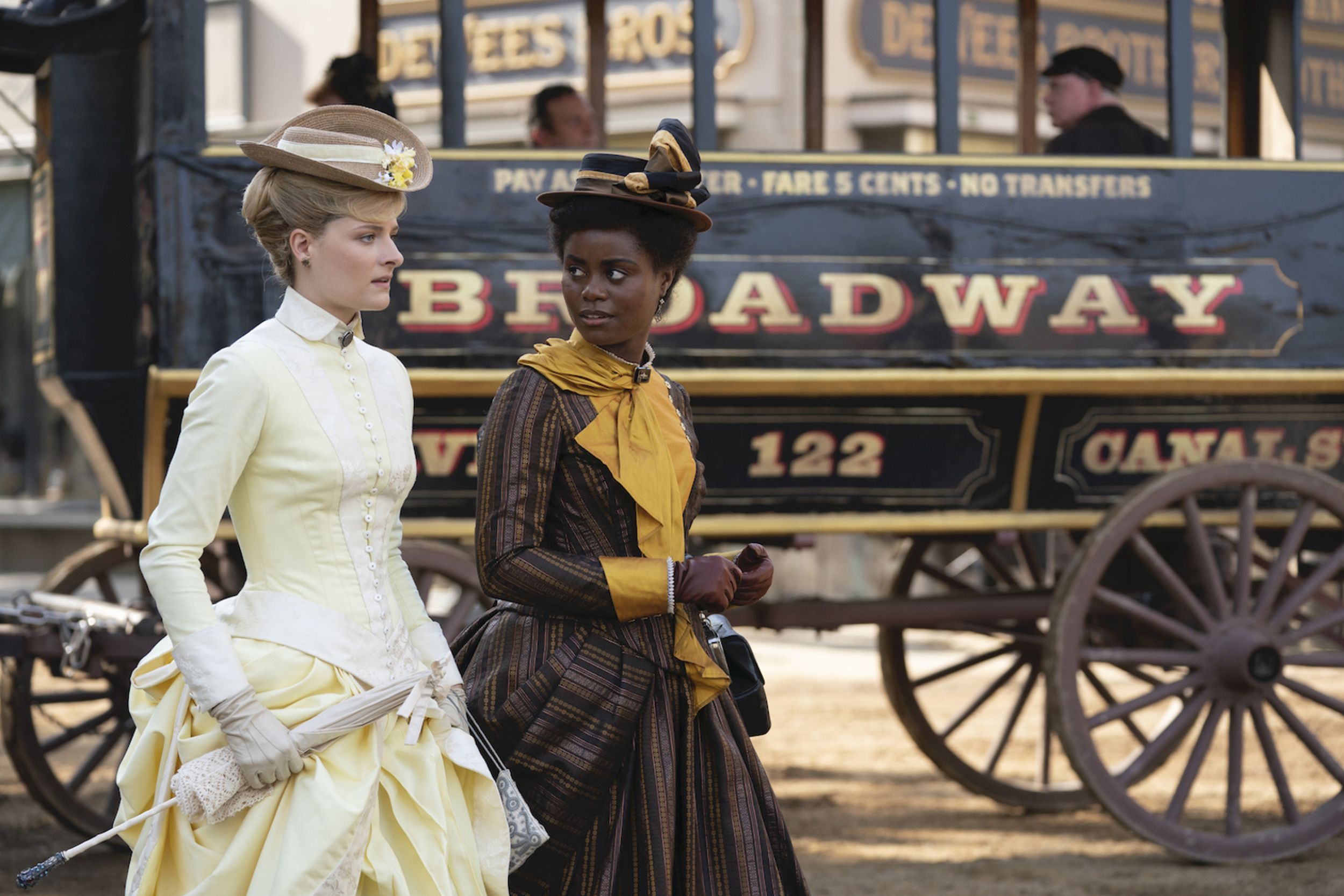 The series also co-stars Taissa Farmiga (American Horror Story), Blake Ritson (Mansfield Park), Simon Jones (Downton Abbey), Harry Richardson (Poldark), Thomas Cocquerel (The 100), Jack Gilpin (Succession), and newcomer Louisa Jacobson.
The Gilded Age is set to premiere on Monday, Jan. 24, 2022, at 9 p.m. ET on HBO and streaming directly following on HBO Max. The series will run on a weekly release schedule with nine episodes.
---
By
for on November 30th, 2021