By
for on July 15th, 2022
The First Images From Starz's 'The Serpent Queen' are Rich and Sumptuous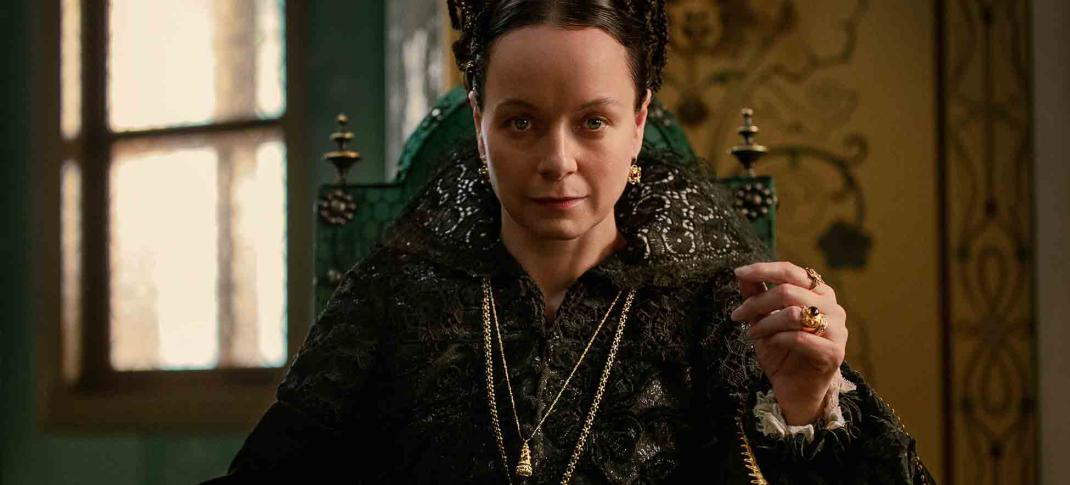 Cable network Starz is the period drama fan's gift that keeps on giving. The network, widely known for its love of period stories about fierce historical women, is currently airing Becoming Elizabeth, a story about the famous Tudor queen's occasionally scandalous younger years. But that's not the only female-focused historical drama it has in the works.
The first set of images from its upcoming series The Serpent Queen is here, and if they're anything to go by, the Catherine de Medici drama is going to be a sumptuous introduction to one of history's most powerful women.
(The production values of these images! I swoon!)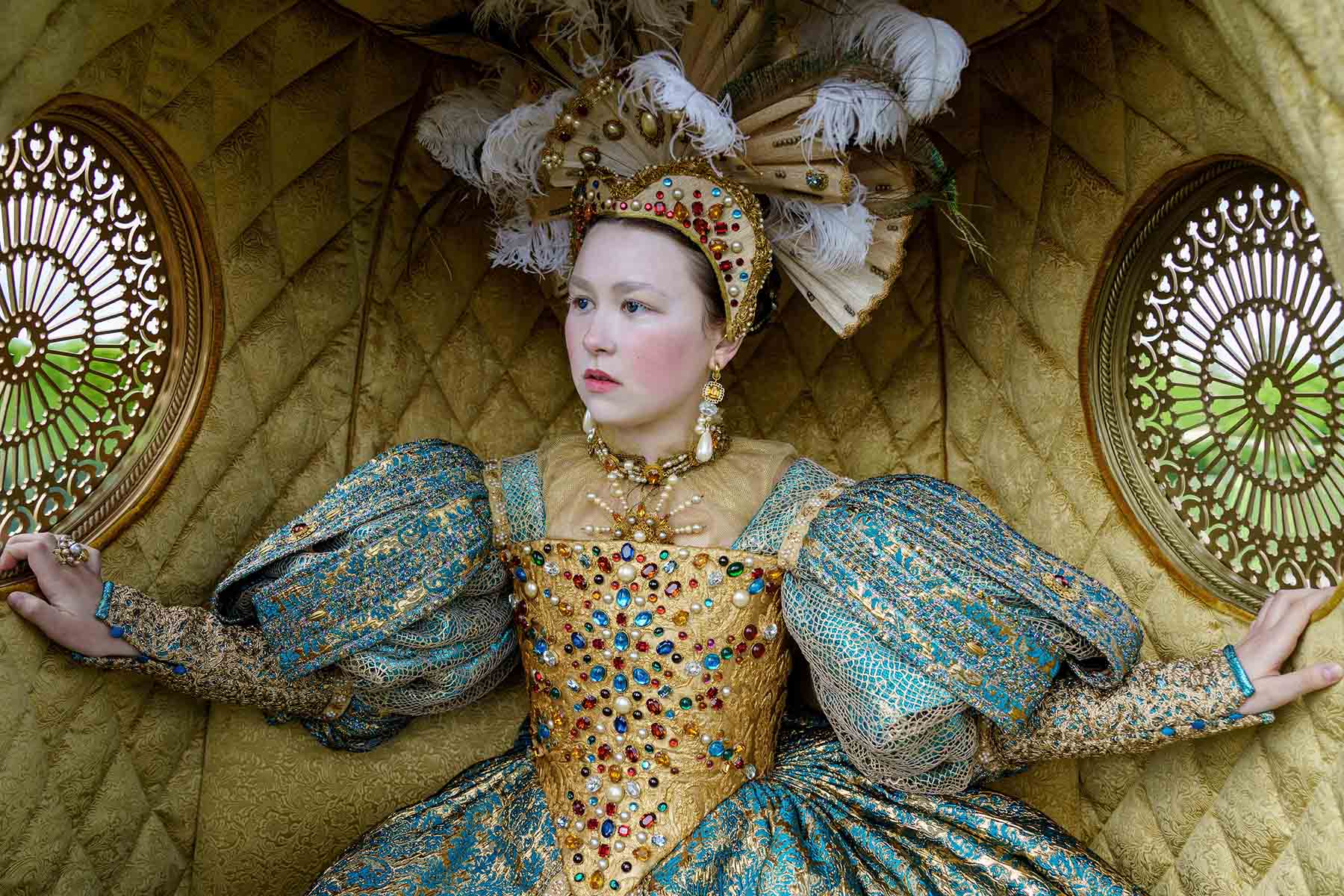 The series stars Samantha Morton (Harlots) as Catherine, a queen, a mother to three kings, and a woman who wielded significant power over France in her own right for over 50 years despite the fact that she had no dowry, initially struggled to conceive and learned basically upon her arrival her arranged husband was already famously in love with someone else.
The great-granddaughter of Lorenzo the Magnificent, Catherine is sent to the French court at the age of fourteen after her uncle, Pope Clement VII brokered her marriage with King Henry II in the name of geopolitical power. (He is also the Pope that refused to grant King Henry VIII his divorce from Catherine of Aragon in England, so his hand is all over European politics during this period.)
On her wedding night, Catherine learns that her new husband has already formed a romantic attachment with Diane de Poitiers, a stunningly beautiful lady-in-waiting who is twice Henry's age. (He would go on to keep her as his mistress for the rest of his life.)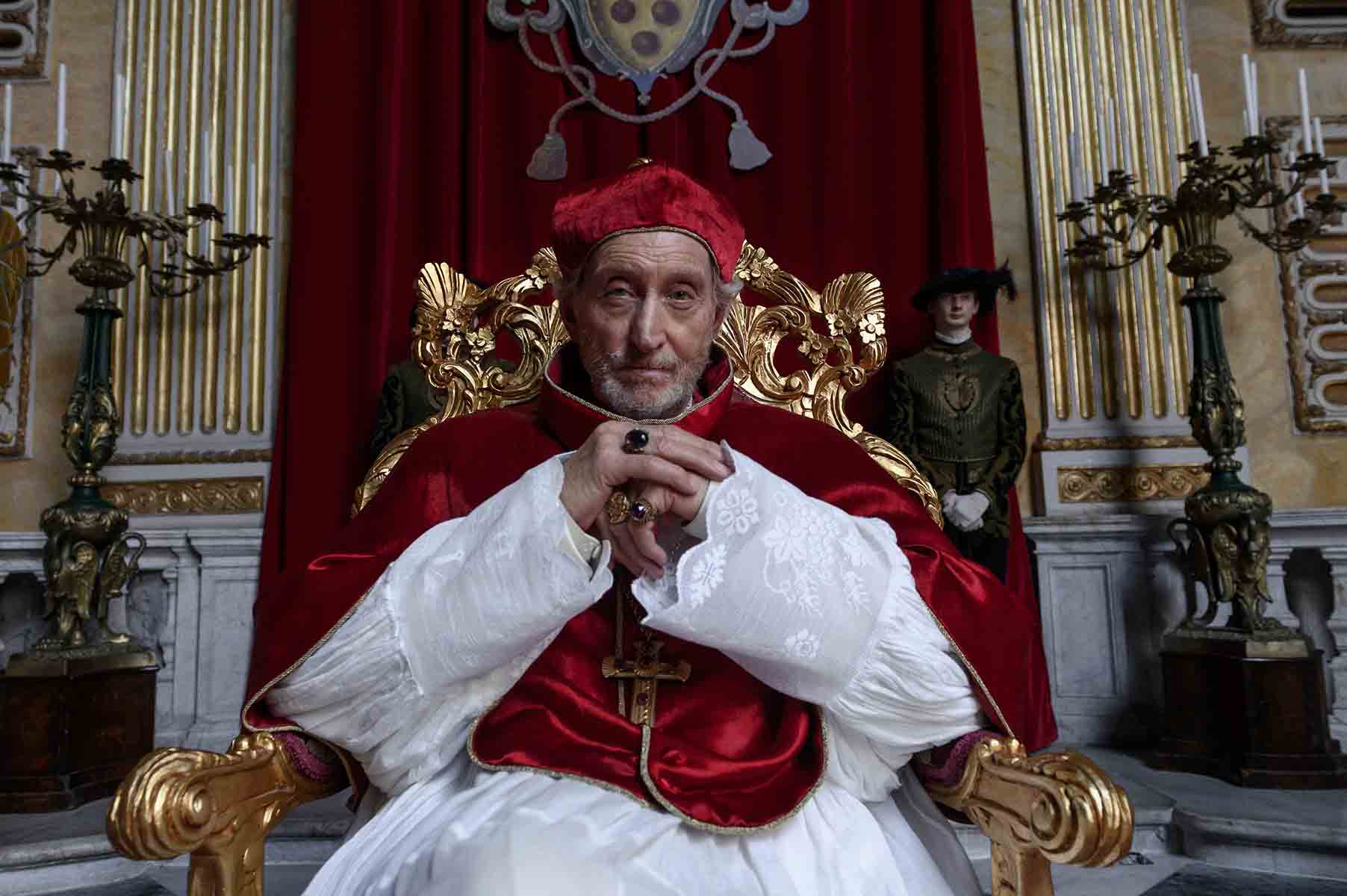 As a result, Catherine must quickly teach herself the game of politics, all without knowing who she can trust. In the end, however, she'll ultimately learn to play it better than anyone at French court, and probably better than almost any other royal that came after her. 
King Henry II's untimely death in a jousting accident pushed Catherine into power as the mother of her sickly, 15-year-old eldest son, King Francis II, who, incidentally, was betrothed and then married to Mary, Queen of Scots, another woman whose influence and presence Catherine rather famously detested.
Francis ruled France for roughly a year, and when he died Catherine sent his widow Mary back to Scotland and officially became regent in her own right on behalf of her 10-year-old son Charles IX. She basically ruled France for three years by herself until Charles reached his majority. After Charles died in 1574, Catherine also played a key role in the reign of her third son, Henry III. He only broke with her during the final months of her life and outlived her by just seven months.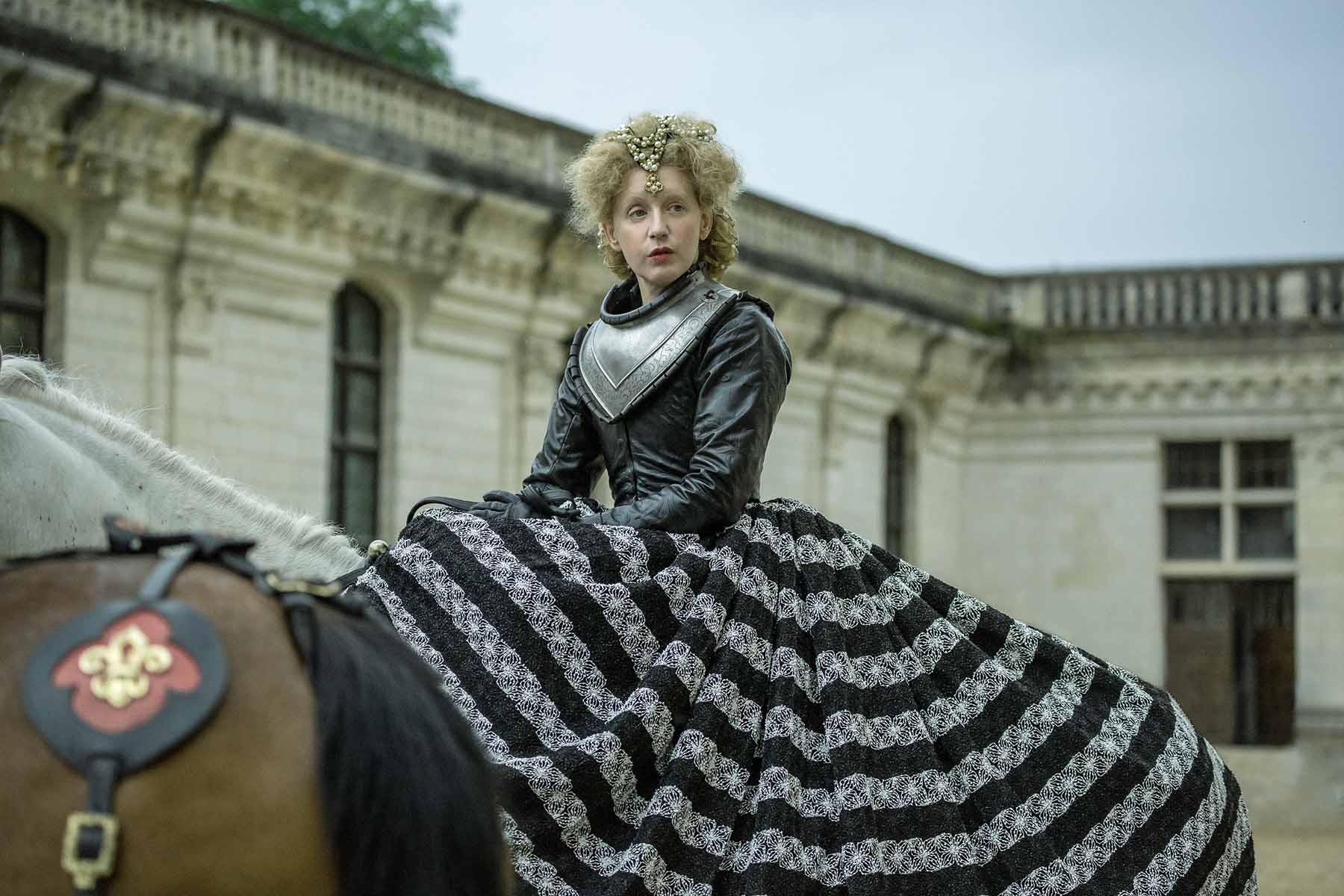 Though Catherine has been historically cast as a  sinister figure in popular culture—thanks to her famous love of poison, and her rumored connections to the occult and other dark practices. Some of this was fueled by her open and avowed interest in astronomy and astrology, as well as her tendency to publicly embrace some fairly sketchy figures, such as the infamous seer Nostradamus and the rumored necromancer Cosimo Ruggeri.
However, she was also a dedicated patron of the arts—particularly of architecture—and helped build, among many other things, two new palaces in Paris: the Tuileries and the Hôtel de la Rein.
Here's how the synopsis describes the series.
In The Serpent Queen, Catherine tells her story through flashbacks, defending her actions and imparting lessons she's learned to her new servant, Rahima (Sennia Nanua). When her uncle Pope Clement (Charles Dance) brokers her marriage and a geopolitical alliance with France, but she learns on her wedding night that her husband is in love with Diane de Poitiers (Ludivine Sagnier), a stunningly beautiful lady-in-waiting who is twice the king-to-be's age. Catherine is thrust into a world where she must learn quickly who she can trust and seek to outmaneuver anyone who underestimates her.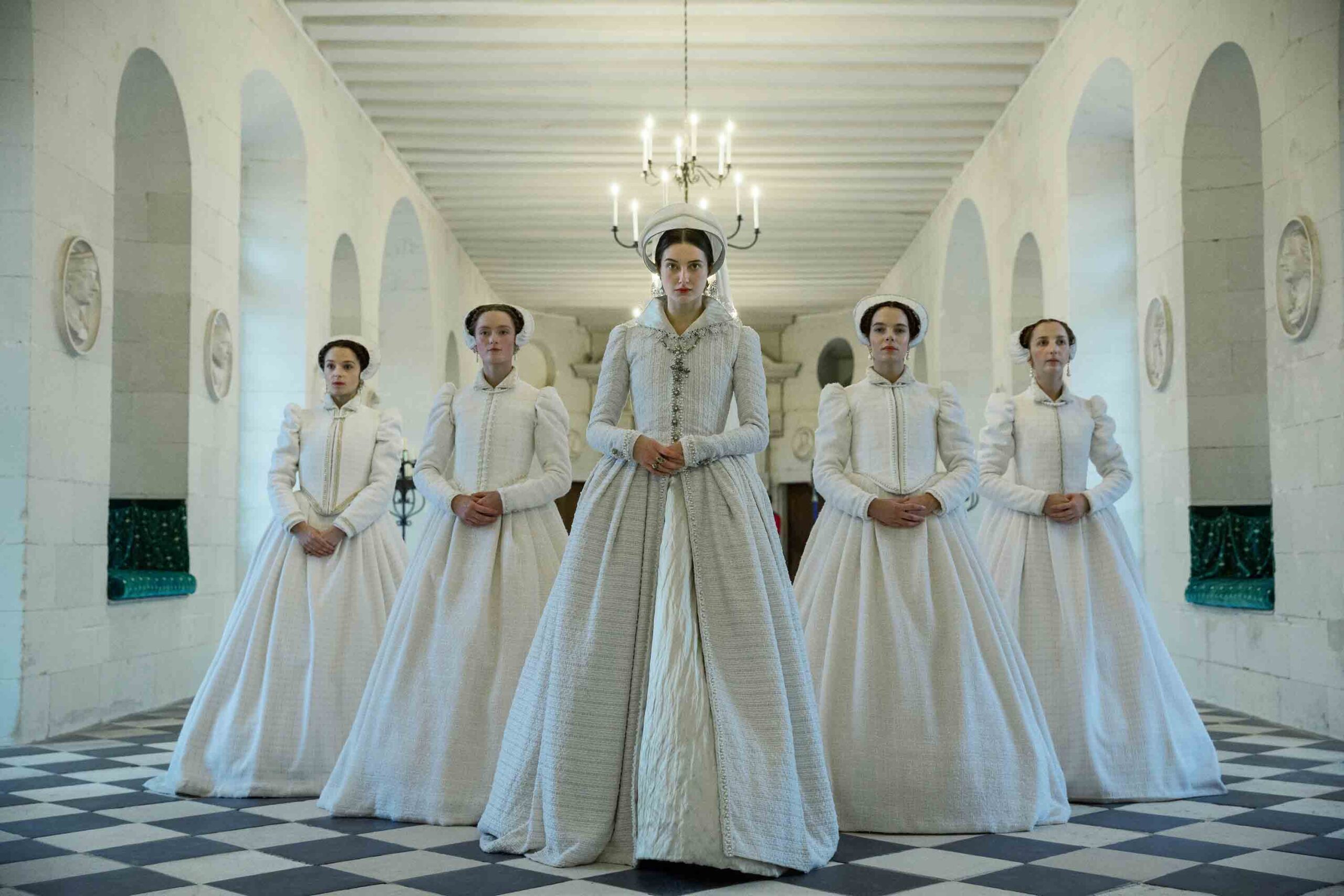 The ensemble cast set to star alongside Morton is impressive, including Charles Dance (Game of Thrones) as Pope Clement, Ludivine Sagnier (Lupin) as Diane de Poitiers, Antonia Clarke (Catherine the Great) as Mary Queen of Scots, and Liv Hill (Elizabeth is Missing) as young Catherine, among others.
The Serpent Queen is based on the 2005 book Catherine de Medici: Renaissance Queen of France, a meticulously researched tome that used thousands of private letters from the ruthless queen as its source material. The eight-episode series is created and developed by BAFTA nominee Justin Haythe (Revolutionary Road). Dickinson's Stacie Passion directs the first episode of the series, as well as several other episodes across its first season run.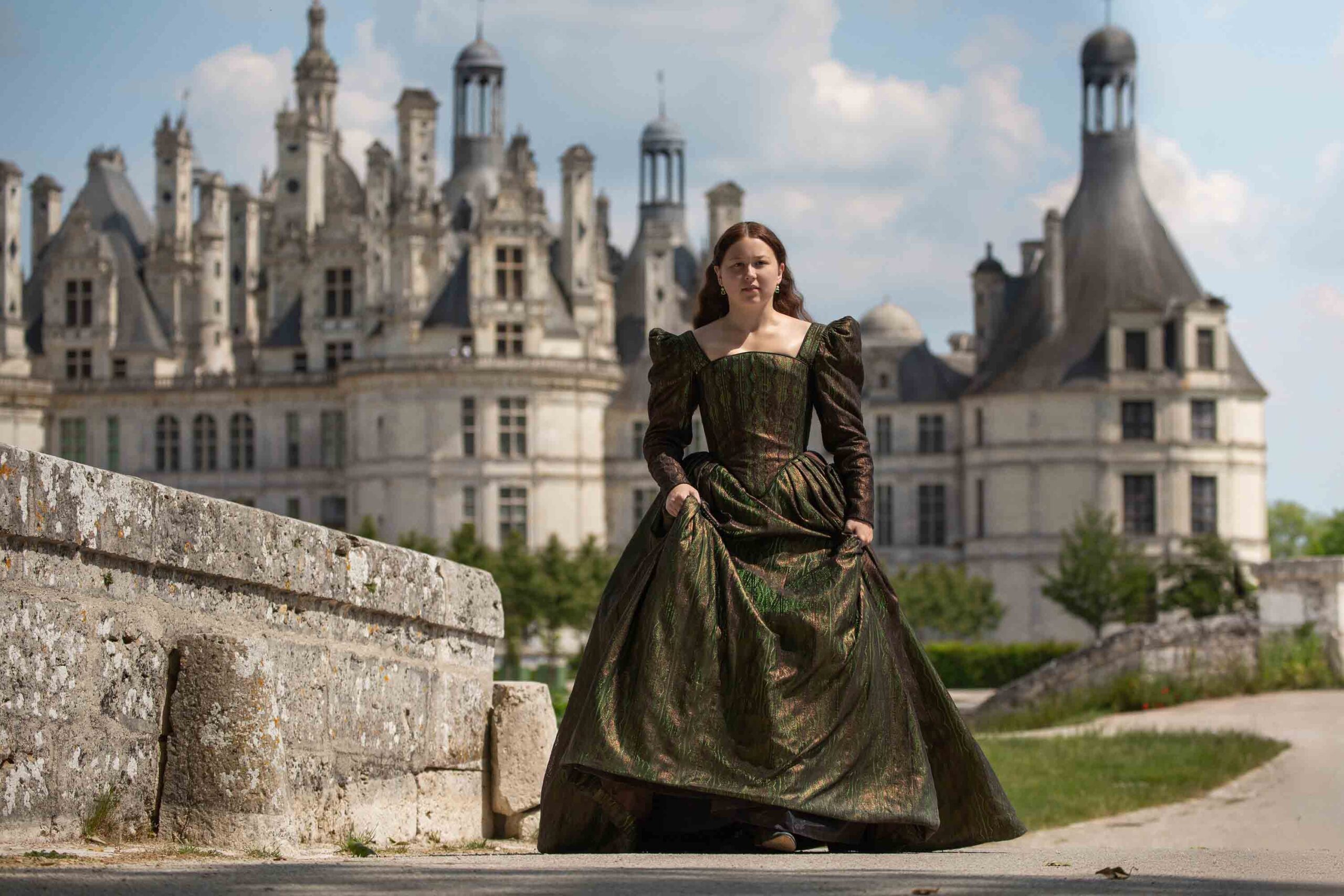 There's no premiere date set for the series just yet, but it's slated to arrive on Starz at some point this Fall. Here's hoping that means sooner rather than later. 
---
By
for on July 15th, 2022