By
for on September 3rd, 2018
Filming Begins on 'Downton Abbey' Movie as Imelda Staunton Joins Cast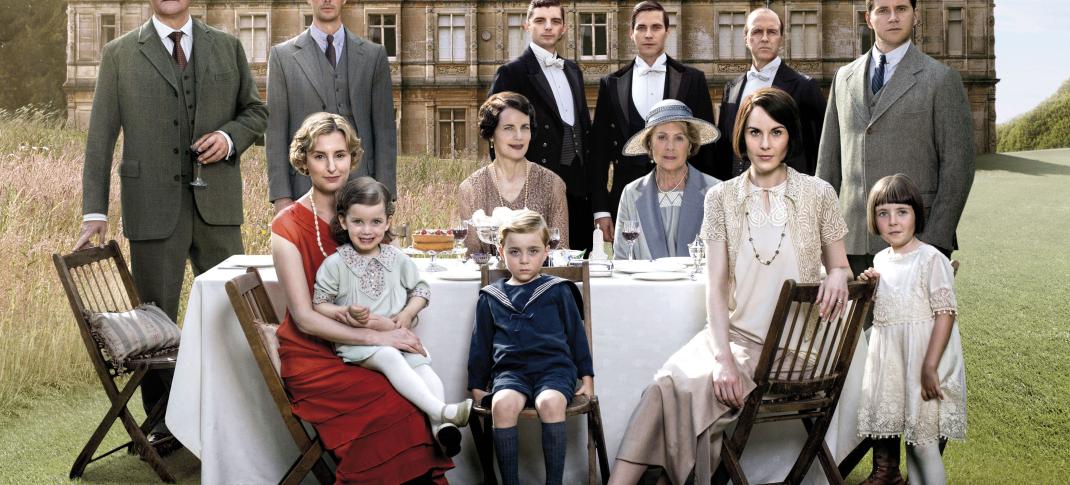 Filming has kicked off on the highly anticipated feature film adaptation of period drama Downton Abbey.
Yes, it's really happening. After all the rumors, false starts, and fervent fan hoping, production is under way, the movie was officially confirmed back in July. The major players we all know and love were confirmed to be returning, including Hugh Bonneville, Michelle Dockery and, of course, the indomitable Dame Maggie Smith. And now, principle photography on Downton: The Movie (which still doesn't have an actual title yet) is officially under way.  
Plus, just when you thought this franchise couldn't get cram anymore fantastic British women into its cast, Downton adds the great Imelda Staunton to its roster. Likely best known in America for her role as the monstrous Dolores Umbridge in the Harry Potter films, Staunton also happens to be married to a Downton regular, Jim Carter, who plays Carson.
She's not the only new face will see around Highclere Castle, either. The film has also added Geraldine James, David Haig, Simon Jones, Tuppence Middleton, Kate Phillips and Stephen Campbell Moore in also yet-to-be-identified roles.
In fact, almost everything about this movie is still to-be-determined. We don't know when, precisely, the Downton film will take place, or what stories and characters it will focus on. The series finale of the television series left almost everyone with what was basically a happy ending: Mary pregnant, Edith – finally – married, Anna and Bates with a baby, Thomas installed as the new butler of Downton, while Carson sort of stays on as a downstairs figurehead alongside Mrs. Hughes.
What stories are left to tell? It's not terribly clear, though there are certainly a few loose ends still dangling out there. Most notably: Baxter and Molesley still haven't officially gotten together, and we don't know if anything came of Tom's flirtation with Edith's editor. Maybe Robert can get a second dog? Who knows.
The final episode of Downton ended at the start of 1925, which means it's likely the film will pick up quite soon thereafter. Why? Well, creator Julian Fellowes has said in the past that he never wanted to take the Crawley family into the 1930s, because he didn't want to deal with including the rise of Nazism in the story. On a more practical level, there's also the small matter of the Dowager Countess' age. No disrespect to Dame Maggie, but unless we want Violet's funeral to be a major plot point of this film, we can't go too much further into the future.
There's no scheduled release date as yet for the Downton movie either, though given the franchise's general feel, subject matter and worldwide popularity, the smart money has to be on a holiday 2019 premiere.
What do you want to see from Downton movie? Let's discuss in the comments!
---
By
for on September 3rd, 2018
More to Love from Telly Visions