By
for on November 16th, 2018
'Fantastic Beasts: The Crimes of Grindelwald' Continues To Frustrate The 'Harry Potter' Legacy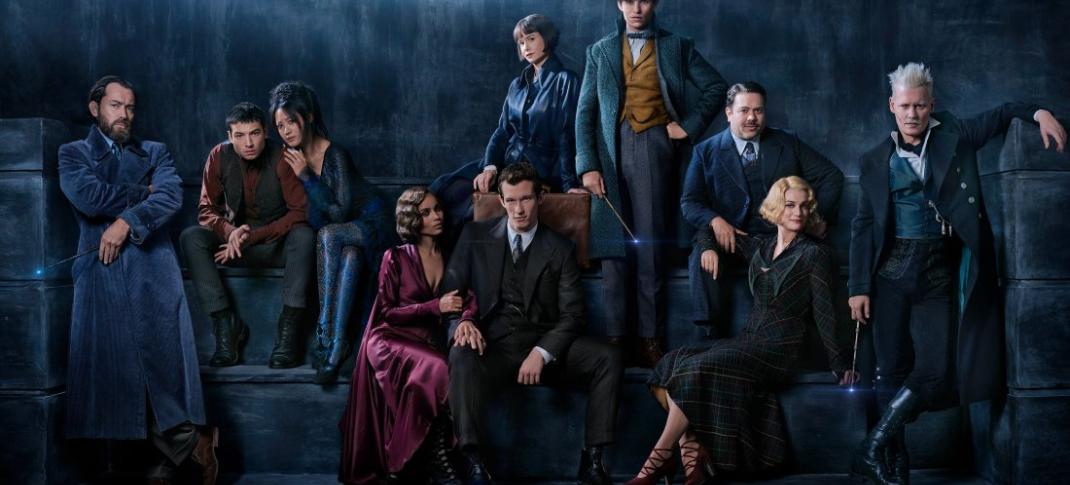 Fantastic Beasts: The Crimes of Grindelwald continues the Harry Potter franchise, but the magic is disappearing.
There is nothing so anglophilic in this century than a love of the Harry Potter books. The series introduced American readers of all ages to the Oxford method of schooling, with a heavy dose of magic embedded in the U.K.'s millennium of history. Tours of Oxford take tourists to Christ Church college, now known as "The Harry Potter school" due to how many of the original films used it for interior filming. 
But the problem inherent in something that is as successful as the Potter franchise is that no one knows when to quit, or, at least, not until every last dollar has been squeezed out. Author J.K. Rowling seems earnestly into the creation of more content, from the Broadway smash hit Harry Potter & The Cursed Child Parts 1 + 2 to the new Fantastic Beasts franchise. But it seems hard to believe that to those overseeing her, this is anything other than a cold hard cash grab. As a result, no one is really providing her with any oversight or editing, which means the films are allowed to go off the deep end with little to no control.
The newest film, The Crimes of Grindelwald, is an exercise in the danger of having no bumpers for a creative mind hellbent on retrofitting her history to fit a current tale. It must have seemed like a godsend to Warner Brothers when Rowling volunteered to write the scripts for their planned series of movies. But Rowling was not a writer of scripts but of novels. Though she had been working for a year on Cursed Child at that point, the writing for the play was being done by a professional, who understood what could and couldn't go in a script when it's meant to be performed on stage. (The Cursed Child text began work in 2012, Fantastic Beasts did not commission scripts until mid-2013.) 
Rowling did not have a similar sense for filmmaking. As someone who was used to the much more expansive format of a 600-800 page novel, she attempted to put all of what would go in a book that size in a script that runs 2 hours and change. The result is now two movies in a row which are badly muddled, overstuffed with plot, and which forcibly tie back to the old franchise, in ways that are entirely unnecessary. In fact, they take away the movies' ability to stand on their own.
It's doubly frustrating because this, like the original Harry Potters, are filled with some remarkable British talent on screen. Jude Law as a young Dumbledore (taking over the part from Michael Gambon) pockets the proceedings and walks away with them every time he turns up on screen. Callum Turner, from 2016's War & Peace makes a great foil and older sibling Theseus to Oscar winner Eddie Redmayne's Newt Scamander. There are great cameo appearances from PBS favorites like Kevin Guthrie (Restless), Derek Riddell (Midsomer Murders, Happy Valley) and Victoria Yeates (Call The Midwife). Poppy Corby-Tuech turns up from Hulu's Harlots. Fiona Glascott puts in an appearance as Young McGonagall. Even Johnny Depp isn't terrible, though perhaps that's because he no longer needs to act to come off as a terrifyingly creepy cult of personality figure. 
For anglophiles, Fantastic Beasts: The Crimes of Grindelwald will be an eventual must-see, whether in the theater or when it comes to HBO. Just be forewarned that for those who loved the Potter series, this will be a very frustrating film, with one too many opens at the close.
---
By
for on November 16th, 2018
More to Love from Telly Visions