By
for on March 22nd, 2020
The Extended Trailer for 'World on Fire' Stresses Character Over Spectacle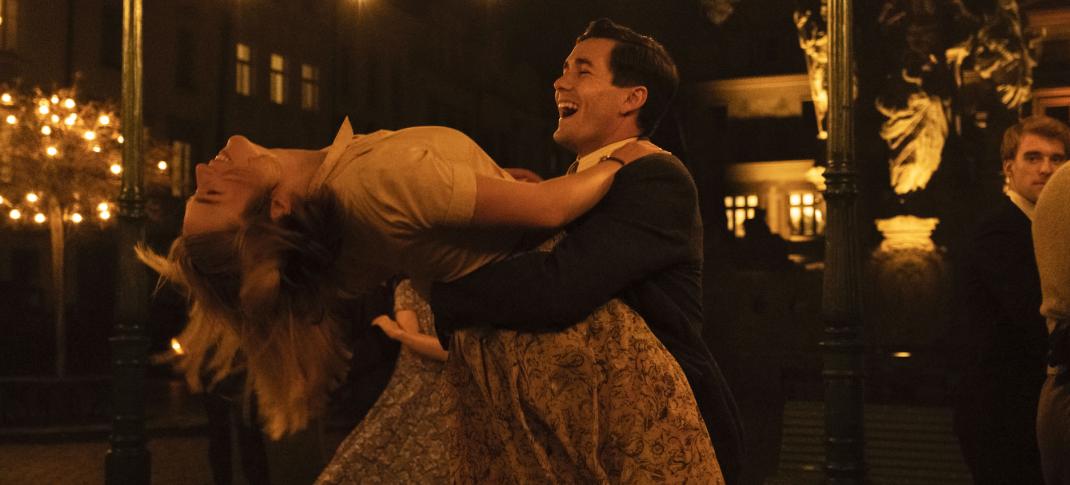 With new Masterpiece drama World on Fire mere weeks away, PBS released an extended trailer that reminds us that the reasons we care about war stories in the first place are the people involved. 
The new series looks to be the very defition of epic - featuring a story that spans five countries and at least half a dozen main characterss, dramatic battle footage full of explosions and danger, several romances and themes that encompass everything from duty and sacrifice to love and courage. 
The seven-part period drama chronicles the first year of the war, and splits its story a variety of locations, including Manchester, Warsaw, Berlin and Paris. It aims to show the impact of World War II through the eyes of a group of ordinary people from around the world, illustrating that though their lives were very different, they were nevertheless inextricably intertwined with and connected to one another. 
(World on Fire has already been renewed for a second season, so it seems likely that this is a theme that the series will build on as the war - and the show itself - continues and the ensuing situations become more complex.) 
With the series' debut so close, PBS has smartly released a new trailer that highlights the things we all really care about in a good drama - the characters at its center. Sure, the war setting is compelling, and the sets look detailed and true to live. The explosions and special effects also appear well done. But...none of that's the reason we're all going to be tuning in every week.
No, we're going to be here for Sean Bean's Douglas, a former soldier turned pacifist bus driver thanks to the shellshock he still struggles with from World War I. We'll watch Harry who leaves his working-glass girlfriend Lois behind for a job as a translator in Poland, and Kasia, a Polish girl who decide whether to flee her country as Germany advances. And we'll cheer for Nancy, an American journalist dedicated to broadcasting Nazi plans for invasion. And that's only a few of the reasons we'll watch, but most of them won't have anything to do with the actual fighting.
Happily, if this trailer is anything to go by, the show understands all that already. 
Watch for yourselves below.
The massive ensemble cast includes Helen Hunt, Lesley Manville (Harlots), Blake Harrison (Prime Suspect: Tennison), Jonah Hauer-King (Little Women), Julia Brown (The Last Kingdom), Brian J. Smith (Sense8) and Polish Academy Award-winner Zofia Wichłacz (Warsaw 44).
Are you looking forward to the debut of World on Fire? Let's discuss in the comments. 
---
By
for on March 22nd, 2020
More to Love from Telly Visions