By
for on July 6th, 2022
Everything to Remember Ahead of 'Grantchester' Season 7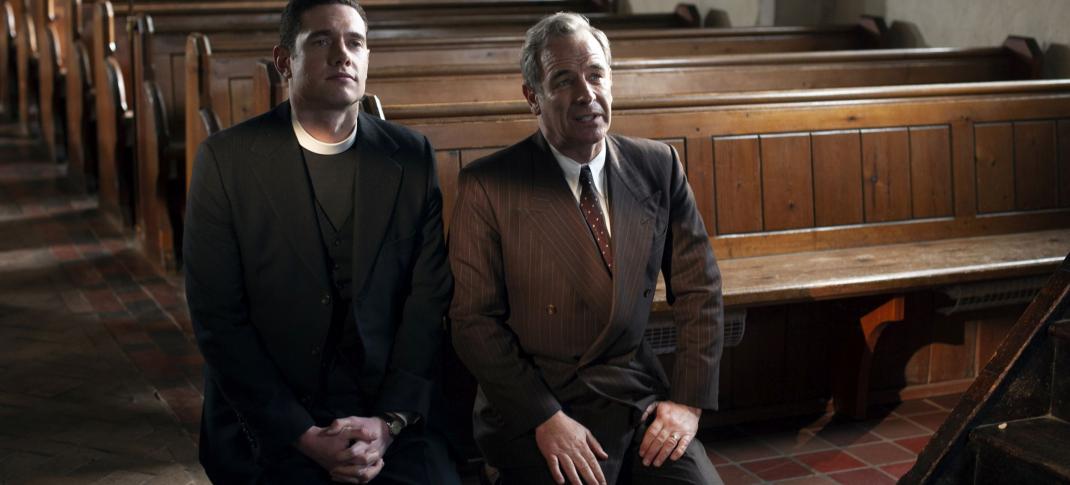 Grantchester is one of the most successful mysteries in the PBS Masterpiece brand. Since the series started airing over here in 2015, it's become a summer staple, undergone principal cast and focus changes, and still came out stronger. However, despite Season 6 airing in the fall of 2021 due to delays and the new season arriving in July, viewers may not quite remember everything that happened in the last batch of episodes (or the ones before it). Here's a rundown of everything to remember about Grantchester ahead of the new season.
The first three seasons of Grantchester starred James Norton as Rev. Sidney Chambers and Morven Christie as his love interest, Amanda Hopkins. But by the end of the third season, their relationship had run its course, and Norton wished to move on. Season 4 began with Sidney's departure for America to marry the daughter of a reverend and join the Civil Rights movement. His BFF, Detective Inspector Geordie Keating (Robson Green), cast around looking for a new detecting partner with curate Leonard Finch (Al Weaver). However, he took up with Chambers' replacement, Rev Will Davenport (Tom Brittney), much to the annoyance of vicarage housekeeper Mrs. Sylvia Chapman (Tessa Peake-Jones).
As characters go, Davenport isn't much like Chambers. A former inner-city chaplain, he prefers rock'n'roll to jazz he's not a big drinker, and he was celibate. Coming from a family that was once part of the upper class and fell into genteel poverty during the post-war period, he had a lot of hangups and anger issues. But the last few seasons have done good things for him. His friendship with Leonard and Mrs. C brought him out of his shell; Geordie is as much a mentor to him as he is to others. He's dated around, including a feminist reporter, and even fell into bed one night with his step-sister-by-marriage, Tamara Gurney-Clifford (Emily Patrick), after drinking too much. (His mother, Amelia Davenport (Jemma Redgrave), remarried into the Gruney-Cliffords in Season 5.)
Season 6 found Will single again, but this time, instead of finding a girlfriend, he spent most of the season distracted by Leonard getting outed by Bryan (Michael Abubakar), who was angry Leonard spurned his advances. Leonard had slowly come out of the closet since Chambers left and has been dating Daniel Marlowe (Oliver Dimsdale) over the last couple of seasons. Will's Only-I-Can-Fix-It attitude backfired in his plan to save Leonard. The curate lost his job and his home and spent time in jail. There, he found his calling, preaching to those in lockup, outside the confines of the Church of England. His relationship with Daniel suffered until Mrs. C's husband, Jack (Nick Brimble), got them back together.
Davenport and Mrs. C found themselves dealing with a new curate, a strict Nigerian immigrant named Henry Jones (Ahmed Elhaj). Though Henry was shocked by Will's police work and family, by the end of the season, he'd found his place in the vicarage. However, Leonard was released from jail after uncovering abuse and murder, and Henry may be leaving. The Archdeacon, Gabriel Atubo (Gary Beadle), may decide to give Leonard his job back, now Henry has convinced Bishop Aubrey Gray (Stuart Bowman) that Grantchester's parish is upstanding.
But while Will has settled into a good place, Geordie's life has unraveled. The return of his old war buddy, Johnny Richards (Shaun Dooley), as a lawyer sent him spiraling. Geordie had believed Johnny was dead and blamed himself for it. The PTSD and alcoholism triggered by his guilt became unmanageable, especially when it became evident that Johnny was not precisely a straight-arrow type of guy. Johnny turned out to be the patsy of a woman trying to get out of her marriage, setting him up to take the fall for her husband's murder and covering it up when he learned what she'd done. Geordie was forced to put Johnny in prison, setting off a new set of guilty feelings as the small cell triggered his friend badly.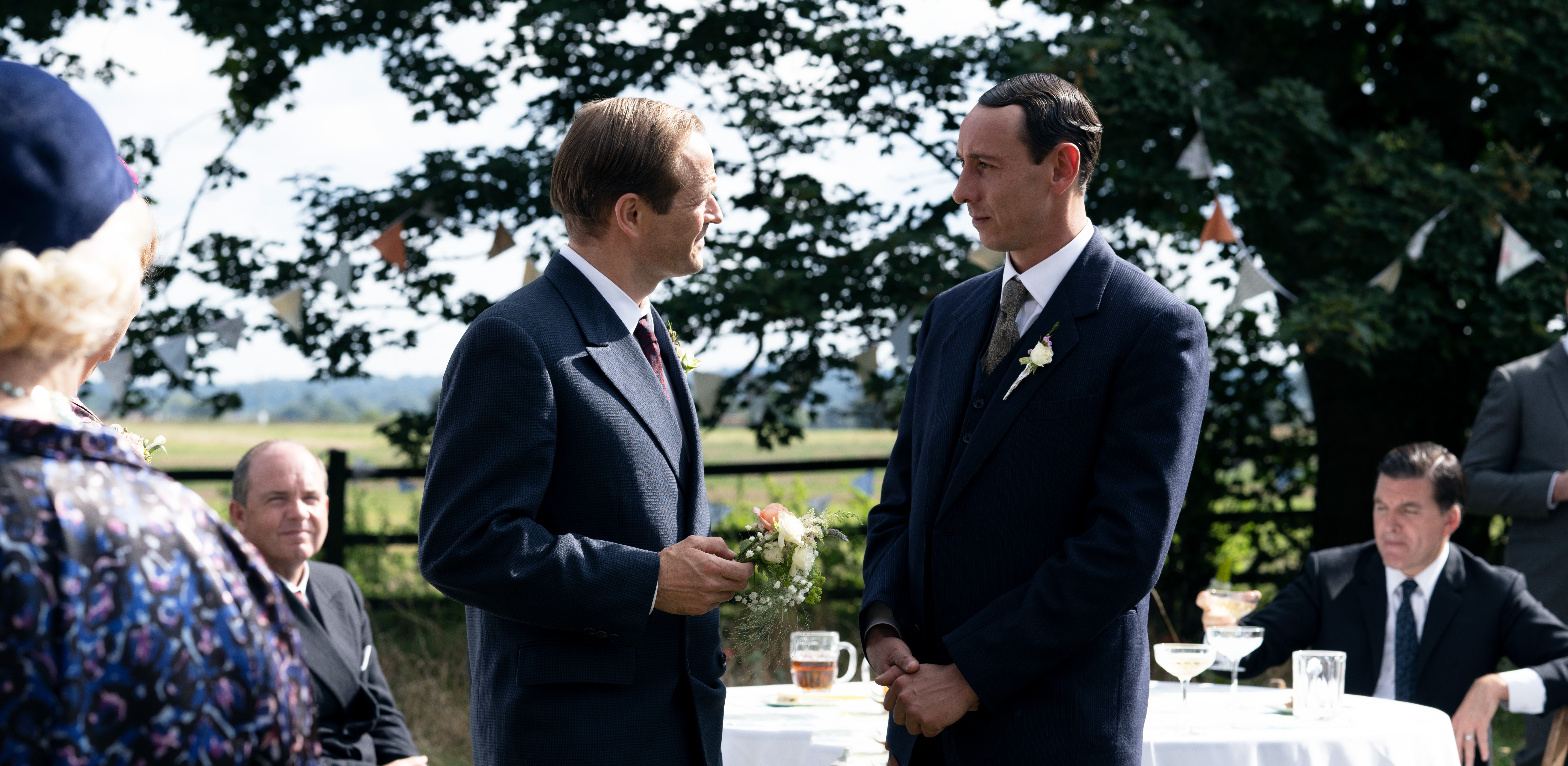 Geordie's behavior was not just noticed by his colleagues at work, including DC Larry Peters (Bradley Hall), DI Sean Donovan (Felix Scott), and the new secretary, Miss Scott (Melissa Johns). It spilled over at home, causing him to fight with his wife Cathy (Kacey Ainsworth) and distressing his eldest daughter, Esme (Skye Lucia Degruttola). After a fight where Geordie nearly struck Cathy, she began questioning their marriage and their reconciliation after he cheated on her in Season 2 with his secretary, Margaret. Will, for one, encouraged her to think of her family's safety as his father beat himself and his mother.
At the end of Season 6, Cathy threw Geordie back out, telling him that he needed to put himself right if there was any hope of getting back together. However, divorce seems imminent, despite the large number of Keating children they have together. Season 7 will introduce Cathy's cousin, Bonnie (Charlotte Ritchie), who will come to take care of the kids as the two see if they can find their way back to each other. Geordie also has to get his head straight at work, hopefully with Will's help, so he doesn't lose his job.
Grantchester Season 7 will air on a weekly release schedule, premiering on Sunday, July 10, 2022, at 9 p.m. ET on most PBS stations. All episodes of Season 7 will arrive for members to binge on PBS Passport starting the same day. Seasons 1-6 are streaming on PBS Passport now. As always, check your local listings.
---
By
for on July 6th, 2022