By
for on July 8th, 2022
Eleanor Tomlinson Joins the Cast of Netflix's 'One Day'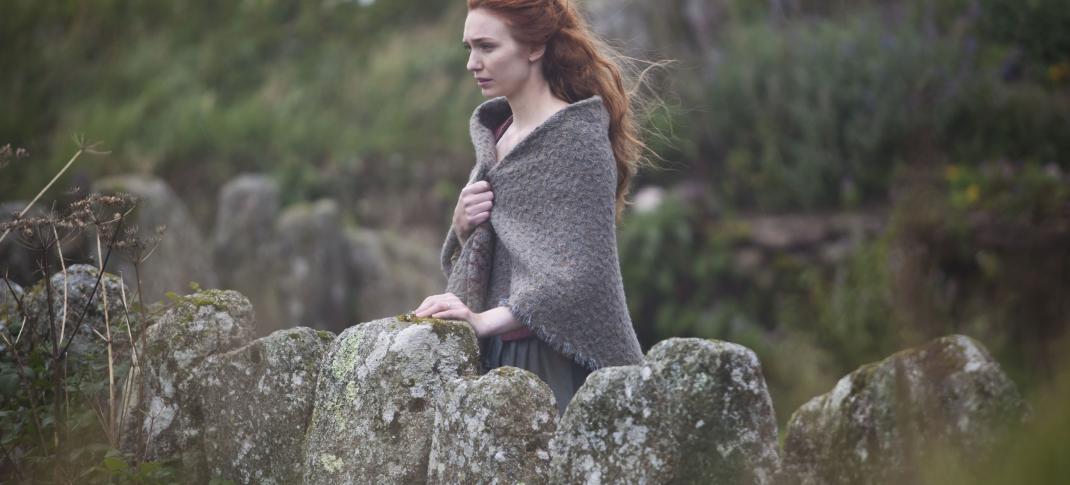 Netflix's One Day, the adaptation of David Nicholl's 2009 hit romance novel, has already cast the two main leads of the series, with This is Going to Hurt's breakout lead, Ambika Mod, taking on the role of Emma Morley. But though Emma may be the romantic lead, it's not like she and the guy she winds up with end up getting together immediately. The story, which is told over ten years, checking in each chapter on the same day in July, sees how their friendship develops and the obstacles and timing that get in the way of their relationship. One of those obstacles? Dexter's girlfriend, who will be played by Poldark's Eleanor Tomlinson. 
Tomlinson plays Sylvie, Dexter's on-and-off girlfriend. Notably, Deadline refers to her as "in David Nicholls' original novel forms a relationship with male lead Dexter Mayhew," suggesting that there may be some changes afoot regarding how her character fits into the narrative. As far as is known right now, the new series plans to stay faithful to the novel's structure. Each episode checks in on July 15 (St Swithin's Day), starting in 1988, when Emma and Dexter fall into bed together for the first time. The following episodes trace the next decade or so with yearly check-ins through the turmoil of the 1990s.
Beyond her starring role in Poldark, Tomlinson has continued to garner credits both on streaming and in linear TV series, including The White Queen, Death Comes to Pemberley, and The Nevers. Her current role since 2021 is in Amazon Prime Video's The Outlaws, Season 2, which will debut later this year. She's also pursued a singing career, with an album titled Tales from Home. Several of her roles have taken advantage of her singing talents; it remains to be seen if the plan for Netflix is to do the same. 
Here's the series logline:
Every episode of One Day will follow Emma and Dexter on that one particular day as they grow and change, move together and apart, and experience joy and heartbreak.
Tomlinson and Mod are joined by The White Lotus' Leo Woodall, who has been cast to play Dexter Mayhew. No other cast has been set as of this point, though filming has just started on the series, so perhaps a few more cast member names will trickle out soon. Nicole Taylor (The Nest) is spearheading the project with a writing team of Anna Jordan (Only Human), Vinay Patel (Doctor Who), and Bijan Sheibani (Morning Song). In My Skin's Molly Manners is set to direct all episodes.
No release date has been set for One Day, but knowing Netflix's habit of filming series with a long lead time, it's a good bet the series is slated for a 2023 release.
---
By
for on July 8th, 2022