By
for on July 15th, 2020
'Downton Abbey' Moves House to NBC's New Streaming Service Peacock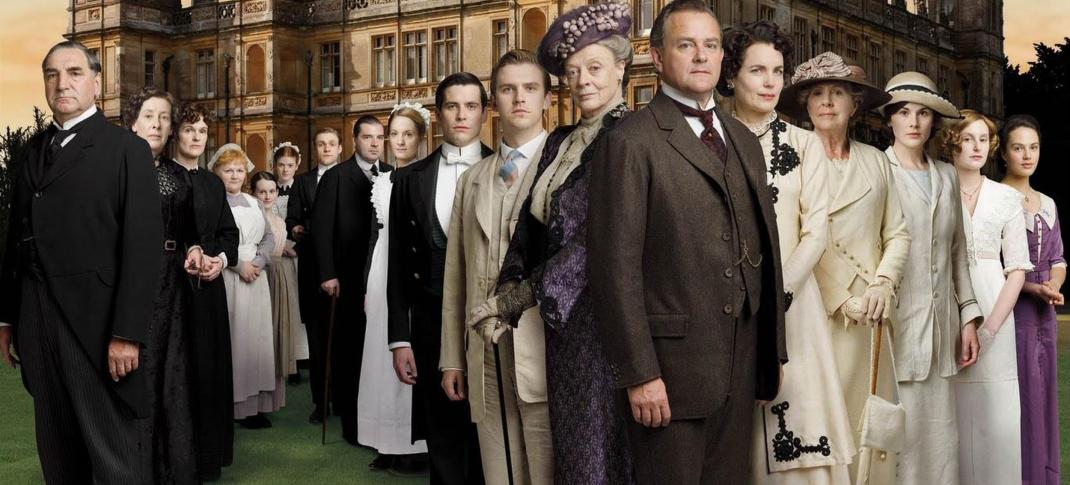 When Downton Abbey first debuted on Masterpiece in the winter of 2011, it was a game-changer for the longtime PBS program. The series, previously known as Masterpiece Theater, had only rebranded two seasons earlier, with a format that made program offerings more inclusive, and more contemporary. But even so, no one knew how big Downton Abbey would get, or that by the premiere of Season 3, it would land PBS the biggest ratings in history, ones that beat longtime broadcast staples. By the time the show went off the air with Season 6, it was PBS' most-watched program of the new century.
But all good things must come to an end. If your PBS station is anything like the ones near me, you've been seeing "The End of Downton" ads for the last six weeks. But this is not the real end of Downton Abbey. The series is merely exiting PBS for good. The Crawleys are packing up and moving bag and baggage to streaming, and will open their doors on NBC Universal's Peacock starting on July 15.
Peacock is the latest entry into what has become a very crowded landscape of branded streaming apps. It follows a trend where media conglomerates gather together all of their various content produced by their production studios, like Comcast, which owns NBC Universal. In this case, those studios are NBC Studios, Universal Television, Universal Pictures, Focus Features, Carnival Films, and the like. Comcast then puts it all together under one banner for viewers to subscribe. PBS has contracted with Carnival Films to air Downton Abbey. But come July 15, that contract will expire, and the show will move to its new home, where it will join the Downton Abbey movie, which was produced by neighboring company Focus Features.
The good news for fans is that Peacock is trying to be a little different than Disney+, HBO Max, Apple TV+, Netflix, and all those other subscription services vying for your $4.99 or $6.99 a month. NBC has been in the broadcast game for nearly 100 years and believes the move to streaming is merely the next iteration of the same shift it made from radio to TV. In short, it assumes that the "free with ads" model still works. Peacock's app will be free to download, and fans will be able to watch all six seasons of Downton Abbey without having to pay for "Peacock Premium."
The bad news is that if fans want more than that, from the Downton movie to other films like the recent Emma, or the new British series Peacock offers access to, like The Capture, they'll need to pay up. It's only $4.99 a month right now, and hopefully, it will stay that way. 
So say farewell to Downton Abbey on PBS. It's time to start watching Lord Grantham on Peacock.
---
By
for on July 15th, 2020
More to Love from Telly Visions