By
for on December 4th, 2015
'Downton Abbey' to Celebrate Final Season with a Float in the Rose Parade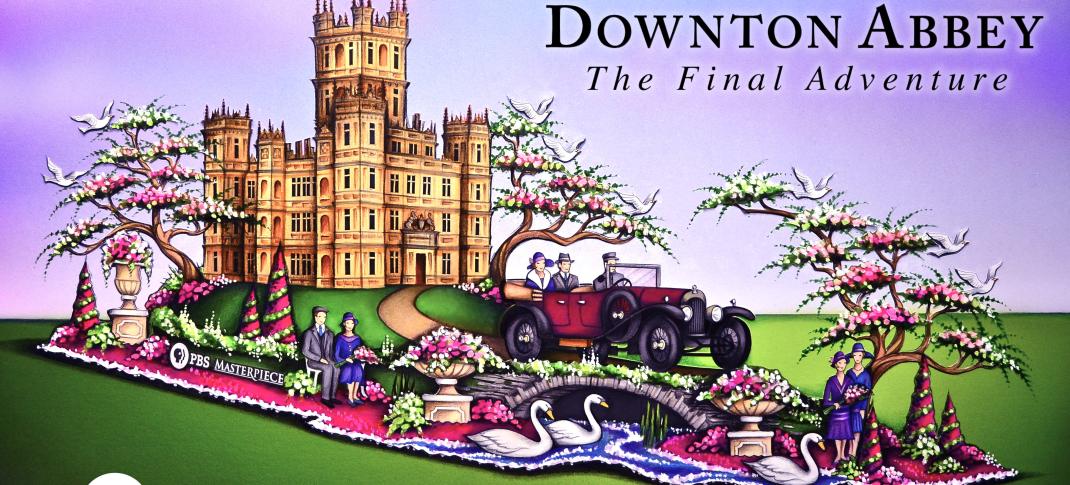 Downton Abbey fans will get a special treat during the 127th Rose Parade, when a new float celebrating the popular costume drama will debut. Fittingly named "The Final Adventure," the float will recreate the landscape of the Crawley family estate, complete with English rose gardens, rolling green lawns and a 1919 Bentley.
(No word yet on which – if any – Downton cast members we might see take part in the parade itself on January 1, 2016. But here's hoping!)
An artist's rendition of the float design was released by Paradiso Parade Floats this week. Creative Director Charles Meier, himself a Downton fan, told People magazine that the float is meant to "capture the elegance and sophistication that people associate with the show".
The float took approximately 2,000 hours to construct and will take about 6,000 hours to decorate. 
But, seriously, how pretty is this?
#DowntonPBS on @masterpiecepbs celebrates final season w/ a float in the 127th Rose Parade® https://t.co/9FVeUE4je0 pic.twitter.com/pxRfc9oi77

— PBS PressRoom (@PBSPressRoom) December 3, 2015
The float will feature more than 60,000 roses in 20 different varieties, including velvety "Roseberry" and "Cherry O"; fragile pink "Titanic" and "Priceless"; and English garden roses, rarely seen on Rose Parade floats. Oriental lilies, snapdragons, hypericum and a variety of orchids will provide accents throughout the garden.
A custom-made elevator lift was created for Downton Abbey's central tower. This lift allows the tower to drop straight down into the center of the castle so that it can pass under power lines and bridges. The float is 18' wide by 24' high and weighs approximately 15 tons. 
Wouldn't it be nice if we could fit a nod to Isis the dog on here somehow? Just a suggestion.
The final season of Downton Abbey kicks off on January 3, 2016 on Masterpiece.
---
By
for on December 4th, 2015