By
for on August 13th, 2015
'Downton Abbey' Cast Documents the Last Days of Filming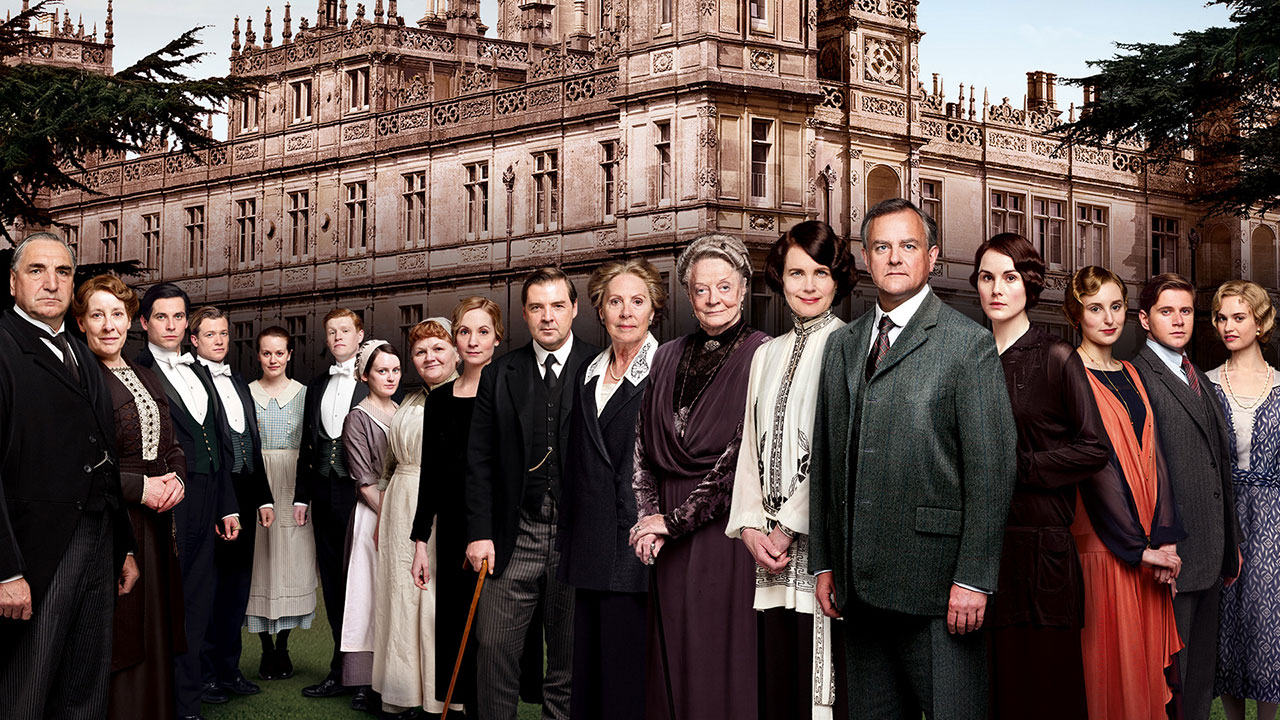 The end of an era is upon us.
Filming wrapped up this week on the final season of beloved, megahit costume drama Downton Abbey, which has been something of an emotional affair for all involved. And will doubtless be an extremely emotional affair for fans when Series 6 finally broadcasts. (And by the way, it'll be airing here in the US beginning January 3, 2016 if you missed that memo).
Several members of the series' cast and crew have been sharing the experience on social media as they bid farewell to the world of the Crawley clan, using the hashtag #LastDaysofDownton. And, fair warning, even just scrolling through that hashtag is likely to make you a bit sniffly.
So, you know, scroll with caution. And check the hashtag if you want even more snaps and tears and general bittersweet nostalgia and celebration. 
Elizabeth McGovern seems to have been one of the first to film her final scenes, and shared several great images, including a lighthearted shot with onscreen husband Hugh Bonneville. 
#LastDaysofDownton: so long, McGonneville! pic.twitter.com/lhvcXvuk0V

— Elizabeth McGovern (@ElizabethMcGov) August 9, 2015
She also posted this emotional shot of her last day on set, which included a hug with onscreen daughter Michelle Dockery. 
Brendan Coyle and Joanne Froggatt, who play everyone's favorite long suffering romantic duo Bates and Anna, have also been sharing many photos from Downton's final days, including this adorableness: 
Love this woman #lastdaysofdownton pic.twitter.com/FH4Gx3NQt4

— Brendan Coyle (@brendancoyle99) August 11, 2015
Blue Steel Bates'! #LastDaysOfDownton pic.twitter.com/uv1suERUz9

— Joanne Froggatt (@JoFroggatt) August 11, 2015
Froggatt also tweeted a shot of her very last moments on set, which seem more joyful than sad, on balance. 
This was my very last moment on set. There were tears and smiles. I feel so fortunate to have been a part of ..... pic.twitter.com/yxoqNUylLi

— Joanne Froggatt (@JoFroggatt) August 12, 2015
Her Twitter feed is actually super great for a look behind the scenes at sets and props from around the show as well. (One gets the feeling she's going to miss playing Anna a lot – but who could blame her?)
Meanwhile, Allan Leech's goodbye to Downton photo was much more mysterious (but I guess we can take this as confirmation that Tom must return from America at some point?). 
So I guess that's that then! Wrapped & Over for good! What a journey! #BetOnB...... pic.twitter.com/MTEucwoOsL

— Allen Leech (@Allenleech) August 10, 2015
Apparently Robert James-Collier took this photo of Coyle and co-star Raquel Cassidy.  
I love this woman,Raquel Cassidy.'Alas Smith And Jones' The title of photographer Rob James Collier#lastdaysofdownton pic.twitter.com/pXwlKVVlOH

— Brendan Coyle (@brendancoyle99) August 7, 2015
Out of all the #LastDaysofDownton tweets and posts, here is my personal favorite – a truly adorable shot of Michelle Dockery and the two young men who play Mary Crawley's son George. 
#LastDaysOfDownton #george will miss his dear #mama. Farewell @DowntonAbbey it's been the best two years ever! X pic.twitter.com/lCyUDGqPuu

— Clare Barker (@clare_omz) August 10, 2015
There's plenty more shots like on social media – Dockery's Instagram account is another great source for behind-the-scenes shots and general cast geekiness – and you're really only limited by how much of this you can't look at in one go without crying.
Downton's final season will air this Fall in the UK, and broadcast on Masterpiece in January. Are you feeling emotionally compromised about it yet? Are you sad to see the Crawleys go?
---
By
for on August 13th, 2015