By
for on November 14th, 2012
Downton Abbey Behind-the-Scenes Special Coming This November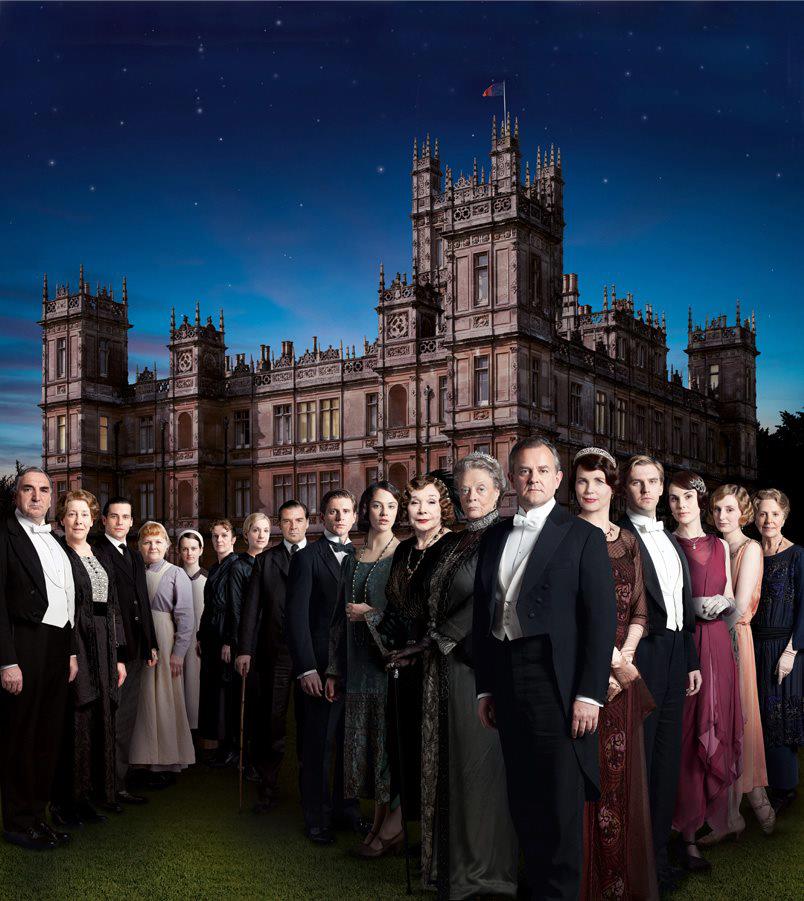 For everyone who's marking off days on a countdown calendar until Downton Abbey Series 3 arrives Stateside on January 6, there is a little bright spot coming up over Thanksgiving weekend to give you a bit of a Crawley fix while we wait. (Our countdown stands at 53 days, just in case you were keeping track.)
PBS stations nationwide are set to air Downton Abbey Revisited, a behind-the scenes preview special that will refresh everyone's memory about the events of the series' first two seasons, as well as offer some hints at what's to come for all our favorite characters in the new episodes.
Hosted by Angela Lansbury, the 90-minute special will premiere on November 25. It will feature clips recapping all the major plot points from the first two seasons – but, let's be honest, us loyal Downtonistas already know all that stuff (hands up if you can recite most episodes?).  Don't worry, there will be goodies includedfor us too, such as behind-the-scenes footage, interviews with creator Julian Fellowes and his Emmy-nominated cast and, most importantly, a few new clips and tidbits about the twists and turns waiting for us all in Series 3.
You can watch the promo for this special clip show below:
[This video is no longer available.]
At least we're all waiting together now, which is somewhat comforting? (Not much, I recognize.) Americans are chomping at the bit to get their first look at Downton Series 3 and, while our friends in the UK may have already seen it, now they have to wait for the Downton Christmas special themselves. (I'm not 100% positive on this, so don't quote me, but my gut says we Yanks should theoretically get the Christmas special at the end of our Series 3 run, just like Series 2.) Unfortunately, there is so little that's officially known about the Downtown Christmas episode - and almost no gossip about it at all (though that's possibly to protect the other half of the world that hasn't seen Series 3 yet) – that it seems impossible to speculate.
What potential Series 3 storylines are you most interested in finding out more about? The state of Matthew and Mary's relationship? Whatever happened to Sybil and Branson in Ireland? Edith's romantic life? Let us know.
---
By
for on November 14th, 2012