By
for on June 1st, 2023
The 'Domina' Season 2 Trailer Shows Livia's Fight for Rome Is Far From Over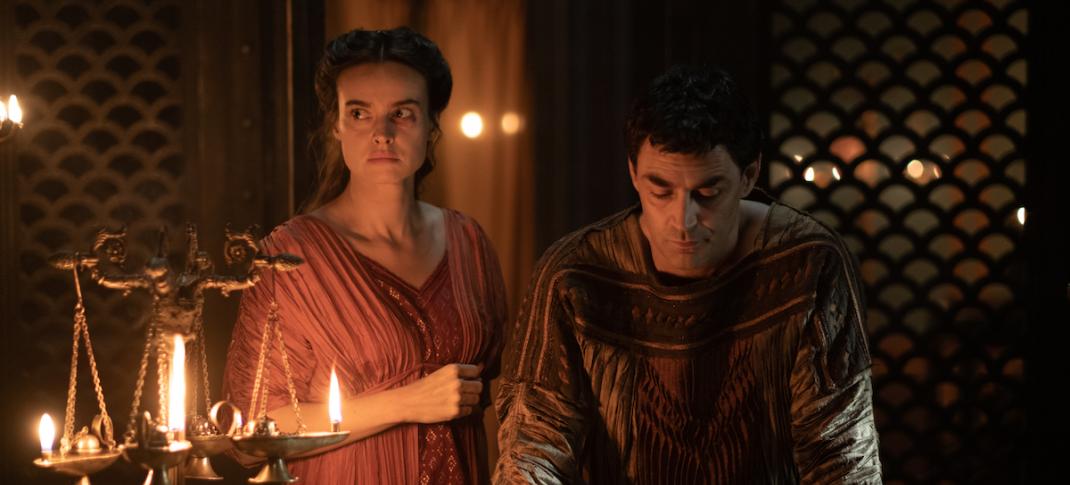 Although most people with a passing familiarity with history are probably aware of Gaius Octavius Caesar (or his more famous name of Augustus), far fewer people know who his wife was. And while technically, Livia Drusilla is Augustus's third wife, she had almost as far-reaching an impact on history as her husband did (though she gets a lot less credit.) Also known as Julia Augusta, she rose to become the first Empress of Rome and wielded vast influence in her own right, not to mention counting the next four emperors as her direct descendants. 
But streamer MGM+ is trying to change all that with its historical drama Domina, which chronicles the rise of Livia Drusilla from her early days on the wrong side of the war following Julius Caesar's assassination to her return to Rome a decade later, her determination to reclaim everything she lost, and her subsequent marriage to Octavian, which went on to last for 51 years. 
And in Season 2, which finally arrive this July over two years after its first premiered, it certainly sounds like the old adage is true: Uneasy lies the head that wears the crown. Atop a fractious empire and a dysfunctional dynasty, she must fight to preserve her marriage to Gaius and find a way to seat one of her sons on the throne, as new and old rivals jockey for position in a world where it's impossible to know who to trust.
Here's a brief Season 2 description. 
Livia needs all her intelligence and guile to navigate the politics of Rome and restore the Republic, ultimately choosing between power and vengeance.
Stars Kasia Smutniak (Devils) and Matthew McNulty (Deadwater Fell) are both back as power couple Livia and Gauis, alongside series regulars Liah O'Prey (Marie Antoinette) as Julia, Ben Batt (Jamestown)  as Agrippa, Ewan Horrocks (The Last Kingdom) as Drusus, Claire Forlani (Departure) as Octavia, Darrell D'Silva (Van der Valk) as Piso, Christine Bottomley (The Nest) as Scribonia, and Alais Lawson (The Madame Blanc Mysteries) as Marcella.
New faces joining the expanding Season 2 cast include Benjamin Isaac (Holmes & Watson) as a recast version of Livia's son Tiberius, who is becoming increasingly reluctant to take part in his mother's ambitions to restore the Republic; Joelle (Dune) as Tiberius's outsider wife Vipsania, who refuses to play the conventional power games expected of Roman aristocratic life; and David Avery (The Night Manager) as the young aristocrat Domitius, who joins Gaius' family through marriage and proves himself to be a thorn in Livia's side. J.
Domina Season 2 will premiere with two new episodes on Sunday, July 9, followed by weekly releases thereafter. Season 1 is currently available to stream on the platform now.
---
By
for on June 1st, 2023
More to Love from Telly Visions