By
for on October 8th, 2022
Jodie Whittaker's Final 'Doctor Who' Adventure Looks Epic In ' The Power of the Doctor' Trailer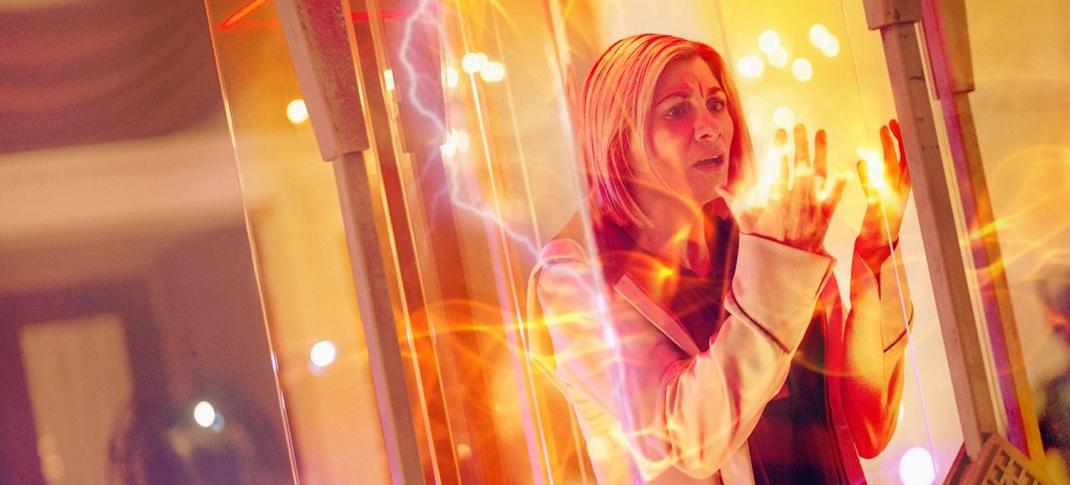 It's the end of an era, literally. The date has finally been set for Jodie Whittaker's final Doctor Who adventure, and it's sooner than many viewers likely expected.
"The Power of the Doctor" will officially air on both BBC One and BBC America on Sunday, October 23. If it seems weird that we're getting a date announcement so close to the actual premiere, that's because it is. For whatever reason, there's been a surprising lack of promotion around this particular special: No San Diego or New York Comic Con appearances, widespread confusion and/or ignorance surrounding the likely premiere date, and a trailer landing just two weeks before the show airs. (To be fair, the Queen's passing may have had something to do with that last part. The timing of the trailer arriving precisely one month after her passing suggests the BBC was holding it out of respect, not because they were trying to bury it.)
It honestly feels as though everyone has already turned their attention to the upcoming 60th-anniversary special, Russell T. Davies' impending return as showrunner, and the imminent arrival of Ncuti Gatwa as Fourteen. And while all those are exciting and essential things, it is terrible that the franchise seems to be largely ignoring the conclusion of the first female Doctor's run.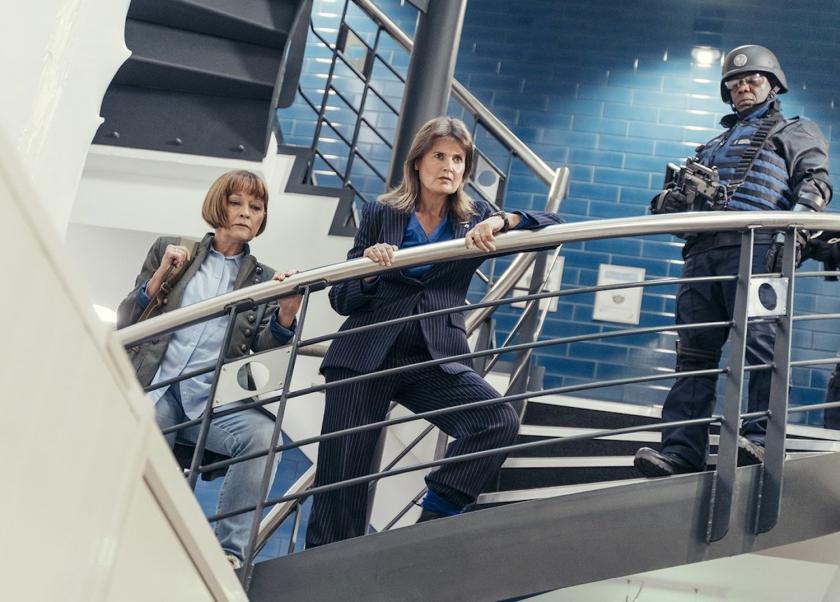 But, if the trailer for "The Power of the Doctor" is anything to go by, at least it looks as though Thirteen is going to go out with a bang. (Possibly literally.) 
The feature-length installment, which will be released to coincide with the 100th anniversary of the BBC, will feature Thirteen facing off against a variety of her most famous enemies, including the Cybermen, the Daleks, and Sacha Dhawan's Master. It looks like the Master may well be the catalyst that sparks this particular regeneration. 
But that's not all: The show is throwing everything at Whittaker's final episode, bringing back companions Mandip Gill and John Bishop, Jacob Anderson's Vinder (last seen in Doctor Who: Flux), and Jemma Redgrave as UNIT's Kate Stewart. And if that wasn't enough, classic Who companions Janet Fielding and Sophie Aldred are reprising their roles for the first time since the 1980s. Fielding played Tegan Jovanka, one of Fifth Doctor Peter Davidson's companions, while Aldred starred as Seventh Doctor Sylvester McCoy's primary sidekick, Ace. However, anyone's guess is what brings either of these figures back into the Doctor's life. (As is how a single episode will manage to make all these characters significant parts of the story. But a girl can dream!) 
Here's the official synopsis: 
In this feature-length Special to mark her last adventure, Jodie Whittaker's Thirteenth Doctor must fight for her very existence, against her deadliest enemies: the Daleks, the Cybermen and her arch-nemesis, the Master.

Who is attacking a speeding bullet train on the edges of a distant galaxy? Why are seismologists going missing from 21st century Earth? Who is defacing some of history's most iconic paintings? Why is a Dalek trying to make contact with the Doctor? And just what hold does the mesmeric Rasputin have over Tsar Nicholas in 1916 Russia?

The Doctor faces multiple threats…and a battle to the death.
In an interview with Empire Magazine, Whittaker calls her final adventure "massive" and "a huge treat" for longtime fans of the show. And apparently, Thirteen's regeneration will be an exceptionally emotional gut-punch. "I love the dialogue Chris wrote for my regeneration," she says. "It captures my Doctor beautifully. It's simple, epic, and beautiful."
The real question, of course, is whether we'll get to see the traditional glimpse of Gatwa's Fourteen in this installment or if the rumored shenanigans involving David Tennant's return mean something more complicated going on. We'll have to wait and see!
"The Power of the Doctor" will air on Sunday, October 23, on both BBC One and BBC America, as part of a weeklong celebration of the BBC's 100th anniversary. 
---
By
for on October 8th, 2022
More to Love from Telly Visions