By
for on January 8th, 2022
The 'Death on the Nile' Trailer Has Not Aged Well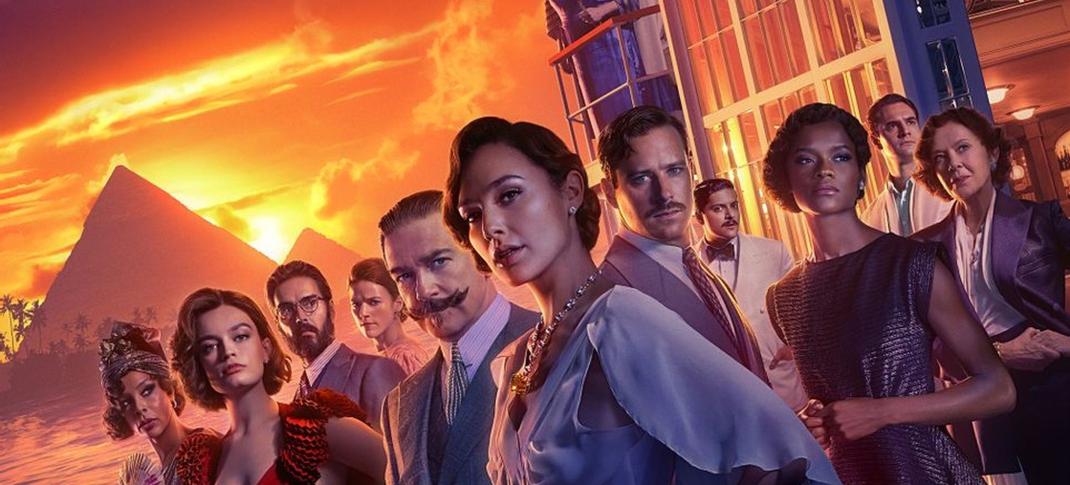 Even before Murder on the Orient Express came out in 2017, I was dubious about Kenneth Branagh's foray into Agatha Christie. Not that an A-list cast of one of Christie's most remarkable mysteries wasn't right up my alley. But one look at Branagh's Hercule Poirot with his ludicrous mustaches, his godforsaken false accent, and his wiggling eyebrows, and it was apparent this was all wrong. It's the director's prerogative to cast himself as the lead. However, even if David Suchet was not still alive and well, this was a miscasting for the ages.
Bad reviews did not deter Branagh, unfortunately, and soon a follow-up film, Death on the Nile, one of Christie's other genuinely famous stories, was on the way. Once again, Branagh had rolled up an A-list cast, including some names that British fans will love to see, including a Jennifer Saunders and Dawn French reunion, Annette Bening (Richard III), Russell Brand (The Tempest), Ali Fazal (Victoria & Abdul), Rose Leslie (Downton Abbey), Emma Mackey (Sex Education), and Sophie Okonedo (The Wheel of Time). Branagh also cast some of the hottest actors of the moment, including Gal Gadot (Wonder Woman), Armie Hammer (Call Me By Your Name), and Letitia Wright (Black Panther). 
Scheduled for release in October 2020, in time for the Christie Centennial, the film seemed a hit despite itself. But then the pandemic came. And with it, Gal Gadot's "Imagine," Armie Hammer's cannibalism sex scandal, and Letitia Wright's anti-vaccination rumors. And suddenly, the Death on the Nile trailer looks a lot less like a sure thing and a whole lot more like a who's who of problematic choices. It's rare for a film to age badly before it even hits theaters, but anything is possible in the 2020s.
That release date should tell fans just about all they need to know. Early February is *the* current burial ground for films that are expected to flop. Nominations for the Academy Awards will have just been announced, and audiences (such as they are in the winter of 2022) will be flocking to see the nominees, and theaters will be pushing those as the headliners. Chances of Death on the Nile even getting a fair shake, was it worth one, are basically nil. 
But the real question is what this does to Branagh's planned hope for a Christie Cinematic Universe. The actor-director was pushing the concept hard in 2017, envisioning a playground for top talent where he gets to solve mysteries while they play 1920s era dress-up. Four years on, and a movie everyone would rather forget exists later; it seems like perhaps we may be spared any more of these ill-conceived takes on the Christie brand and perhaps allow someone else, with a far better vision, to step up and remake these classics for the big screen.
Death on the Nile will arrive in theaters (but not on streaming) starting Friday, Feb. 11, 2022.
---
By
for on January 8th, 2022
More to Love from Telly Visions