By
for on August 26th, 2022
Crime Drama 'Suspect' to Premiere on Britbox This September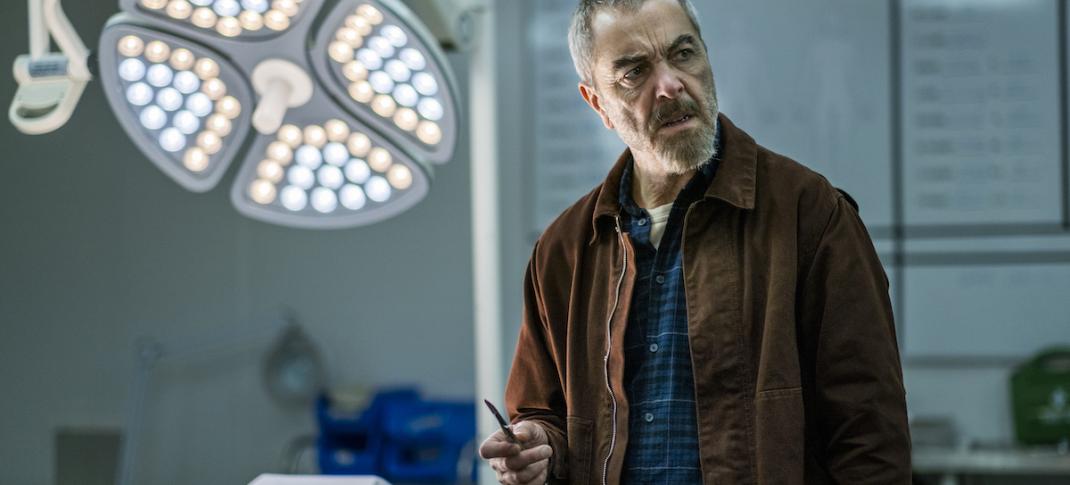 Crime dramas are a dime a dozen these days, and while some tell their often harrowing tales better than others, this is not traditionally a genre that lends itself to a great deal of experimentation. Sure, Jed Mercurio's high-octane pacing helps set his particular brand of thriller apart. Murder mysteries like Grantchester frequently lean heavily into character dynamics as part of the ongoing stories they're telling. However, there's still a crime to be solved, and the basic beats of those stories are essentially the same regardless of the story's frame.
That's why it's always exciting to see a show like Suspect, which, at the very least, attempts to shake up the format we're all so comfortable with. The story's short (each episode clocks in at under half an hour), and intense installments primarily focus on a single pair of characters. While a grieving father desperate for answers provides the emotional throughline that ties them all together, the segments build like puzzle pieces toward a more significant conclusion. 
James Nesbitt (Bloodlands) stars as veteran detective Danny Taylor, devastated when he turns up at a hospital mortuary for a routine ID check to discover the corpse of his estranged daughter Christina. Refusing to accept the coroner's report that says her death was likely a suicide, he sets out on a dangerous investigation to try and uncover the events that led to her demise.
Watch the Channel 4 trailer for the series below.
Each of the series' eight episodes sees Danny conduct a separate cross-examination with a different suspect or witness, building suspense and allowing viewers to watch the investigation unfold in real time. As he interrogates those closest to his daughter—her partner, best friend, business associate, godfather, mentor, and mother — Danny attempts to piece together the truth of Christina's dark and complicated life. At the same time, he'll be forced to confront his own failings as a father and the role he himself may have played in her death. Struggling to make sense of a mass of contradictory testimony and circumstantial evidence, Danny must decide who, if anyone, is responsible for Christina's demise and what he's going to do about it.
Alongside Nesbitt, the series' ensemble cast includes Richard E. Grant (Persuasion), Joely Richardson (The Sandman), and Sam Heughan (Outlander). 
The series aired on U.K. network Channel 4 earlier this summer and will arrive on streaming service BritBox Tuesday, September 27, 2022. 
---
By
for on August 26th, 2022
More to Love from Telly Visions