By
for on March 7th, 2017
Coming Soon To Masterpiece: The Story of the Bronte Sisters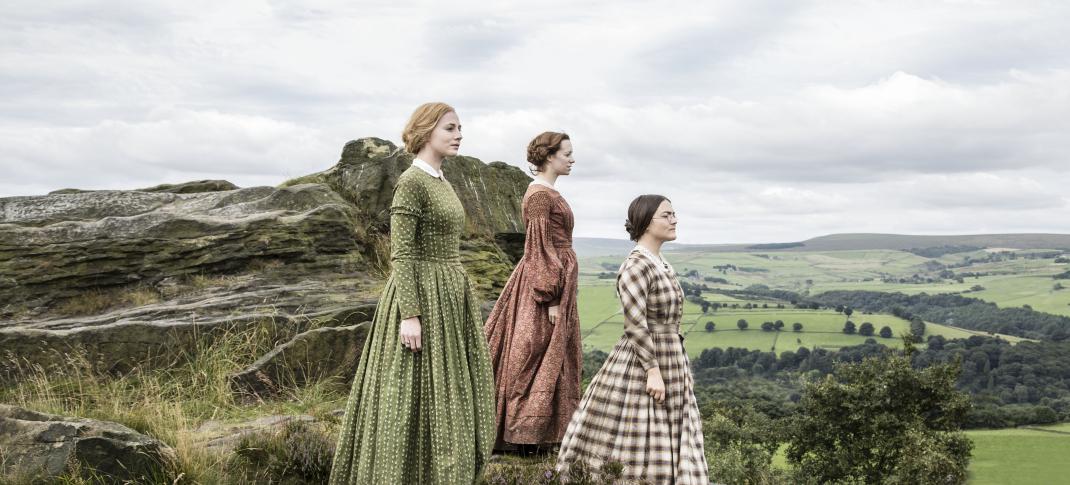 Now that the latest seasons of Victoria and Poldark are behind us, it's time to start looking for our next period drama fix. Masterpiece is, as usual, here to provide, with new film To Walk Invisible: The Bronte Sisters.
Based largely on Charlotte Bronte's letters, the film depicts the eventful three-year period that saw the Bronte sisters rise from ordinary women to the secret authors behind some of the world's most sensational literature. To Walk Invisible stars Eden Lake's Finn Atkins as Charlotte, who shocked society with her edgy story in Jane Eyre; War and Peace's Chloe Pirrie as Emily, the author of the dark and disturbing love story Wuthering Heights; and Happy Valley's Charlie Murphy as Anne, who wrote the true to life story The Tenant of Wildfell Hall. 
These three women wrote some of the most successful and controversial fiction of the 1840s, and they did it all while facing down bleak personal prospects. Their father (played here by the always stellar Jonathan Pryce) is half-blind and their troubled brother Branwell (Adam Nagaitis) is an alcoholic leading a wild and rather dissolute lifestyle. The sisters, writing under the names Acton, Currer and Ellis Bell, and, like Meryl Streep told everyone at the Golden Globes, took their broken hearts and made them into art.
Their story is also one of talent, persistence and female empowerment, and is a must-see if you've ever liked any of the Bronte's work. (Personally, I'm more of a Wuthering Heights kind of girl on the whole, but I have a soft spot for Jane Eyre's Mr. Rochester for some reason.)
Watch a trailer below: 
Sad #VictoriaPBS is over? More Victorian drama is headed your way! To Walk Invisible:The #BronteSistersPBS airs Sun 3/26 on MASTERPIECE @PBS pic.twitter.com/KcjkxFUpwd

— Masterpiece PBS (@masterpiecepbs) March 6, 2017
The feature-length special is written and directed by Last Tango in Halifax creator Sally Wainwright, and aims to bring these literary legends to life. Considering that Masterpiece has aired multiple adaptations of Jane Eyre, Wuthering Heights and The Tenant of Wildfell Hall, it's sort of a perfect follow up piece.
To Walk Invisible is currently scheduled to air on PBS stations around the country on Sunday, March 26, 2017. But, as March is often pledge time for many local stations, it's time for a reminder that you should definitely check your local listings to find out if this airdate is happening in your area. The broadcast date for the show may shift a bit from market to market.
Thoughts on To Walk Invisible? Are any of you hardcore Bronte fans? 
---
By
for on March 7th, 2017
More to Love from Telly Visions