By
for on December 5th, 2011
Christmas Telly in the UK: Downton Abbey Squares Off Against EastEnders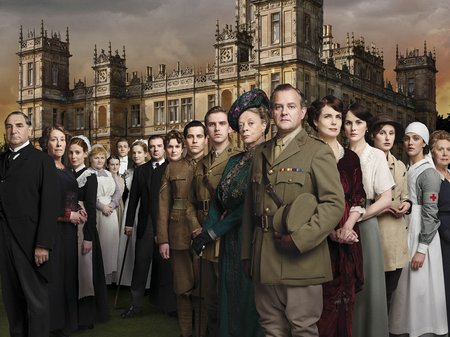 There's basically no better time to be in Britain than Christmas – yes, the decorations are lovely (Regent Street!), the mince pies are delicious, the panto is usually pretty funny, and the Boxing Day shopping is great. But, the best part about Christmas there is, of course, the wonderful assortment of great television that's just lined up back-to-back for your viewing pleasure. 
We don't really have an American equivalent of the British "Christmas Special" – most of our original programming tends to go on hiatus or into repeats sometime around Thanksgiving, give or take a week or two, and it's a wasteland for new episodes of most major network properties until the New Year.  The Brits take a much more sensible approach (if you ask me), and schedule new special episodes from many of their most popular programs over the holidays.
This year there will be Christmas specials from many British favorites – including Doctor Who, Absolutely Fabulous, Strictly Come Dancing, Coronation Street, an All-Star Family Fortunes in which The Only Way is Essex will compete against a team from the sitcom Benidom to win money for charity, and the BBC's new Great Expectations adaptation (more to come on that this week), among others.
But, the big news for TV fans is that ITV has scheduled a Christmas installment of their hit costume drama Downton Abbey opposite beloved soap opera EastEnders. Both series have huge fanbases, both have loads of drama and romance, and both will be airing at 9pm on Christmas Day. It's a pretty bold move by ITV to schedule Downton against a perennial holiday ratings heavyweight like Eastenders, which has become a Christmas tradition for a lot of people.  Who will emerge victorious in the holiday ratings battle between Team Downton and Team Eastenders? What would YOU be watching if you had the choice?
---
By
for on December 5th, 2011