By
for on December 21st, 2014
Christmas Telly: A British Holiday Tradition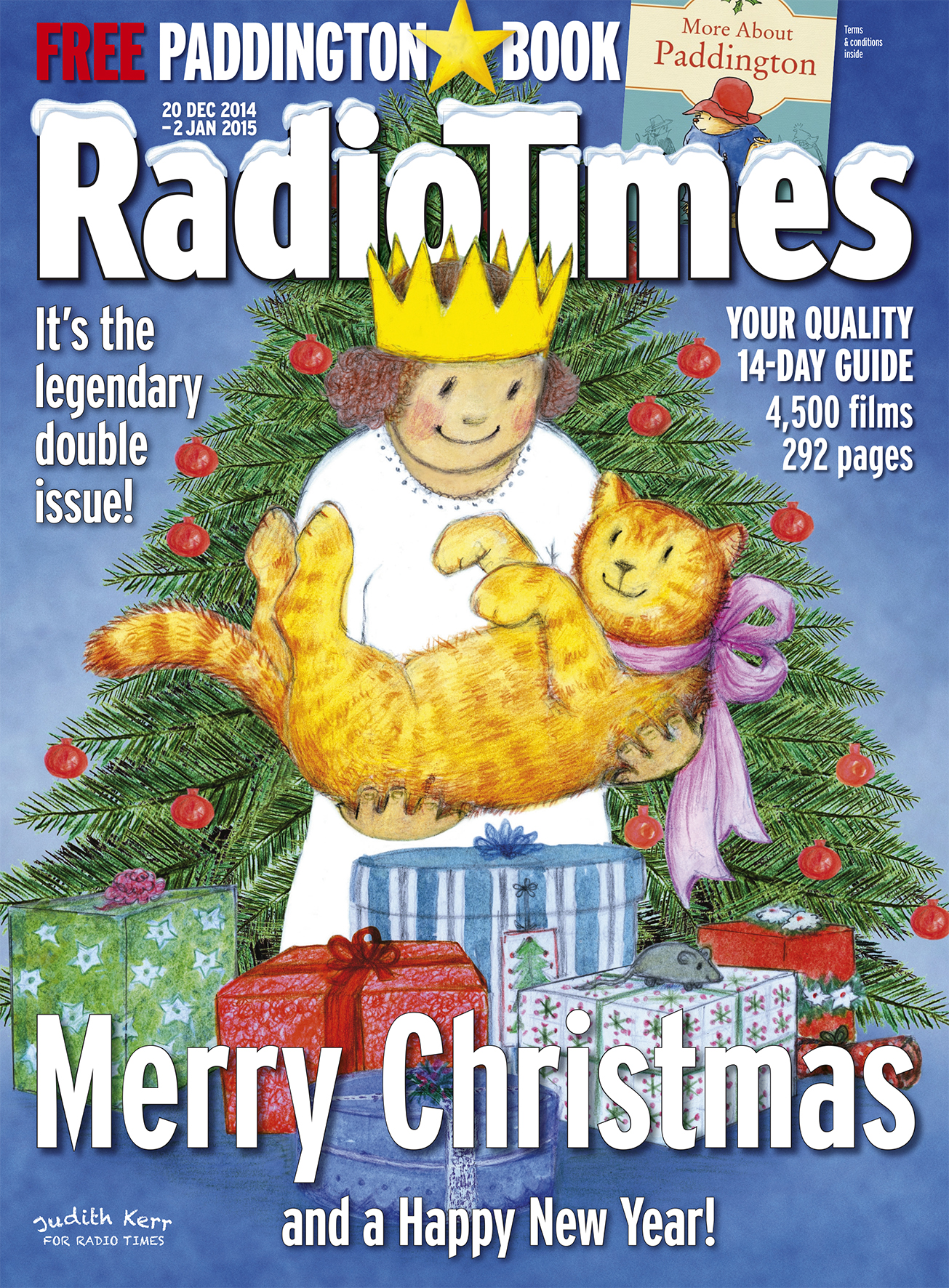 In America we get plenty of holiday TV programming. There's usually one musical variety effort each year be it
Michael Buble, Kelly Clarkson
or the hottest country artist at the moment. ABC Family broadcasts the
25 Days of Christmas
, the Hallmark Channel features heartwarming Christmas fare (non-stop for weeks) and of course no one should forget the 24 hour
A Christmas Story
marathon.  Say it with me, "You'll shoot your eye out!"
In my youth you had three networks and one chance to see A Charlie Brown Christmas. Miss it and you were out of luck; there was certainly no DVR, let alone VHS! They were called "specials" for a reason. Am I starting to sound like a cantankerous old lady because I'm really not? I'm on Twitter and everything.
Let's meander back to the subject at hand - Christmas telly. Despite the volume of shows out there intended to keep our spirits merry and bright (or perhaps because of that very fact) Americans might get nostalgic, but they don't seem to get too excited about the Christmas TV schedules. In the UK, however, it's a whole different animal – a tradition in and of itself.
For example, every year the Radio Times (the UK's TV Guide) puts out a highly anticipated double issue which this year approaches a hefty 300 pages. Besides a two week guide to everything on TV and radio, this periodical includes holiday related features and year-end reviews of the world in British entertainment.
Each network announces its Christmas offerings, unveiling them with fanfare of press releases and fast-paced trailers. Christmas and Boxing Days are most coveted hours for prime holiday viewing and while all the channels have their own niche, BBC One is usually the channel with the marquee shows.
Those with sharp eyes might have noticed the omission of Downton Abbey and with good reason. Downton airs on the rival ITV network.
And what constitutes Christmas fare in the UK? Jollified panel and reality competition shows aside, specials can take several forms. It can be an episode of a current series set at Christmas time, of course.  An example of this is the recent sitcom, Rev. starring Tom Hollander and Olivia Colman. 
It can be a stand-alone story like the adaptation of David Walliams' children's book Gangsta Granny. 
Or the type which I think the British public likes best, the return of a show that has been long gone from the regular schedules. It's a reunion of sorts, a chance to visit with old telly friends from years gone by. A perfect example of this is the very popular Only Fools and Horses specials featuring the sketchy but loveable Trotter brothers, Del Boy (David Jason) and Rodney (Nicholas Lyndhurst). 
[This video is no longer available.]
And no Christmas Day would be complete without an inspirational speech from an octogenarian monarch. Many a British home tunes into the Queen's speech during their holiday meal. 
[This video is no longer available.]
So while we in the US have to get by with our limited sampling of British specials like Call the Midwife, Vicious and Doctor Who, you can envy our friends across the pond who have a plethora of entertainment to enjoy on Christmas Day.
I'll leave you with a clip from a modern classic holiday episode from Gavin and Stacey wherein Smithy (James Corden) and Gavin (Mathew Horne) sing a long-distance Christmas duet. If this doesn't get you in the spirit, I'm not sure what will. 
[This video is no longer available.]
Do you prefer the British or American style of holiday programming? Do you think the regular "Christmas episodes" of US shows are as good as standalone UK Christmas specials? Share your thoughts in the comments. 
---
By
for on December 21st, 2014
More to Love from Telly Visions