By
for on January 27th, 2023
'C.B. Strike' Moves to HBO and HBO Max for Season 3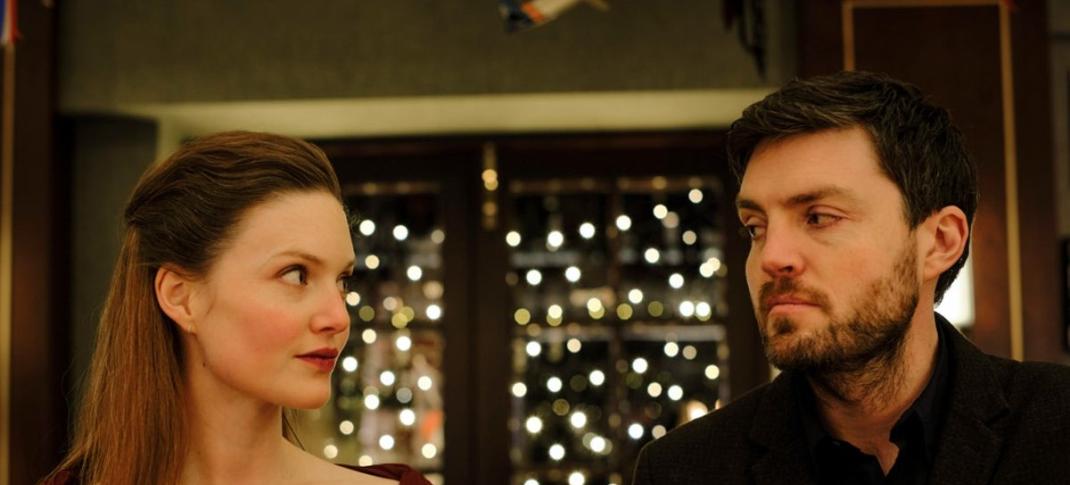 WarnerMedia's expansion under its short-lived time with AT&T required it to build up tentpole franchises to compete with Disney's Marvel, Star Wars, Pixar, etc. Ahead of the launch of HBO Max, those franchises seemed to be DC Films, Game of Thrones, and Harry Potter. The Wizarding World had expanded outside its original eight films to encompass the Fantastic Beasts series. And HBO also stepped up to pick up other works by the author, including the Michael Gambon starrer The Casual Vacancy and the adaptation of the C.B. Strike mystery series by "Robert Galbraith."
The latter, based on the not very good mystery Coromoran Strike mystery novel series, turned out some average-at-best TV serials, which HBO decided weren't worthy of its premiere network status and were shipped off to the wilds of Cinemax, which most people forget has original programming in the first place. (Sorry, Warrior.) But in what may be proof the new Discovery Networks regime is serious about reviving the Wizarding franchise and creating a Harry Potter TV series, the latest C.B. Strike series (which aired in December 2022 on the BBC) is now going to be on HBO and HBO Max, as part of the continuing unsuccessful attempts to make Monday nights happen.
In the U.K., the series, called Strike, had run five seasons, and the books continue to sell, and the production studio cannot have been happy to have WarnerMedia bury it like this. But as all things related to the author are deeply controversial in the states and only grow more as time goes on, it is a surprising turn to see the new owners promote the series like this when it doesn't have a large following in America. Discovery's people could easily have moved it to TNT or TBS or dropped it altogether, and no one would have noticed. That it did not and feels the need to push the show on both flagship network and streaming service suggests someone is trying to make nice.
Here's the new season's synopsis
The sharp and suspenseful drama series C.B. Strike returns for a much-anticipated third season. Picking up in Cornwall, war-veteran-turned-private detective Cormoran Strike is approached by a woman seeking help locating her mother, Dr. Margot Bamborough, who went missing in 1974. Intrigued by the thought of their first cold case – particularly one nearly 40 years old – Strike and his trusted partner Robin Ellacott agree to take on what becomes a fiendishly complex case. As the pair navigate untrustworthy witnesses, suspects, and even a notorious serial killer, Strike must deal with a devastating family diagnosis while Robin juggles a messy divorce.
Tom Burke (The Wonder) and Holliday Grainger (The Capture) return to headline the series as Strike and Robin. Those also back for this season include Kerr Logan (Showtrial), Sarah Sweeney (The Pact), Jack Greenlees (Harlots), Ben Crompton (Lockwood & Co.), and Christina Cole (Suits). New faces include Sophie Ward (A Very British Scandal), Linda Bassett (Call The Midwife), Samuel Oatley (Doctor Who), Kenneth Cranham (The White Princess), Ruth Sheen (Unforgotten), and Sutara Gayle (Magpie Murders).
C.B. Strike won't even be an all at once binge drop, but given a full weekly episodic rollout starting Monday, February 6, at 9 p.m. ET on HBO and HBO Max. If a Harry Potter TV series gets announced after this, you can't say we didn't warn you.
---
By
for on January 27th, 2023
More to Love from Telly Visions