By
for on December 30th, 2022
The 'Call the Midwife' Season 12 Teaser Welcomes a New Sister to Nonnatus House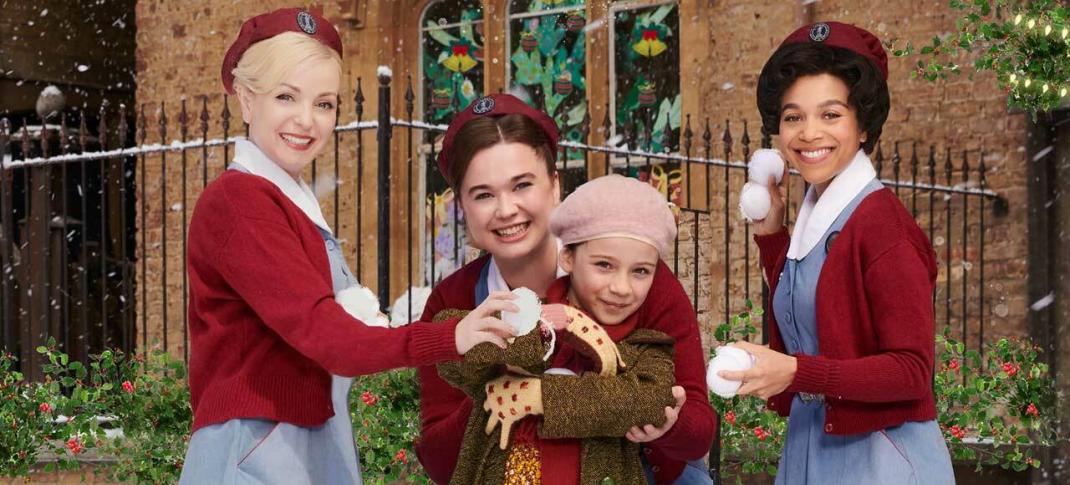 Though we may have only just celebrated the festive season with our favorite midwives and nuns of Nonnatus House on Call the Midwife, the time has come to turn our thoughts toward the next proper season of the show.
Because while Season 12 — yes, really! — won't arrive in America until early Spring, as is PBS tradition, the new episodes will begin airing this January on BBC One. In the U.K., the festive special usually serves double duty as both a holiday celebration and the kick-off to a new season of the show, which means that we at least get a better idea about what to expect from the new slate of episodes. And, if we're lucky, a glimpse of some new footage too. 
As with any new season of Call the Midwife, changes are in store. It's 1968, and time marches on, even as the residents of Poplar work to get back to normal following the devastating train crash that closed Season 11. After the events of the holiday special, Trixie and Matthew are (finally!) engaged, and we have said goodbye (at least for now) to both Sister Hilda (Fenella Woolgar) and Sister Francis (Ella Bruccoleri), who have returned to the Mother House.
But we'll also be saying hello to a new face in the new season: Rebecca Gethings as Sister Veronica, who will apparently clash with some members of Nonnatus House.
"She puts her foot in it a lot, and she ruffles feathers. But she always does it for good. But she's not shy and retiring," Gethings told the Radio Times. "She doesn't wait to be invited in. She just kind of bustles in and gets going because, in terms of her ministry, she's not worth anything unless she's making a change."
The synopsis for Season 12 has a bit more details about what viewers can expect. 
It's 1968 and Enoch Powell's infamous "Rivers of Blood" speech creates serious tension in Poplar, especially when a group of dockers march in support of Powell. The midwives welcome a new nun, Sister Veronica, who's an instant hit with everyone – except Nurse Crane. Meanwhile, Trixie's relationship with Matthew goes from strength to strength, while Nurse Crane helps Nancy with her financial woes. Sister Julienne enjoys helping out the district, Shelagh and Dr. Turner split their time between the busy maternity home and their lively young family and Reggie continues to bring joy into Violet and Fred's lives. 
The majority of the series' cast will apparently be returning for Season 12, including longtime stars Helen George as Nurse Trixie Franklin, Linda Bassett as Nurse Phyllis Crane, and Jenny Agutter and Judy Parfitt as Sisters Julienne and Monica Joan. They'll be joined by the rest of the current regular cast lineup from Season 11, which includes longtime stars Laura Main as Shelagh Turner, Stephen McGann as Dr. Patrick Turner, and Cliff Parisi as Fred Buckle. Daniel Laurie will be back as Reggie Jackson, Leonie Elliott as Nurse Lucille Robinson, Zephryn Taitte as Cyril Robinson, Georgie Glen as Miss Millicent Higgins, and Megan Cusack as Nurse Nancy Corrigan.
Call the Midwife Season 12 will premiere on Sunday, March 19, at 8 p.m. ET. (But, as always, check your local listings.) 
---
By
for on December 30th, 2022
More to Love from Telly Visions