By
for on May 17th, 2022
'Call the Midwife' Season 12 Filming Already Underway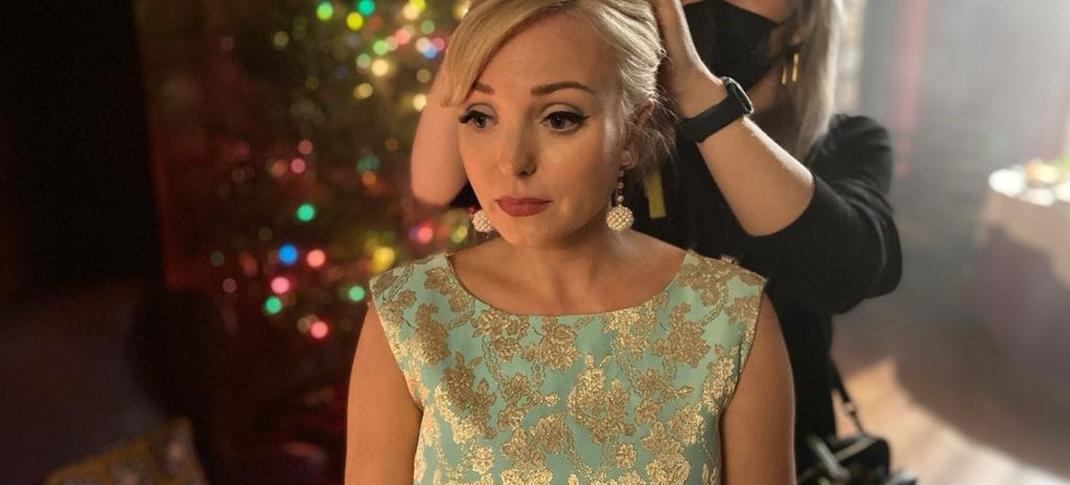 Call The Midwife Season 11 has only just finished airing here in the states, but across the pond, Neal Street Productions already has the team back, hard at work for Season 12. There's a lot to celebrate with that news, including a first look at the first upcoming episode of this new batch, the show's yearly Christmas special. Filming April means PBS fans will have to go back to the traditional one cycle-per-year format after a banner edition of Seasons 10 and 11 airing back-to-back in fall and spring for the 2021-2022 television season. It's also a sign that we have normality in at least one series.
Things are so back to normal that Helen George, who plays Trixie, revealed that this is the first season since the pandemic hit that the COVID protocols are being relaxed. Not that they'll disappear entirely, crew members are still masking, etc. But for, the actors no longer have to functionally social distance on set while trying to make it look natural for the cameras. Speaking of Helen George, the actress is back for the new season after taking off halfway through Season 11 to look after her godmother, who had taken ill in Italy. In reality, George was off for a far more on brand reason — she went on maternity leave after a spot of real-life birthing. 
This year, actors Jenny Agutter, who plays Sister Julienne, and Linda Bassett, who plays Nurse Crane, did the honors of posing for the traditional clapperboard shot that kicks off the season. As the show has done every year since it became a hit, a new season's filming starts with the Christmas Special, followed by an eight-episode regular season.
BREAKING NEWS!! #CallTheMidwife begins filming for Series 12! >>> https://t.co/TcYgFYEChX pic.twitter.com/SYAexk1jhD

— Call the Midwife (@CallTheMidwife1) April 25, 2022
Call The Midwife will set this year's special at Christmas 1967, with Season 12 focusing on 1968. Some of the notable things that happened that year: The NHS reintroduced prescription charges, The Abortion Act 1967 went into effect, and Britain had its first heart transplant patient.
Exclusive! It's a Turner Christmas on the #CallTheMidwife set!! #Christmas Special #Series 12 xxx @StephenMcGann @LauraMain1 pic.twitter.com/U7pEdDNmFN

— Call the Midwife (@CallTheMidwife1) April 28, 2022
As noted above, Helen George will return as Nurse Trixie Franklin, and longtime stars  Jenny Agutter and Judy Parfitt will be back as Sisters Julienne and Monica Joan, along with Linda Bassett as Nurse Phyllis Crane. They'll be joined by the rest of the current regular cast lineup from Season 11, which includes longtime stars Laura Main as Shelagh Turner, Stephen McGann as Dr. Patrick Turner, and Cliff Parisi as Fred Buckle. Daniel Laurie will be back as Reggie Jackson, Leonie Elliott as Nurse Lucille Robinson, Zephryn Taitte as Cyril Robinson, Fenella Woolgar as Sister Hilda, Ella Bruccoleri as Sister Frances, Georgie Glen as Miss Millicent Higgins, and Megan Cusack as Nurse Nancy Corrigan.
Call The Midwife Season 12 filming is underway. The 2022 Christmas Special is expected to air on Dec. 25, both on the BBC and PBS; Season 12 is anticipated to premiere in early 2023. Call The Midwife Season 13 is already greenlit.
---
By
for on May 17th, 2022
More to Love from Telly Visions