By
for on May 8th, 2022
'Call the Midwife' Recap: Season 11 Finale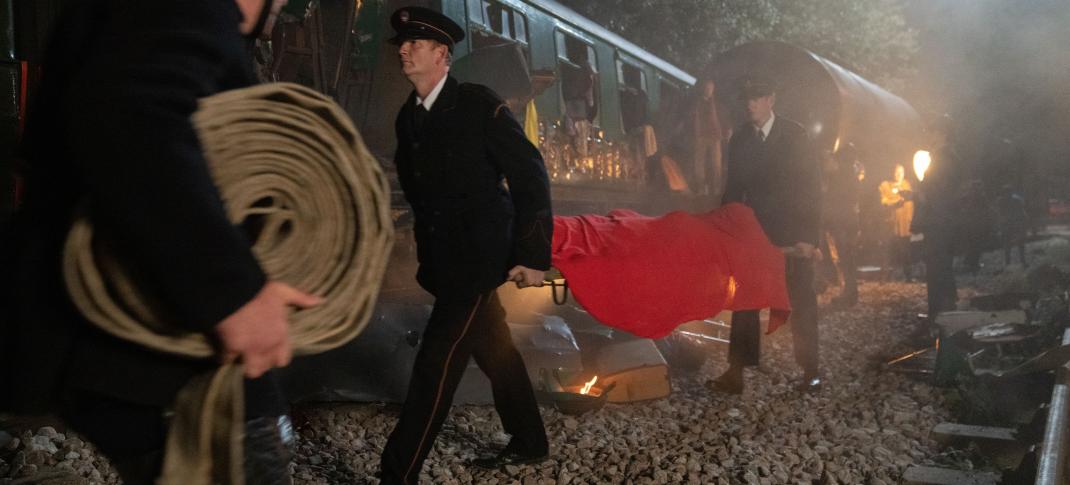 Another season of Call the Midwife has come to a close, and it was quite a rollercoaster of an episode. You may recall last week's installment ended with a cliffhanger. A train heading through Poplar crashed with Dr. Turner, Sister Julienne, and Nurse Corrigan on board. While Nancy could exit the wreckage, her traveling companions were not so lucky. Poplar residents on the ground and train crash survivors swarmed Nonnatus House searching for medical help. Despite all this chaos, a pair of women worked hard to bring new lives into the world. Refresh your memories with our recap of all the drama.
Now let's try to make sense of this week's finale:
Poplar residents have sprung into action. Everyone within spitting distance of Nonnatus House is either being treated for their injuries or helping the wounded. The midwives are at a barebones level, so while Sister Monica Joan and Nurse Robinson see to most of the triage, Miss Higgins, Cyril, and Mr. Alyward are also pitching in.
As expected, the Buckles are right in the middle of the action, with Fred organizing the Civil Defence Corps volunteers and Violet and Reggie brewing calming cuppas for anyone who needs them. When Nurse Nancy makes it back to Nonnatus, she informs Fred that, while she could escape the wreckage, she is very concerned about the fates of Sister Julienne and Dr. Turner.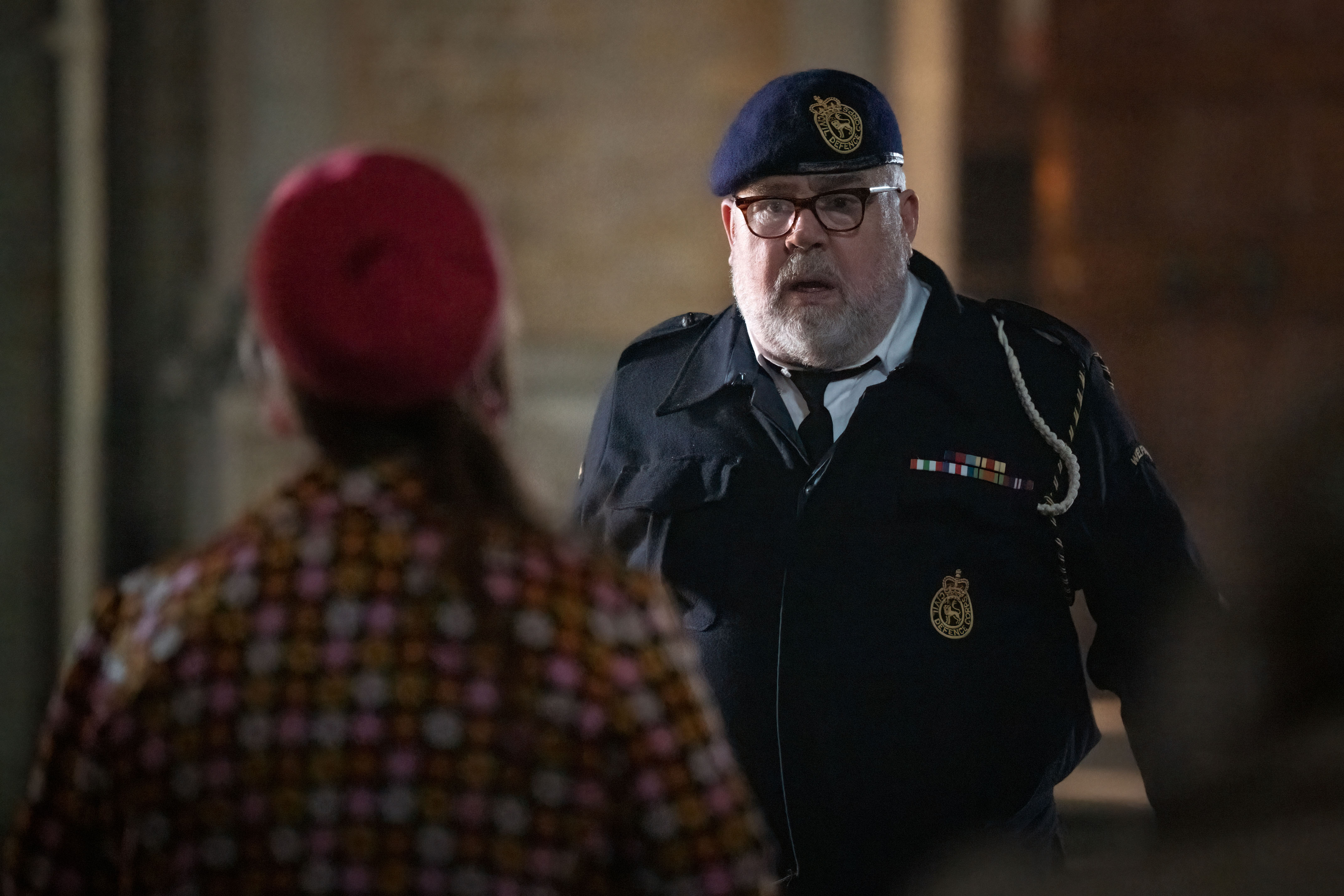 However, details of the train accident haven't made it to all corners of town. At St. Cuthbert's, Sister Frances has been consoling Carole. The teenager's baby daughter was stillborn. The nun advocates for her patient at every turn; this includes convincing the harried ward sister to allow Frances to make arrangements with an undertaker. It's a longstanding practice in the district to bury stillborn babies in the casket of another deceased individual.
Sister Hilda has been supporting Mrs. Corbett in her difficult labor at the maternity hospital. Understandably, Edina is anxious to see her husband. But when Hilda learns that a deadly train accident has occurred and that the driver, Lionel Corbett, is one of the fatalities, she vows to keep this fact from her patient until her labor is complete. The sister asks Miss Higgins to confirm that Mr. Corbett has died. Little does she know that word of an inquest has already spread to the Corbett's daughter, Roberta. 
Expecting Patrick's return from Chelmsford, Shelagh rushes off to get more info on the accident, leaving a guilt-ridden Tim to stay with the younger Turner children. When Mrs. Turner gets to Nonnatus, the whereabouts of her husband and friend are no clearer. Cyril suggests the distraught Shelagh join them and help the injured.
On the train, Patrick and Julienne have come to and are both seriously injured. The sister has fractured several ribs, and the doctor has a broken wrist and some concerning blunt trauma to his skull, causing him to confuse his words.
They hear someone nearby crying out, and Sister Julienne maneuvers painfully to reach the tea lady, Mrs. Carnie (Stephanie Jacob). Patrick attempts to stop her bleeding with Sister Julienne's wimple. The nun takes her hand, calls her Dorothy, and recites a prayer for the dying until Dr. Turner announces she has passed. Now all they can do is wait to be rescued, which is not easy when they're used to doing the rescuing.
And who should come to their aid but Patrick's chip off the old block, Timothy Turner. Carrying his father's white coat and bag, Tim is mistaken for a doctor near the crash site. He accompanies the rescuers to the mangled carriages, calling out for his dad. Patrick responds, and the team smashes through the wreckage that blocked their exit.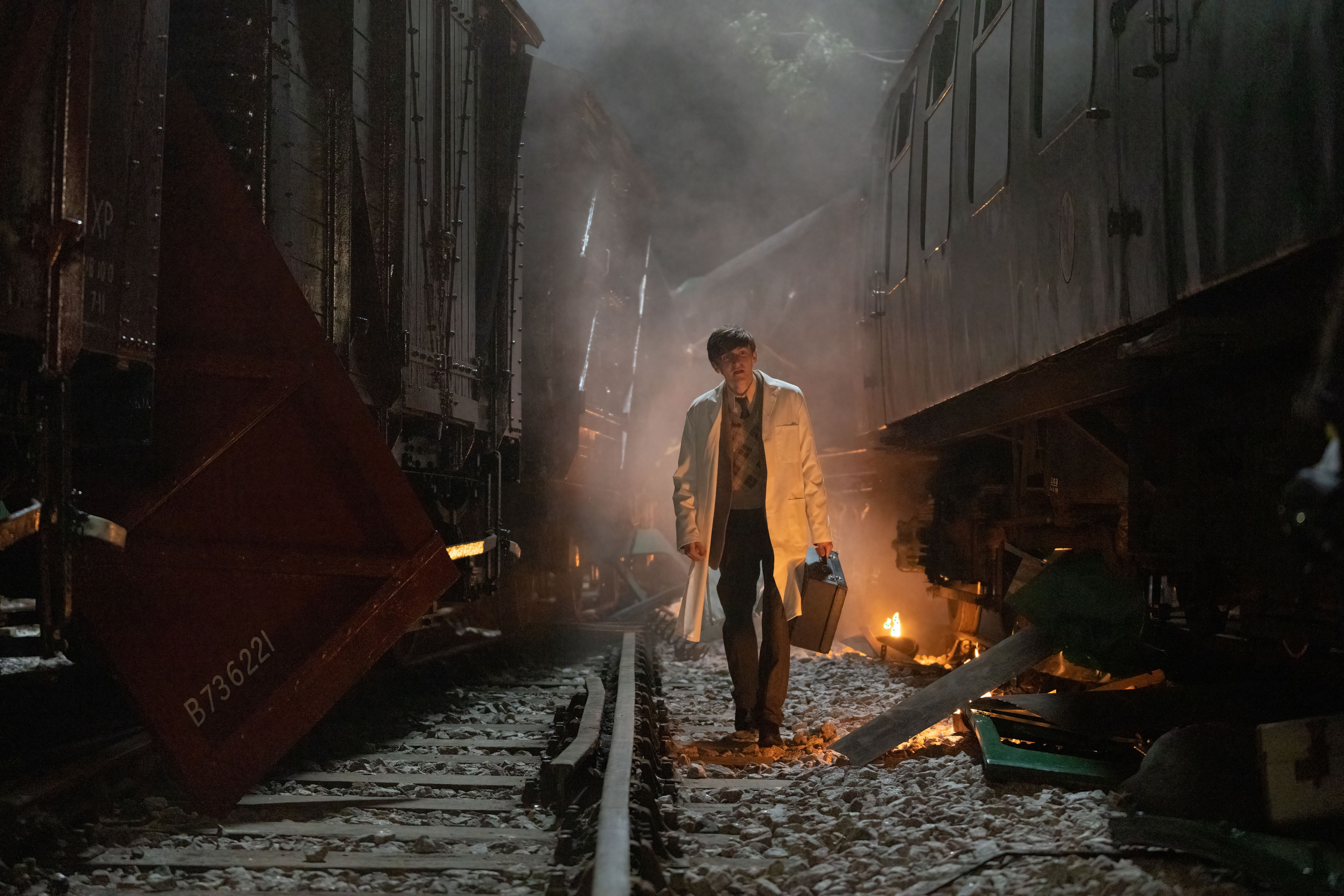 Suddenly, Sister Julienne crumples - her chest and arm are in excruciating pain, and her lips are turning blue. Patrick instructs Tim to take her pulse and give her an aspirin for a likely heart attack. Both victims are carried out of the train on stretchers and whisked off to hospital.
Another person who heeds the plea for assistance is Nurse Crane. Summoned home early from her holiday by Miss Higgins, Phyllis surprises everyone (especially the male lodgers) with an early morning call to rise and shine and clean up the chaos left strewn about Nonnatus House. She also has a plan of action to move operations to Dr. Turner's surgery until the institute can be deemed safe for occupation.
We learn that Dr. Turner thankfully hasn't sustained a skull fracture at the hospital though his broken wrist will mean he'll be out of commission for a while. On the plus side, he has conveniently "forgotten" the falling out he and Tim had just a few days before. Young Mr. Turner is visibly relieved.
Sister Julienne is tested for heart-related complications and tries to prepare herself for the life of an invalid. However, the pain she experienced on the train was due to her broken ribs and shock. Her heart is a-okay. This is a great relief to the sisters in her charge, who feared Nonnatus House would sink without their intrepid leader. Did we really ever think that we would be deprived of a happy ending for either of these original CTM characters?
As for Carole and Mrs. Corbett, they have challenges ahead. Dorothy Carnie's family was pleased to have Carole's child join their dear mother in her casket. Not only that, but they seem to have invited her and baby Dean into their big, supportive family circle. Let's just hope the teenager's resolve to put her son first holds.
Edina Corbett, too must endure a great loss. Miss Higgins has a contact in the coroner's office who unofficially confirmed that Lionel Corbett suffered from a seizure-inducing brain tumor. The train wreck was not caused by negligence on his part. But nothing can change the fact that she and her children, Bobbi and Benedict, must start anew without their beloved husband and father.
Once again, we can rest easy knowing that Poplar will recover. Our friends at Nonnatus House will continue to serve the community to the best of their ability. Thank you for watching this season of Call the Midwife and checking in on the recaps. I look forward to next year and the adventures to come!
---
By
for on May 8th, 2022
More to Love from Telly Visions