By
for on April 3rd, 2022
'Call the Midwife' Recap: Season 11 Episode 3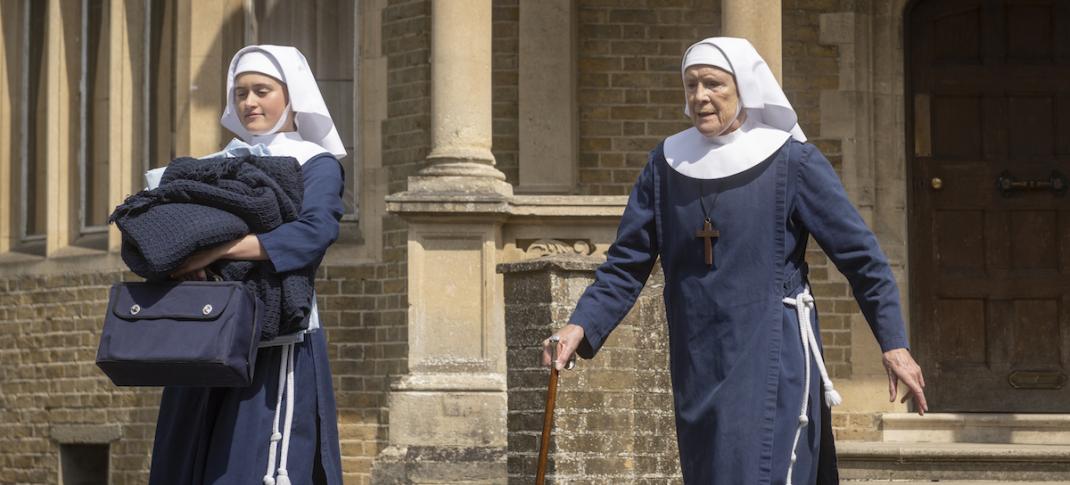 Another Sunday, another visit to Poplar with Call the Midwife! You'll recall last time our intrepid midwives mobilized against a scabies outbreak and took in a badly shaken Miss Higgins after her home was burgled. An overwhelmed single mother and a heartbroken young couple were also recipients of the healing support of the Nonnatus team. You can refresh your memory here.
This week we learn that the area is experiencing more visible homelessness and the related issue of "meths drinkers". People who drink methylated spirits are so addicted, they consume cheap ethanol despite the severe damage it does to their bodies. Dr. Turner explains that they give off an offensive smell because the raw alcohol rots their flesh from the inside out. Yikes!
Due to increased demolition of condemned buildings in the area, these displaced folks are forced to camp out in the open and are evidently using doorsteps as toilets. Residents are complaining rather strongly to Councilwoman Buckle. Her plan is to present this issue to members of the House of Commons as part of a delegation she's been invited to join.
We come face-to-face with this problem through Bernard (Phil Cornwell), an afflicted and basically innocuous fellow who is befriended by Nurse Corrigan. The son of an Irish woman, he takes a particular shine to Nancy when he detects her accent. Noticing how he struggles to get around, she brings him a walking stick and offers to dress his foot.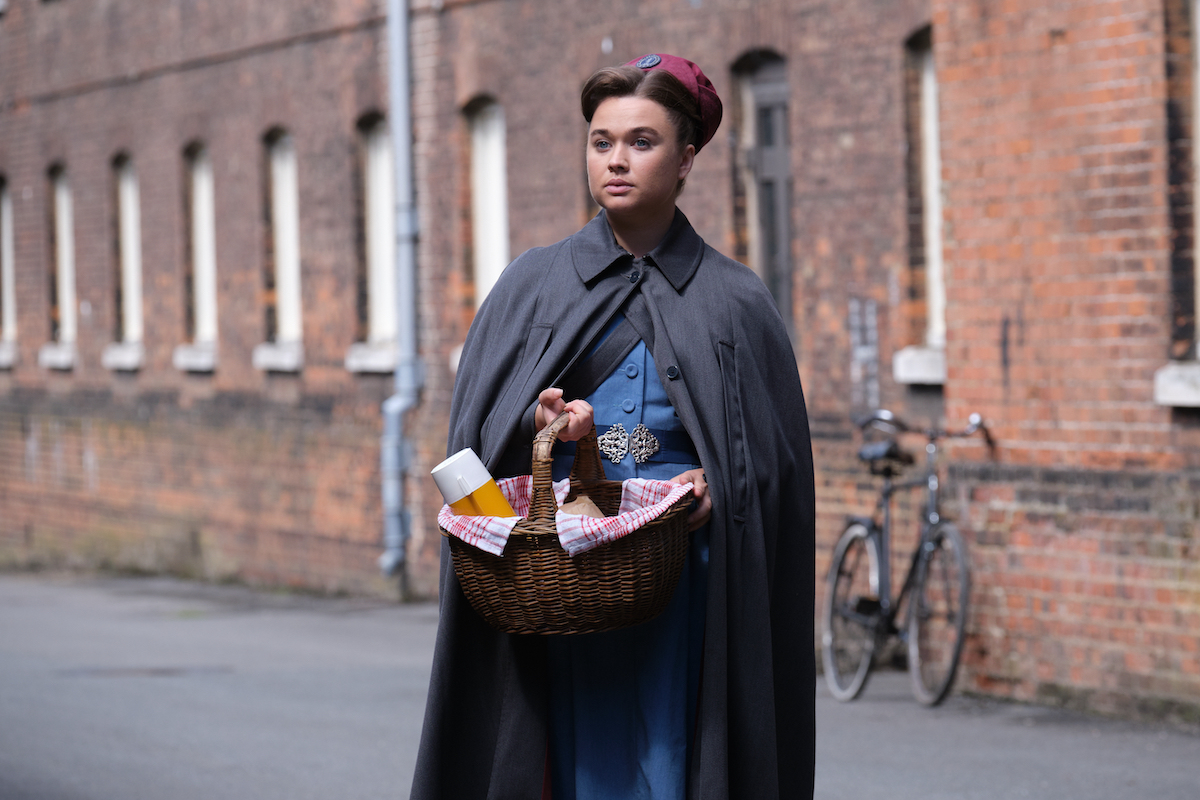 Though he declines her offer at first, Bernard later shows up at the surgery asking for Nurse Corrigan. He departs when he finds she's not there, but later that evening, Nancy ventures into the meths drinkers' territory (accompanied by Dr. Turner and Fred Buckle, of course) in search of her new friend. When the trio locates Bernard, he agrees to let Nancy take a look at this foot and what she finds is alarming. Gangrene has progressed so badly, that his foot comes off in her hands. The silver lining is that he didn't feel a thing. (In all my years of watching CTM, I can't remember any medical situation as horrifying as this!)
An amputation follows, and sadly pneumonia sets in. Nancy visits Bernard in the hospital where he tells her about his past; how the pain of losing his mother to suicide as a young man started him on the road to alcoholism. Later the young nurse visits Bernard on his deathbed. She's brought him a small bouquet of buttercups and gently speaks to him as if she is his mother. Following the advice of Sister Frances, Nancy is learning the skills needed to give her patients comfort and love.
Meanwhile, Mrs. Buckle is disappointed by the proposed solution to the meths drinkers' situation. Her colleagues support more police powers to arrest and disperse vagrants, i.e., moving them on rather than fixing the problem. Violet vows to get council support for alcohol addiction hostels. It will take time, but Poplar will continue to look after its own.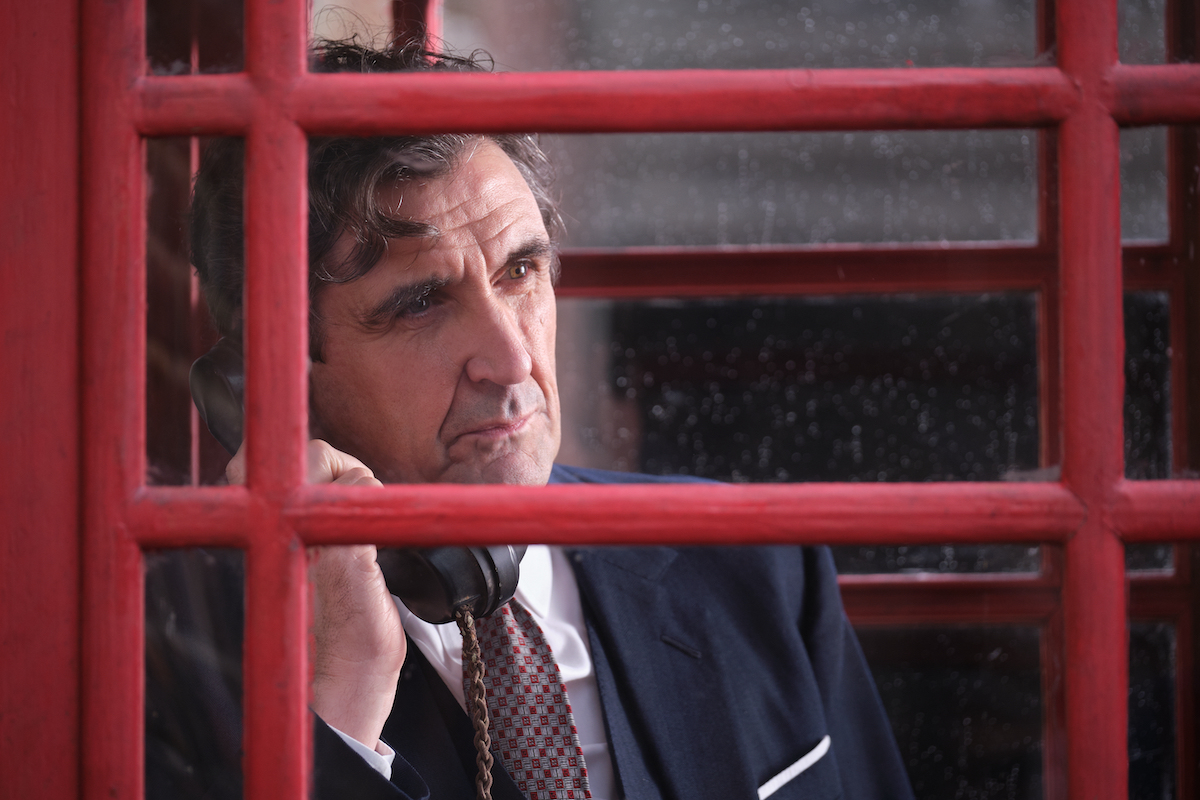 Our other story involves aspiring singer, Julie Haig (Chicago Johnson). Her mother Thelma (Nicola Stephenson) proudly tells Nurse Crane about Julie's blossoming career and her plans to record a single. However, we witness the young woman take a funny wobble on-stage. Turns out Julie is pregnant and has been hiding the fact from most everyone, including her manager Mo (Daniel Ben Zenou).
The secret is soon out when Mo insists on accompanying his client to the surgery for a "sore throat". Not only does he discover Julie is in her third trimester of pregnancy, but she has a UTI that needs to be treated at the maternity home as well. This throws a big wrench in their plans for a TV audition as well as her recording contract since marketing an unwed mother is near impossible. Mo suggests that getting Julie down the aisle could fix her respectability problems.
Mrs. Haig makes a long-distance call to the father of Julie's baby, an Army infantryman stationed in Germany. Jeff Lily (Joe McNamara) comes home immediately and is more than willing to marry Julie. He even has a ring. Unfortunately, he left his unit without permission, so time is of the essence.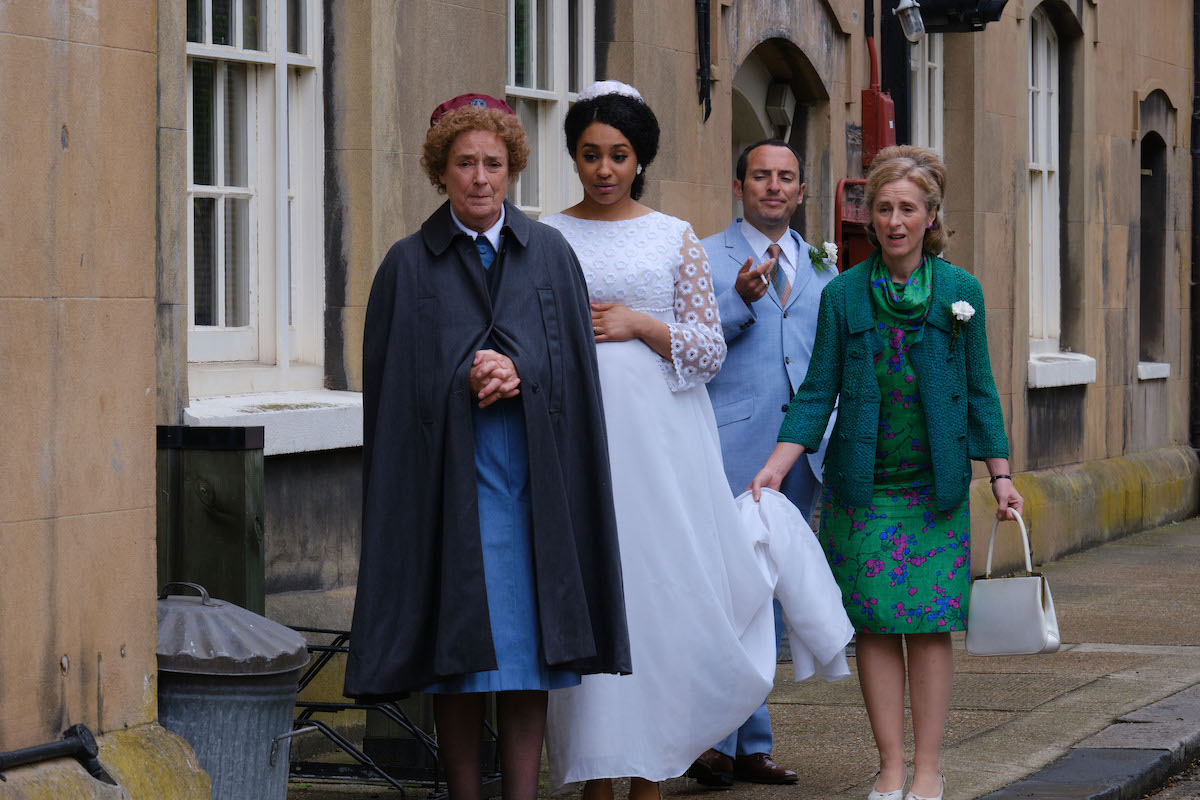 The couple goes off to the registry office where Julie goes into labor. As soon as the "I Do's" are complete, they return to the maternity home and Julie gives birth to a baby girl. It quickly becomes apparent that the infant isn't well and may have picked up an infection from her mother.
Baby Nicola is taken to the hospital for treatment and Julie makes the decision to forgo her music career to take care of her child. Mo emphasizes that she'll never have this chance again, but Julie's priorities have clearly changed as demonstrated by ripping up her contract.
In the meantime, the baby's father and Julie's new husband is taken away in handcuffs by soldiers for going AWOL. Such a waste to be court-martialed when it turns out a quickie marriage wasn't actually required in the end…
Last but not least, we must talk about Sister Julienne and her labyrinthitis. Dr. Turner has ordered bed rest until she's deemed well enough to return to her duties and not fall over. This means she must entrust someone else to arrange the Nonnatus centenary celebration.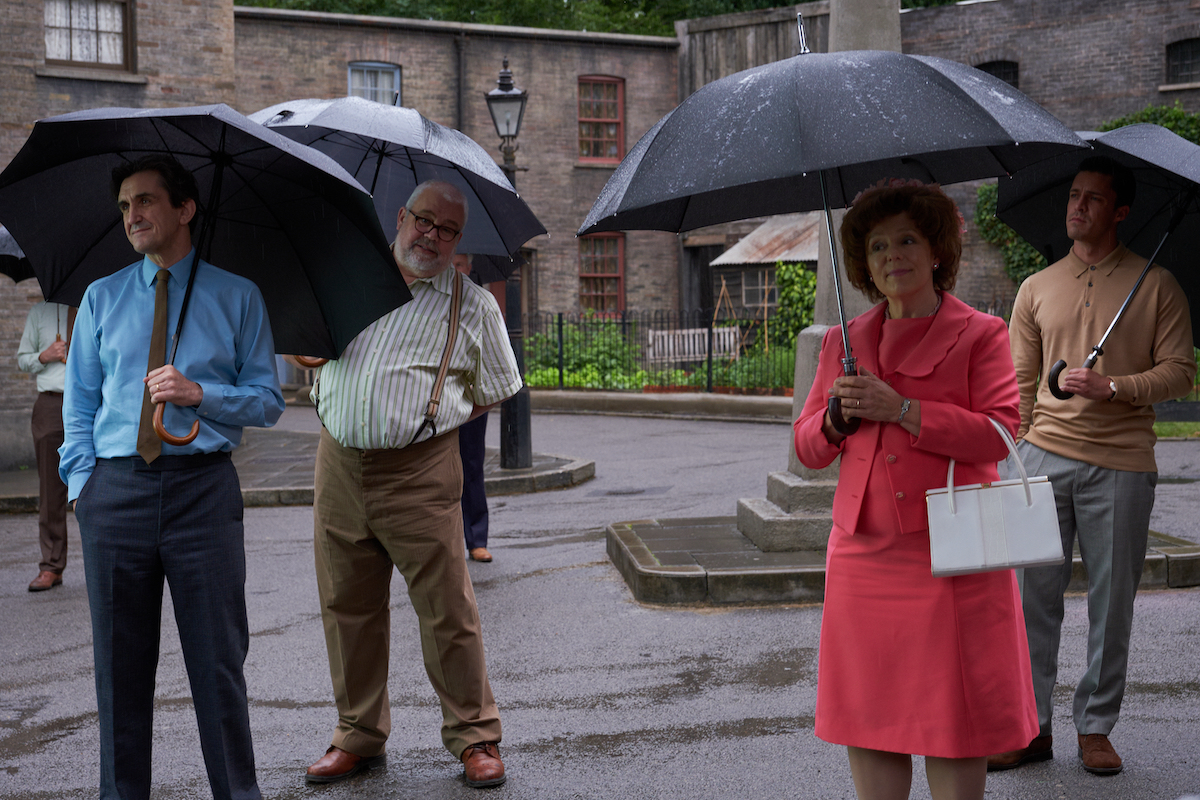 Sister Hilda is almost giddy about taking the reins – she does love to plan a shindig. Alas, Julienne feels more comfortable having Shelagh Turner organize a simple, dignified, loving, and truthful commemoration. Despite her obvious disappointment at being replaced by an ex-nun, Hilda has to be gracious and accept Sister Julienne's wishes. I get it, Shelagh is a bit of an overachiever. It's hard to compete with someone who is competent in so many areas.
On the day of the celebration, a persistent rain is falling as the residents of Nonnatus prepare for the well-wishers who will soon gather. Trixie frets about the rain, but Matthew Aylward takes the opportunity to express his very strong feelings for our Nurse Franklin. It's been a year since his wife Fiona passed away from leukemia and it's finally appropriate to properly woo her with a kiss and all the flowers she could ask for.
At the service itself, neighbors gather in a sprinkle of rain to sing a hymn and watch the Turner children release balloons. To tell the truth, I would have liked to see what Sister Hilda had in mind. What's your take on this episode? I await your thoughts in the comments below!
---
By
for on April 3rd, 2022
More to Love from Telly Visions