By
for on November 14th, 2021
'Call the Midwife' Recap: Season 10 Finale
Welcome to our final recap of Call the Midwife's tenth season. It's been an eventful seven episodes to say the least. As we've come to expect, despite their financial woes, the midwives continued to support their patients and fight for their community. They tackled social issues such as poverty, mental illness, adoption, homosexuality and abortion rights.
We met a new, spirited resident of Nonnatus House in Nancy Corrigan. We rejoiced in the engagement of Nurse Anderson and Cyril and suffered with young widower, Matthew Aylward as he navigated single fatherhood with the help of Nurse Franklin. And though it makes me shake my head to think how quickly time flies, young Timothy Turner is off to medical school! If you care to look back, all the episode recaps from this season can be found here.
So without further ado, let's get down to what happened this week:
Blanche Dellow (Madeleine Worrall) has two grown daughters and two teenage girls at home. When a surprise pregnancy occurs, Blanche agrees to give this baby to her younger sister Sylvia Potts (Charlotte Hamblin) who has been unable to conceive. Everything's just dandy, until the birth when Nurse Crane recognizes the tell-tale signs of Down's Syndrome in the infant boy.
Sylvia didn't bargain for a child with special needs, but Blanche sees only a beautiful, helpless baby who she has already fallen in love with. She's determined to bring her child home and her husband Walter (Michael Begley) isn't about to go against her wishes. But he has reservations about how difficult caring for Baby Robert will be. Fred has a touching heart-to-heart with the new father to ease his concerns. One thing we can be sure of, the Buckle family will be there to support the Dellows and their new son.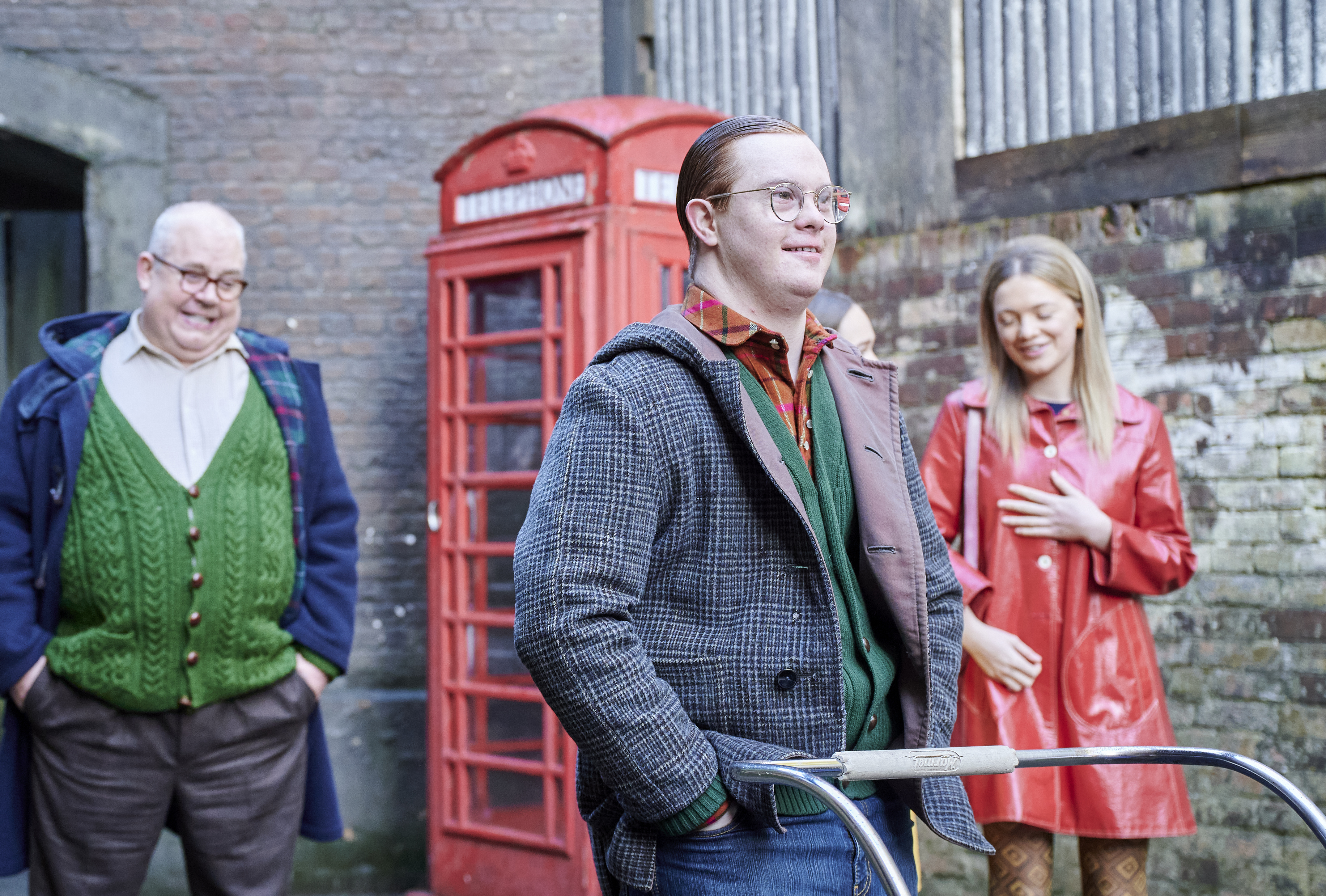 Another birth this week takes place in a flat in the Lisbon Buildings, known for some of the most horrid conditions we've seen thus far. Rampant damp, cockroaches and broken windowpanes are just a few of the problems the residents had to contend with. (Don't mention the bedbugs to Trixie. They cost her an entire wardrobe!)
When Sister Frances finds a rat in the newborn's crib, she basically freaks out! She beats the rat to death and, in a fury not becoming to a nun, drops the dead rodent on Violet Buckle's counter, in full view of a customer.
The shocked and angered Councilwoman does follow through on the housing complaint by scheduling a face-to-face meeting with the negligent owners. Okay, raise your hand if you were surprised to see a shamefaced Matthew Aylward show up at Lisbon Buildings. (I was at first, but then I thought maybe I should have seen that twist coming?)
Once her utter surprise wears off, Trixie isn't about to hold back what she thinks of his inadequate response to their consultation. It's obvious Aylward had never stepped foot in this particular property until today, but ignorance does nothing to excuse him.
When emotions calm down, Matthew explains that his family has been in the wrong for a century and he intends on making things right for the tenants. In addition, after Trixie finally reads him the letter that Fiona wrote on her deathbed, Matthew makes the decision to personally donate £1000 a year to Nonnatus House in memory of his late wife.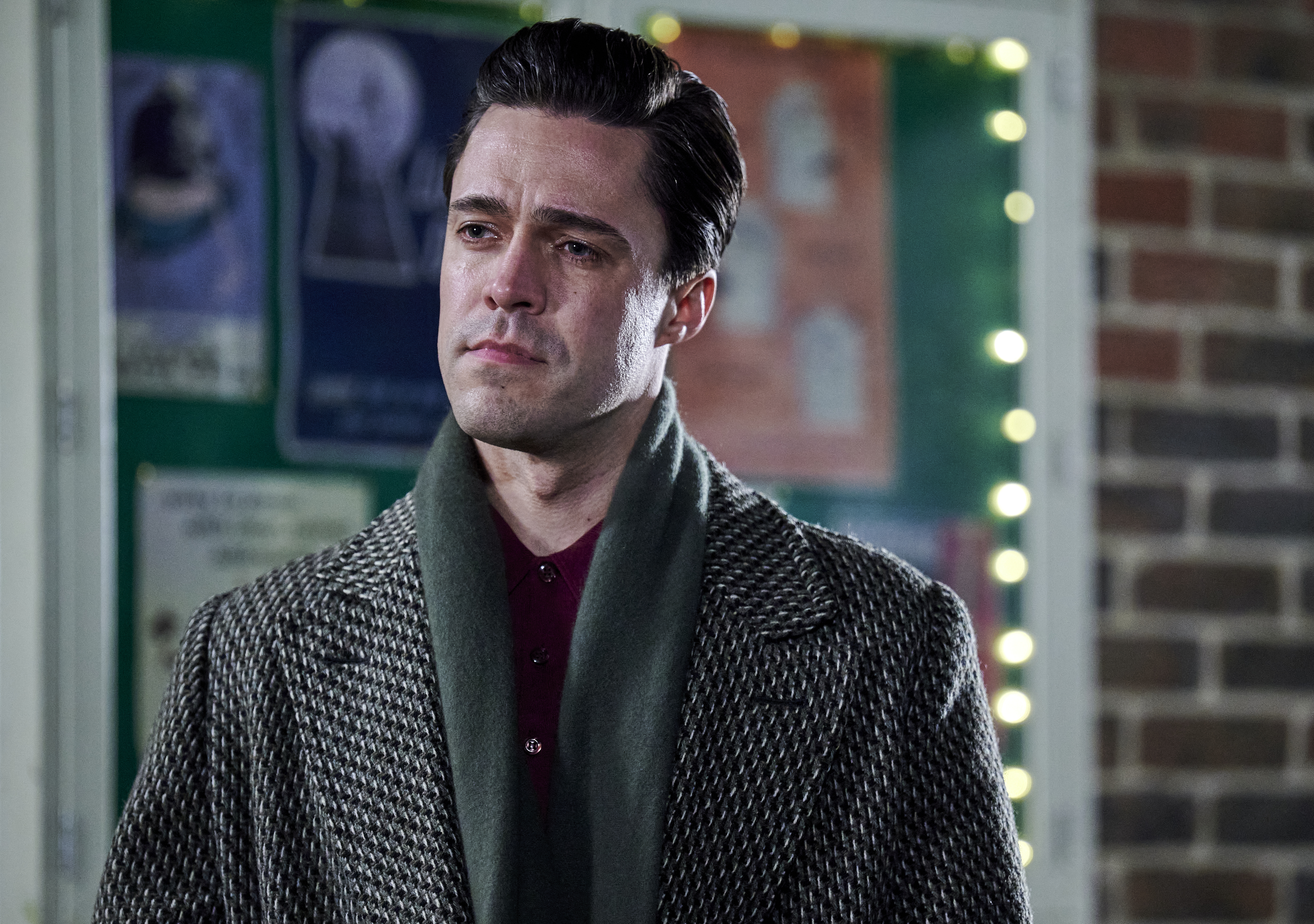 And in the continuing story of pupil midwife Nancy Corrigan, it appears that now her secret is out, she's been emboldened to assert her parental privileges. She goes to Fatima Lodge to see her daughter without an appointment and finds that little Colette has substantial bruise marks on her arms put there by one of the Sisters.
When the head nun refuses to admit the bruises are anything but childhood roughness, Nancy checks Colette out of the orphanage and into a lodging house. They quickly run out of funds and Nancy is threatened by the creepy landlord. She has no place to turn, but Nonnatus House where the staff have been worried sick over where Nancy and Colette had gone. Sister Monica Joan wisely counsels that Nancy be asked what she wants.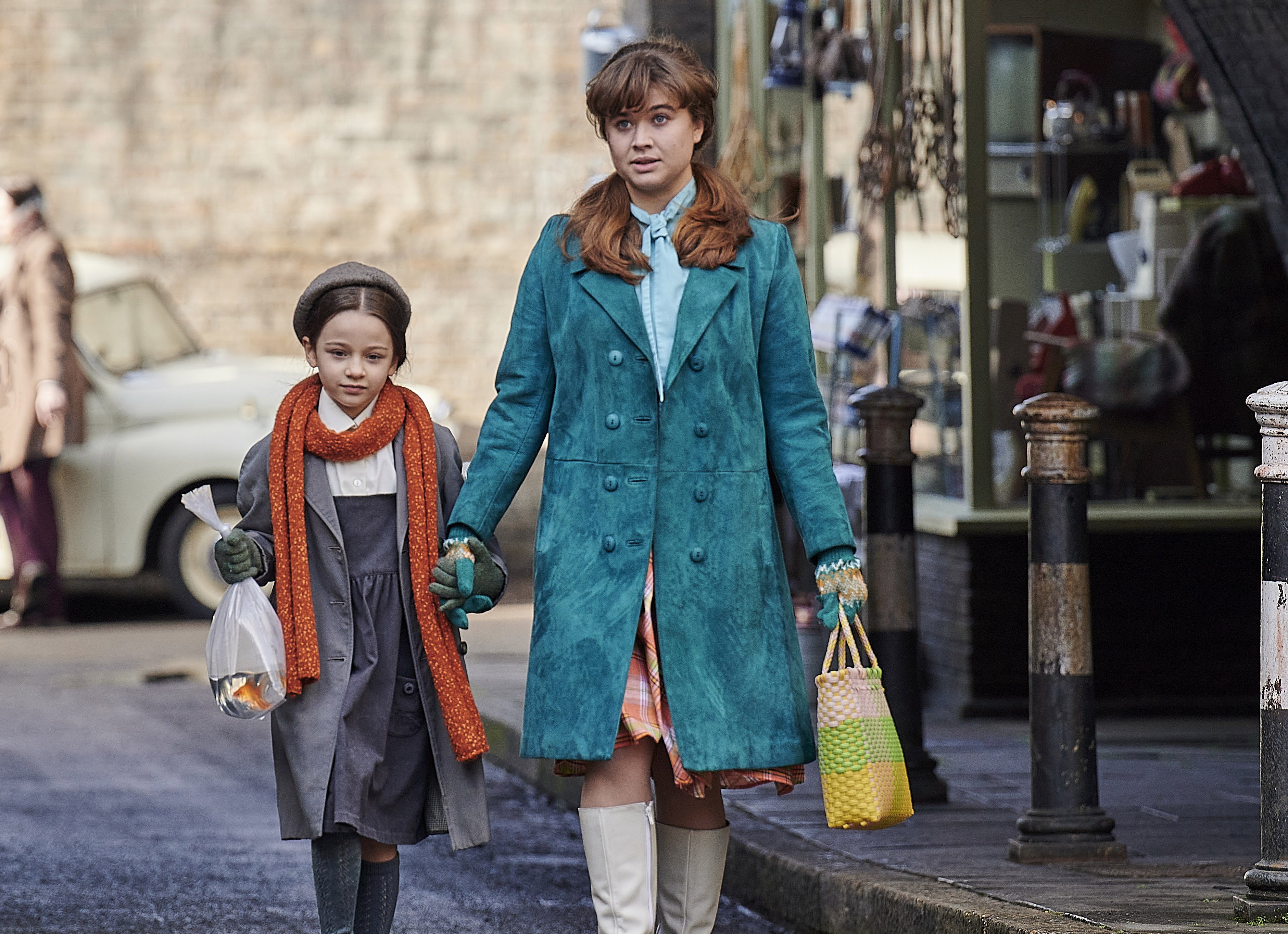 And in this case, Sisters Julienne and Hilda find a way to provide Nancy with a path to achieve her dreams. She'll finish her midwife training and continue living at Nonnatus House. The order will find her daughter a suitable local foster home and, when the time is right, Nancy can tell Colette the true state of their relationship.
Finally, it looks like we know what the major storyline of the next CTM holiday special will be. Nurse Anderson and Cyril announce that, after considering the distances their families would have to travel and the money they'd need to save, they will be getting married at Christmas in Poplar.
It should be a touching affair and yet another reason for the neighborhood to celebrate. Just like the harvest dinner at the end of the episode (with the Pearly King and Queen holding court if I'm not mistaken?)
As season ten comes to a close, what are your first impressions of the finale and the series as a whole? Were there any stories that stood out for you particularly or a character that you connected with most? In my opinion, Sister Frances grew greatly in her confidence and continued to show abundant compassion. Let's talk it out in the comments and I'll see you again next month for the wedding!
---
By
for on November 14th, 2021