By
for on October 17th, 2021
'Call the Midwife' Recap: Season 10 Episode 3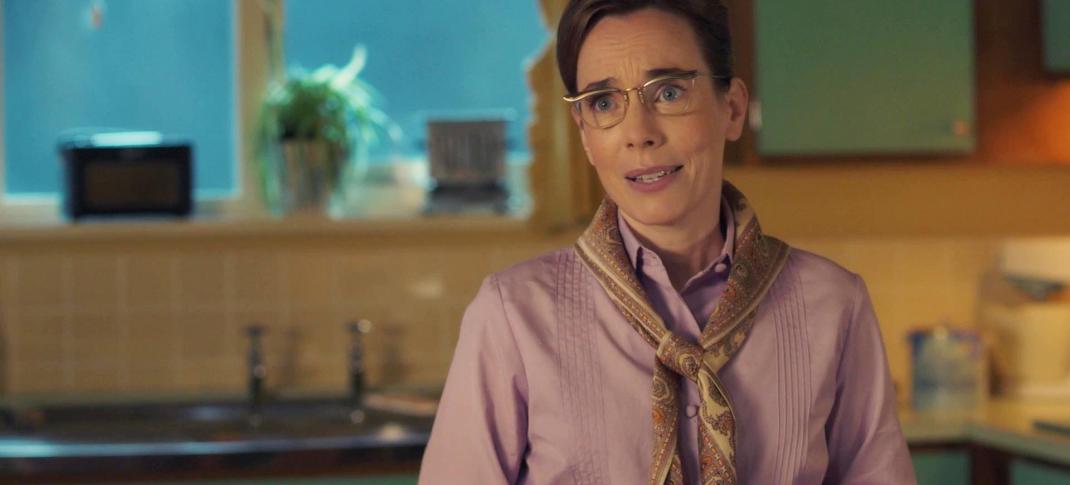 This week our return to Poplar finds Sister Julienne still desperate for a solution to the Nonnatus money woes and Sister Monica Joan not yet emerging from her metaphysical conundrum despite the well-meaning but unwanted assistance from a visiting vicar.
As we've come to expect, Call the Midwife offers insight into medicine as it was practiced at the time, in this case, the mid-1960's. Both of our patient storylines this time involve women with conditions that, while not new, are beginning to be looked at in a different way.
First off, we meet Louise Wrigley (Jenny Walser), a distraught young woman who shows up at the clinic, insisting she must be pregnant. Tests and a physical exam are conclusive she is not with child, but her complaints of debilitating stomach pains, blood in her urine, and vomit make her case a puzzling one. After being discharged from St. Cuthbert's with no suspected kidney infection, Louise latches on to the calm and sympathetic Sister Hilda and Dr. Turner for help.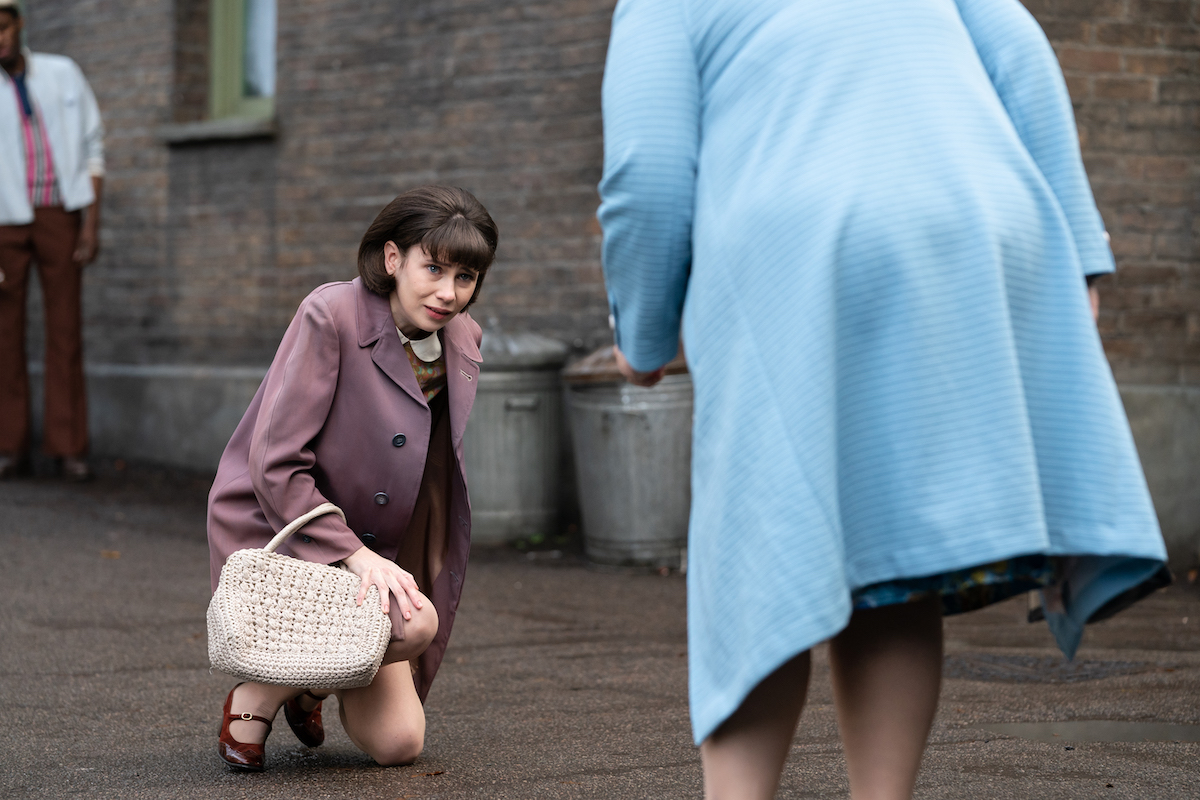 On a visit to Miss Wrigley's flat, the sister spots a bloody razor blade in the bathroom which prompts her to check the blood flecks in the vomit bowl. Hilda suddenly puts two and two together- this lonely woman is deliberately producing symptoms of illness in herself.  Though it is not identified by the name we're familiar with today, Louise likely suffers from Munchausen Syndrome.
Dr. Turner tactfully attempts to refer Louise to a psychiatrist, but she is alarmed and offended by the suggestion she is mentally ill. As her condition escalates to a suicide attempt, Sister Hilda is able to get Louise to talk about the trauma of her childhood and her craving for care and attention. At this point, however, Dr. Turner has no alternative but to certify his patient and have her admitted to a mental hospital.
Our second patient this week is Patricia Williams (Sandra Marvin), a mother of two who is over the moon to be welcoming a long-awaited third child to her family. Mrs. Williams makes light of concerns expressed by the midwives about her rapid weight gain and the potential complications of delivering such a large baby. Her first two babies weighed over nine pounds and she is adamant that this one will be born healthy and at home.
Nurse Anderson is not convinced that this experienced mother's confidence is well-founded. After another of Patricia's urine samples turns up traces of glucose and she shows signs of excessive thirst, Lucille takes it upon herself to research the situation. She brings a study to Shelagh Turner's attention, apparently the first to identify the now-familiar condition we know as gestational diabetes.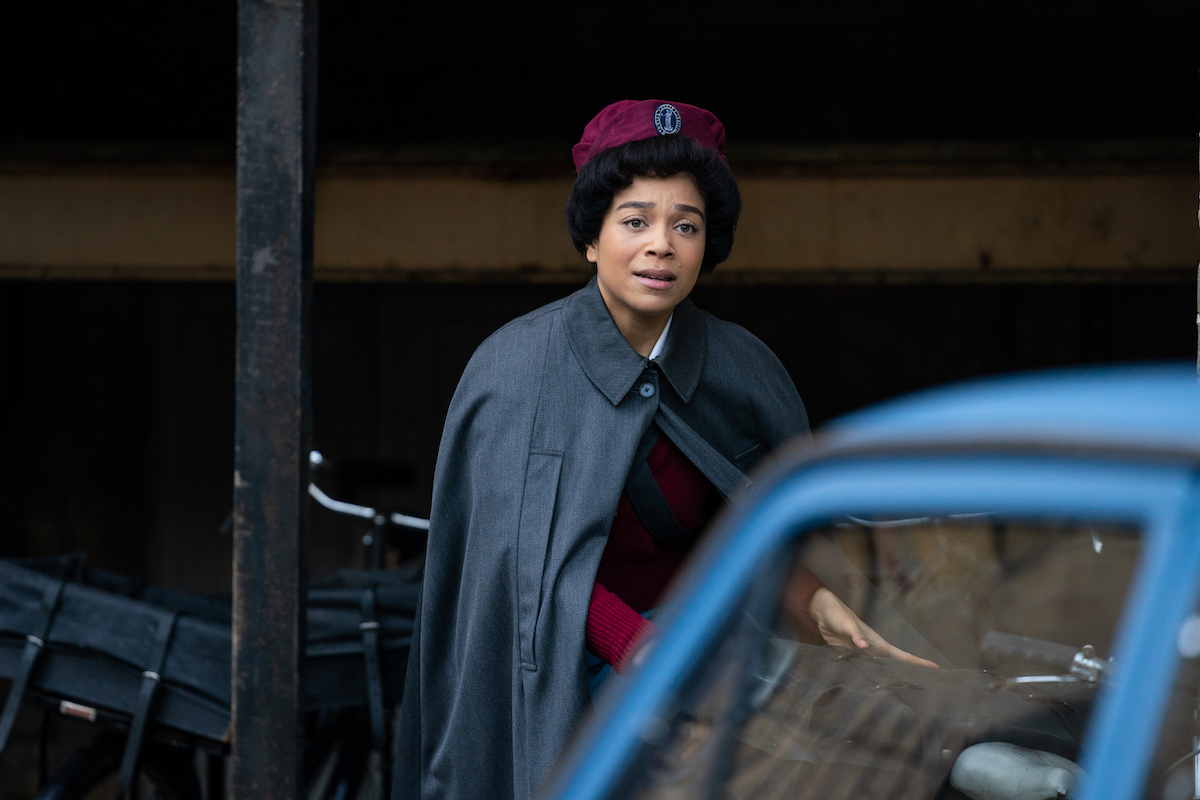 Dr. Turner refers Mrs. Williams for a glucose tolerance test. Unfortunately, the consultant she meets with afterward is rude, dismissive, and, in this case, wrong about her condition, telling her she just needs to stop eating so much. (Is Patrick really the only physician in the East End who possesses humility and a decent bedside manner?)  A humiliated Patricia hotfoots it from the hospital, more resolved than ever to have a home birth.
Predictably it transpires that Mrs. Williams can't deliver the baby vaginally and is rushed to hospital for an emergency caesarean. At 13 ½ pounds, she was basically carrying a small toddler! And her disappointment and frustration don't end with the birth. Patricia's inability to feed and otherwise bond with her newborn son has diminished the high expectations she had for this otherwise joyful event.  
When she finally learns that the cause of her condition wasn't uncontrolled gluttony and that she and the baby should be perfectly healthy, Patricia's relief is unmistakable, but regret remains. Lucille assures her that things may not have gone quite the way she wanted but it doesn't make what she has any less precious.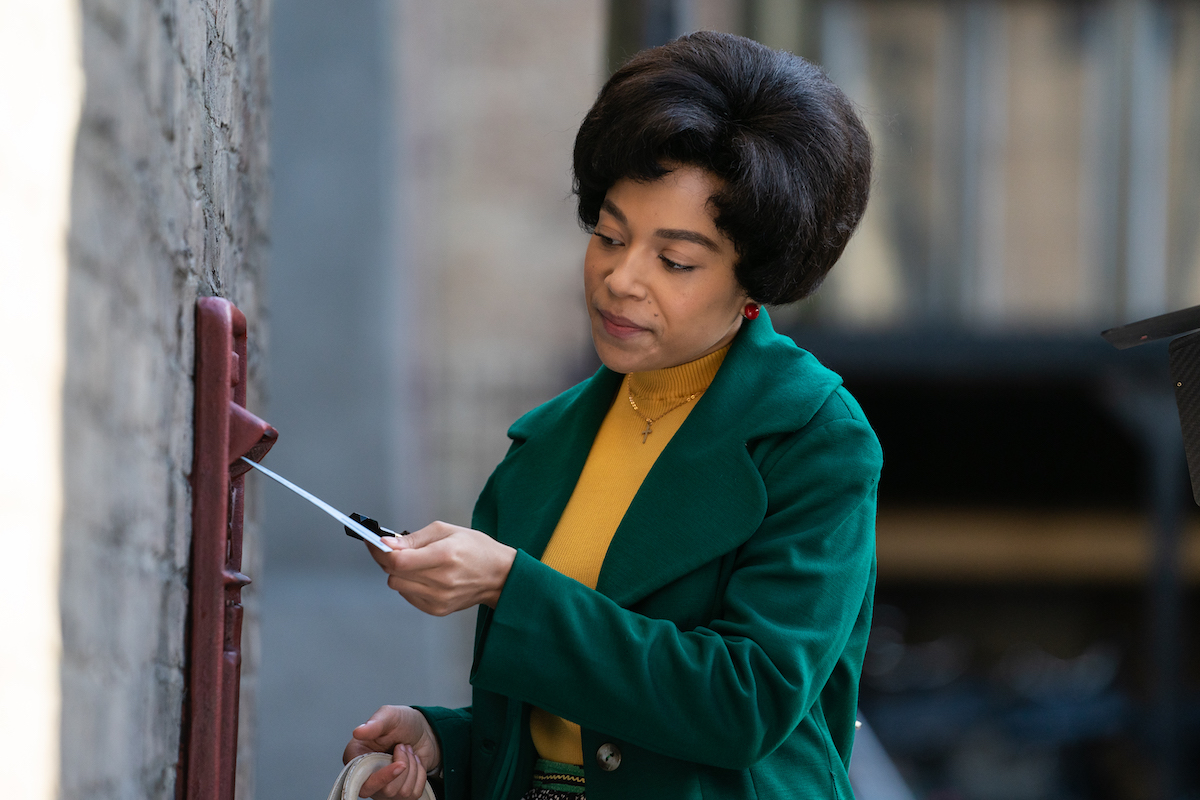 In the romance department, Lucille and Cyril's slow and steady courtship finally seems to be shifting into a higher gear. Writing letters to one another's families is quite a serious step for this pair!  Young Mr. Robinson's attempts to organize a surprise picnic at the beach for his lady love are so sweet. And how can you not smile when the Buckles get involved in the planning? Despite being foiled by Sister Frances's dental emergencies, the floor picnic at Cyril's place is just as memorable as a trip to the seaside.
And just when all hope of survival seemed extinguished, how about Shelagh's brilliant plan to save Nonnatus House! After investigating the midwife training program at St. Cuthbert's from the inside by standing in as the pupil tutor, she devises a scheme by which the order could offer pupil midwives a place to complete the second half of their training. Between the funding available from the NHS and the ability to charge trainees for room and board, there appears to be a light at the end of the tunnel, not just for the nuns and midwives of Nonnatus but for the Turner's maternity home as well. Sister Julienne looked like a very large, ledger-shaped weight had lifted from her shoulders.
So what did you think of this installment? Any tears this week? My favorite bit was probably the reappearance of the Nurse Crane-Miss Higgins alliance. Please share your thoughts in the comments!
---
By
for on October 17th, 2021