By
for on August 17th, 2021
'Call The Midwife' Celebrates Ten Years On The Air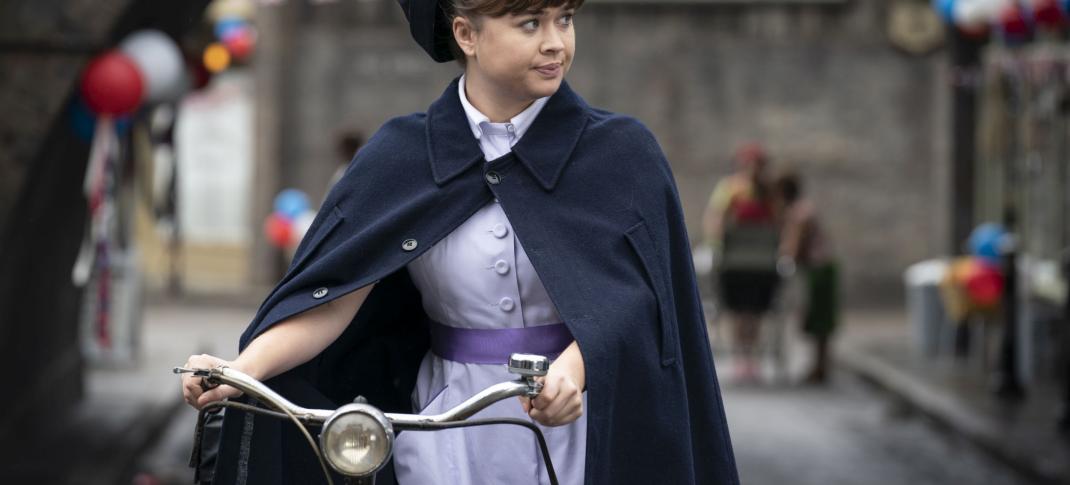 The pandemic may have upended filming on Call The Midwife in 2020, but the tenth anniversary season will still arrive in 2021 with much fanfare. The BBC aired the new season in the spring, complete with a tenth anniversary special, Call the Midwife: Special Delivery, directly following. Now the tenth season will arrive in October on PBS. The show has undergone massive changes since its premiere in 2012 when it began as a direct adaptation of Jennifer Worth's memoir Call the Midwife: A True Story of the East End in the 1950s, starring Jessica Raine as Nurse Jenny. Since then, the cast has turned over, and Jenny Agutter, Judy Parfitt, Helen George, Laura Main, Cliff Parisi, and Stephen McGann have become the central ensemble.
Agutter and McGann were part of the Television Critics Association 2021 Summer Tour panel dedicated to Call the Midwife, along with Season 8 addition Ella Bruccoleri and newcomer Megan Cusack, for whom Season 10 will be her first year. Of the ones who had been with the show since the beginning, all agreed with creator Heidi Thomas that no one ever expected Call The Midwife to take off the way it did. Thomas admitted she never even considered a second season would result when the BBC greenlit the original run of episodes. Agutter agreed: "It wasn't that because it wasn't wonderful that it wouldn't go on; I just didn't see the kind of reaction it would have."
McGann chalked it up to the show's attitude. "We were never a big show in our heads like we thought it was all going to take the world by storm. I think some of the spirit, the modesty of that, comes through to the gentleness and the compassion of the program."
Thomas credited the outpouring from fans of the first season, especially those who were moved to write to her: "a lot of people were writing to me with their own stories of childbirth, nursing, midwifery, life in poverty in the East End. So it began almost a second life at that point, with the first series having been very reverential towards these wonderful memoirs." She also said the show captures so many viewers because, despite it being technically a show about midwives, it's far more about a diverse array of lives in the East End. After all, as the consultant midwife, Terri Coates, told her: "There are only so many ways a baby can come out of a woman's body." 
"I think that's one of our secret weapons is — in terms specifically of longevity, and I think also story texture and emotional content, is our midwives are also district nurses," said Thomas. "We are present at life's commencement and the end. So we do stories about birth, death, and in between... Although I think our spirit is female, because our central cast are largely female nurturers with, obviously, Dr. Turner being very much a part of that, we are not solely female-centric in the stories we tell. I think it looks that way because people — if you have more than 50 percent women in something, it looks like 90 percent."
Thomas also pointed out "midwife" actually means "with woman." "Therefore, you can have male midwives, although we won't be doing that until about Series 19, I reckon." (She's not kidding, men were banned from practicing midwifery until the passing of the Sex Discrimination Act 1975. Season 10 is set in 1966, so, should the show go that long, 1975 would indeed be Season 19.)
But one thing the cast all agreed is that it's not just the audience who cries at watching the show. They all do, from Agutter, who was already a working child actress when the show is currently set, to Cusack, who, when asked if she watched the show before being cast, said, "her grandma used to watch it." Agutter said she cries when reading the scripts, while Thomas admits she cries in the editing suite. Bruccoleri and Cusack both agreed they cried for their own characters and for the others on screen. As for McGann, he promised we would all cry watching the tenth anniversary special as hard as we might any episode.
Call The Midwife Season 10 will premiere on most PBS stations on Sunday, Oct. 3, 2021, at 8 p.m. ET. As always, check your local listings. Call The Midwife Season 1-8 are on Netflix; Season 9 is streaming on PBS Passport. As for Call the Midwife: Special Delivery, U.S. fans are still waiting for a confirmed airdate, but it is expected to arrive at the conclusion of Season 10.
---
By
for on August 17th, 2021