By
for on October 3rd, 2011
Britwatch: Benedict Cumberbatch in Parade's End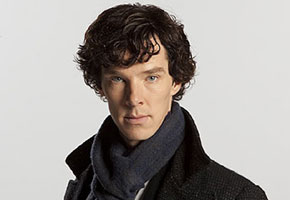 Can't get enough British period drama? Did Sherlock turn you into a Benedict Cumberbatch junkie? Then this news will make your day.
The BBC recently announced a new adaptation of Ford Madox Ford's Parade's End, originally a series of four novels set in roughly the same time period as Downton Abbey. It's being written by Sir Tom Stoppard, the acclaimed British playwright known for such classics as Arcadia and Rosencrantz and Guildenstern Are Dead. The series will be directed by BAFTA-winning Susanna White.  It's being made in partnership with HBO, and is slated to air sometime next year.
Cumberbatch will star as English aristocrat Christopher Tietjens, along with some other impressive folks you may have heard of, including Rupert Everett, Anna Skellern, Miranda Richardson, and The Thick of It's Roger Allam.
---
By
for on October 3rd, 2011