By
for on December 23rd, 2014
British Reality Hit 'The Great British Bake Off' Comes to PBS This Winter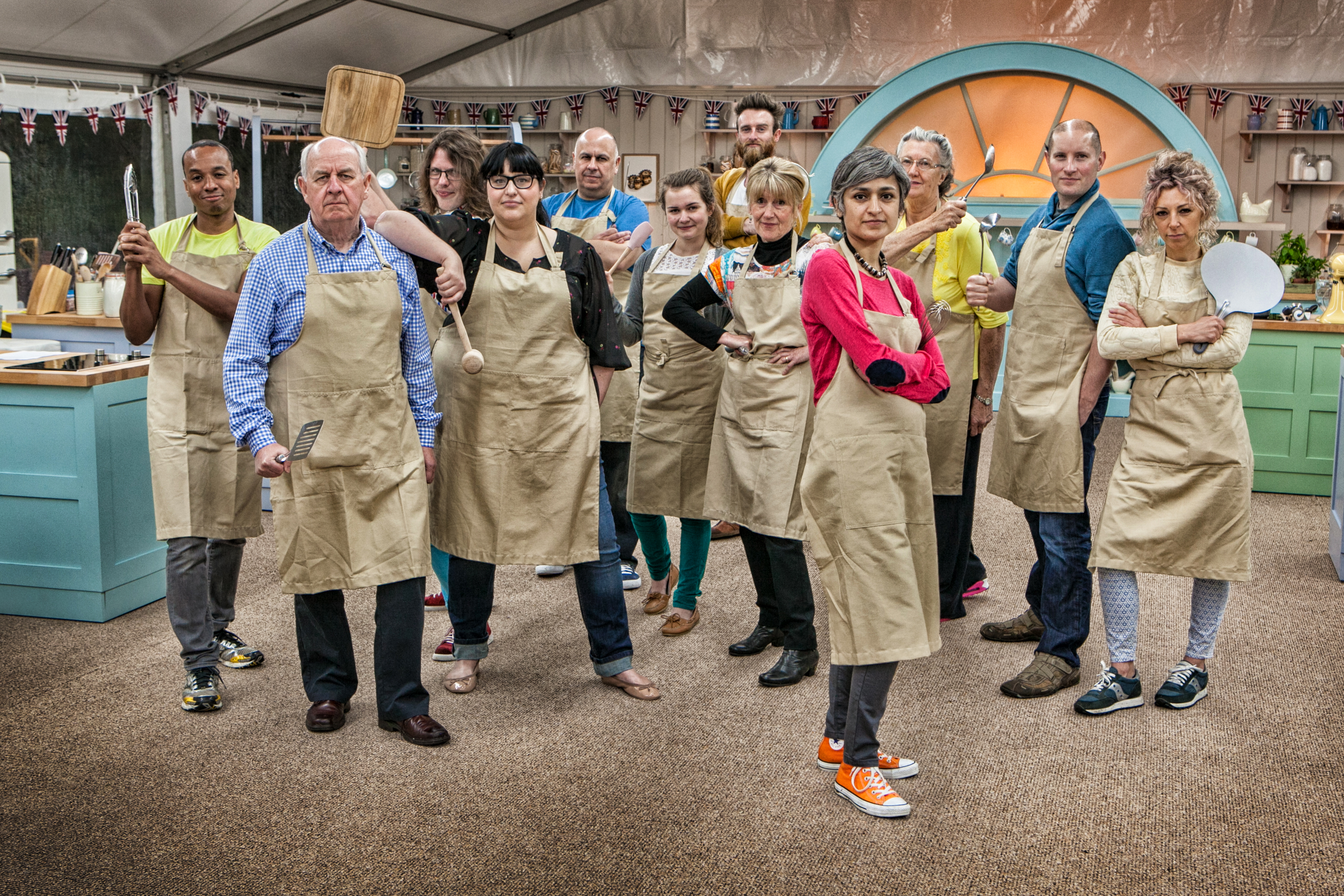 The Great British Bake Off – the most watched show of the year in the UK and one of the most successful cooking competitions of all time – is finally coming to America this winter on PBS stations nationwide.
Re-titled The Great British Baking Show for US audiences, PBS will screen the recent fifth series of the popular baking competition, which will teach us all about "soggy bottoms", a "good wobble" and the surprise horrors hidden in the seemingly mundane task of waiting for pastry dough to rise.
So, how does this show work? Let the official press release explain: Renowned British bakers Mary Berry, the U.K.'s "doyenne of baking" and a leading cookbook writer, and Paul Hollywood, one of Britain's top artisan bakers, serve as the series' judges. Together with hosts and comic foils Sue Perkins and Mel Giedroyc, Berry and Hollywood search for the country's best amateur bakers by testing their competitors' skills on cakes, breads, pastries and desserts of all kinds, ultimately crowning a winner after 10 weeks of competition.
The Great British Baking Show features 12 passionate amateur bakers whose goal is to be the U.K.'s best. The series follows the trials and tribulations of the competitors — young and old, from diverse backgrounds across Britain — as they work to prove their baking prowess. Each week, the bakers tackle a different skill, the difficulty of which increases as the competition unfolds. PBS will present the BBC's recent fifth season of the series, which received both critical and audience acclaim for its quick pace, lively comedic tone and competitor diversity.  
The UK version of Bake Off has become the highest-rated food show ever made in Britain. Seriously, people are obsessed with it and it's become something of a cultural phenomenon across the pond. (It really is kind of addicting.)  Over 12 million Brits tuned in for the Series 5 finale last October, making that broadcast the most popular non-sports TV broadcast in the UK in over two years. (It also means that half the country's television viewership tuned in. Think about the last time something like that happened in America.)
"From Julia Child to Jacques Pepin to Martha Stewart, PBS has had a long history of presenting fun and educational cooking shows to the American viewer, and THE GREAT BRITISH BAKING SHOW continues that tradition," said Beth Hoppe, Chief Programming Executive and General Manager, General Audience Programming at PBS. "This series encourages contestants to succeed, emphasizing warmth and humor over humiliation and intimidation. We're proud to share this delicious and hilarious series with our audience."
The US premiere is set for December 28 on the national PBS schedule. However, this is definitely one of those moments where I have to tell you all, loyal readers, to definitely check your local listings because it's very likely that the local station where you live is doing something slightly different with this show.
Scheduling info for everyone: On the national schedule the Great British Baking Show is set to air Sundays at 8pm beginning December 28. Thing is, most local stations are still going to be airing end-of-year pledge programming during this time, and will likely shift that premiere around a bit. Additionally there's the looming premiere of Downton Abbey Series 5 just on the horizon on January 4, which means many stations are also doing some sort of Downton marathon or special repeat schedule around the show's return. So, yes, get excited, your local station is in all likelihood airing The Great British Baking Show. It just may not be Sundays at 8pm on their main channel.
Scheduling info for you DC locals: Here's what I know: The current plan is to air British Baking Show on Monday nights at 10pm on our main TV 26 and WETA HD channels.  But, if you're obsessed and you want to tweet along with the rest of the country or something, we're also airing it at 8pm on Sunday nights on our all-British WETA UK channel (it begins there with two back to back eps starting January 4). So, keep an eye on your TV guides, because you'll have a couple opportunities to check this show out.
Have you heard of The Great British Bakeoff (now Baking Show)? Are you curious to check it out? 
---
By
for on December 23rd, 2014