By
for on September 21st, 2020
British Actresses You Should Know: Natalie Dormer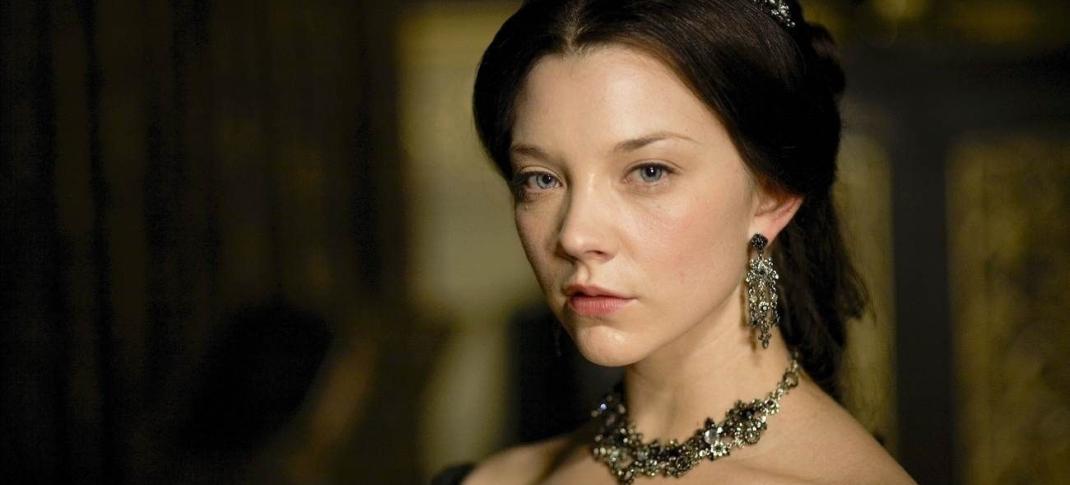 If you're a fan of British programming of any stripe – or were even just a casual Game of Thrones viewer – then you're definitely familiar with Natalie Dormer, an actress that's made quite a name for herself for playing complicated female characters from Anne Boleyn to Margaery Tyrell and beyond.
But if you just came to Dormer's work thanks to her breakout role in the HBO fantasy epic, you're missing out on quite a lot. From her turn in Showtime limited series The Tudors to the Amazon remake of Picnic at Hanging Rock and the BBC historical retelling of Lady Seymour Worsley's life, her range is both extensive and impressive.
Here are just a few of Dormer's best and most notable roles from the past few years. (Listed alphabetically, so we don't play favorites.)
Elementary
CBS's Elementary turned out to be a surprisingly inventive take on the story of Sherlock Holmes for many reasons and not just because it gender flipped the character of John Watson, turning her into a her a woman and calling her Joan instead. Jonny Lee Miller played Holmes as a brilliant mind that was never quite able to escape the chains of drug addiction, and Lucy Liu turned out to be an exceptional Watson, with established arcs of her own outside of her relationship with the great detective.
Dormer only appeared in roughly a half dozen episodes over Elementary's seven-season run, but her role is one of the series' most memorable. She plays a gender-flipped version of Holmes' greatest nemesis James Moriarty….who also turns out to be his former lover, Irene Adler. Dormer and Miller have ridiculous chemistry, and the twists of their relationship are incredibly entertaining to watch.
Game of Thrones
Most U.S. viewers are probably familiar with Dormer thanks to her role in HBO's megapopular series Game of Thrones. There she played Margaery Tyrell, the clever, ambitious politically savvy daughter of one of Westeros' wealthiest families who wants nothing so much as to be queen. In her quest for the crown, Margaery marries three different people and goes toe to toe with the villainous Cersei Lannister – all plot developments that give Dormer plenty of meaty material to work with. (Any scene that puts her opposite Lena Headey's Cersei or Dame Diana Rigg, who played Margaery's grandmother, Olenna Tyrell is gold.)
Yet, the true nuance of Dormer's performance is most obvious in her character's quieter and more thoughtful moments, from her genuine desire to feed and help the less fortunate in King's Landing, to her warm and protective friendship with Sophie Turner's Sansa Stark. Margaery is a character that's easy to both like and root for, a rare enough thing in this universe – and Dormer is a big reason why.
Penny Dreadful: City of Angels. 
While the original Penny Dreadful series was a celebration of Gothic horror that included everything from werewolves to real-life versions of famous literary characters, its sister series City of Angels is a sun-drenched historical piece. Dormer plays Magda, a shape-shifting demon who revels in chaos and is determined to prove to her sister, Santa Muerte – a holy angel of the dead – that humanity isn't worth her consideration.
Dormer plays four different roles over the course of the series' first season and steals the show from her first appearance, taking on new personas to achieve her mysterious ends. Besides Magda, she plays a battered German housewife, a mousy secretarial assistant, a runaway lesbian gangster, and attacks them all with verve. The series itself won't appeal to everyone – the wide-ranging story tackles everything from Nazis and the rise of fascism in America to the racism and persecution directed at the Chicano community during the construction of the Arroyo Seco Parkway. But Dormer's performance here is remarkable and worth your time.
Picnic at Hanging Rock. 
Dormer stars in this remake of the classic 1978 Australian film of the same name, which was reimagined as a six-part miniseries and streamed on Amazon Prime in the U.S. Picnic at Hanging Rock tells the story of a group of four schoolgirls who disappear in the Australian bush while on a group trip to the titular Hanging Rock. The search for the missing students becomes something of a meditation on girlhood, set in a lush, vibrant landscape in which Dormer's dark, spiky Hester Appleyard ominously looms large.
The question of what happened to the girls – and whether Hester is or isn't an unreliable narrator – drives much of the show, though the episodes are overlong and occasionally overstuffed with ultimately pointless side plots that don't go anywhere, Dormer's performance is fun
The Fades. 
Supernatural series The Fades only ran for a single season, but it was a wonderfully creepy and inventive drama. It follows the story of Paul, a nerdy teen who can see the spirits of the dead known as the Fades. These creatures are basically the remnants of humans who have died but who haven't been able to move on to the afterlife due to the fact that the "ascension points" on Earth are now few and far between. And they're becoming increasingly angry toward the human race – enough so that they're planning to try and end the world.
Dormer plays Sarah, a former "Angelic" – i.e. a person who can see these undead spirits – who has died and is now a Fade herself. In the grand scheme of things, her role is a fairly minor one, but it is still nevertheless integral to the story the show is telling. Her presence helps Paul not only to understand that Fades are real, but what his new abilities mean.
The Hunger Games Trilogy. 
Dormer's role in the megapopular The Hunger Games trilogy is limited to the final two-part installment subtitled Mockingjay. And her role is relatively minor – she plays Cressida, a Capitol resident and up-and-coming filmmaker who switches sides to make propaganda movies for Katniss' resistance movement. A pragmatist who takes pride in her work and believes in Katiss' efforts to bring down President Snow, she serves as a useful foil and sounding board for the Mockingjay as she struggles to process the kidnapping and torture of Peeta.
Though Dormer gets several great scenes opposite star Jennifer Lawrence, you actually may be more likely to remember her role for its dramatic hairstyle that required the actress to shave half of her head.
The Scandalous Lady W
The BBC drama The Scandalous Lady W explores the life of Lady Seymour Worsley, a woman whose very virtue was put on trial in 1782 when she dared to leave her husband and elope with his best friend. The film focuses on the very public court case brought on by her first husband, Sir Richard Worsley, which became something of a forum to debate a woman's worth and challenge the idea that a wife was merely an extension of her husband's property.
Dormer plays the titular Lady Worsley, opposite Endeavour star Shaun Evans as her husband, and The White Queen's Aneurin Barnard as her lover, George Bisset.
The real-life Lady Worsley was…let's just call it controversial. From dozens of lovers to a secret illegitimate child to a career as a semi-professional mistress, there's much more here than could ever fit in any one single film. (The BBC really should have just made this a miniseries.) But Dormer is an actress who is particularly skilled at playing scandal-ridden historical British women
The Tudors
Showtime's lavish four-season retelling of the life of King Henry VIII is a soapy romp that gets the basic facts of history incorrect. (Henry had two sisters, not one. The sister that married the King of France was named Mary, not Margaret.) But The Tudors also wildly addictive, largely because of Dormer's breakout performance as the infamous Anne Boleyn in the series' first two seasons.
She's electric opposite star Jonathan Rhys Meyers, who plays Henry as a manic hottie that never gets nearly as fat or repulsive as the real king became in real life. Her Anne is both beautiful and unusual: A self-made survivor, true, but also a smart, multi-dimensional woman before her time with real opinions about things like religion and politics. (This is especially true in the series' second season, in the episodes as the story builds to Anne's arrest and death.)
The Tudors is never quite the same following Anne's execution, and it's easy to believe that with Dormer's exit from the show, a light propelling the drama went out.
Do you have a favorite Natalie Dormer performance? Let's discuss in the comments.
---
By
for on September 21st, 2020
More to Love from Telly Visions