By
for on June 12th, 2020
British Actors You Should Know: Sean Bean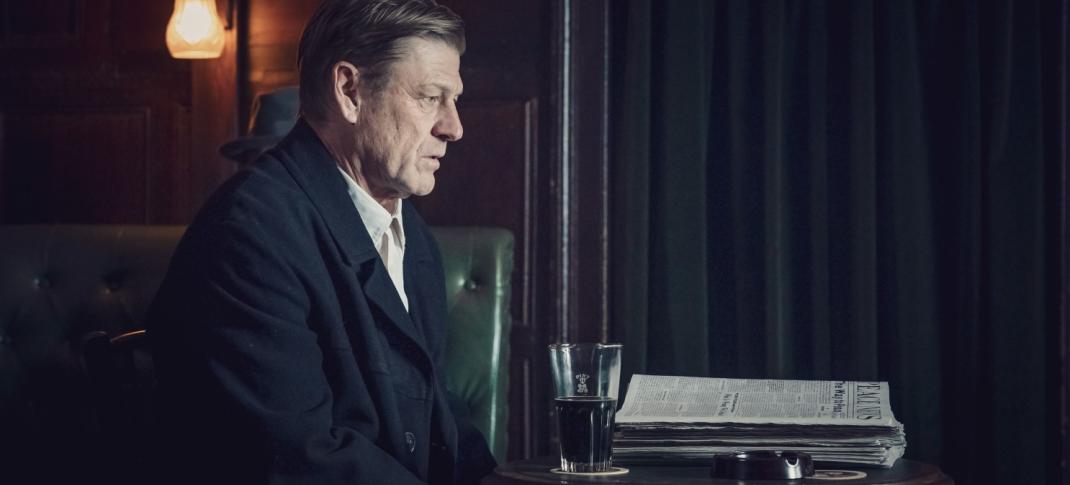 Most people have probably seen British actor Sean Bean in something. After all, even if we haven't necessarily seen Game of Thrones or the Lord of the Rings movies, we're aware that they exist. That's how outsize this particular actor's contributions to pop culture have been.
But what you may not know is just how many great roles Bean has had over the years, in everything from costume pieces and contemporary dramas to fantasy epics and historical stories.
Here are just a few of Bean's best and most notable roles from the past few years.
Accused. This British anthology series follows a variety of different characters as they await their verdict in court, and tells the story behind how they find themselves accused of a particular crime. A variety of A-list actors have taken part in this series over the years, including Christopher Eccleston, Andy Serkis, Naomie Harris and more.
Bean starred in the Season 2 premiere, "Tracie's Story," playing a bored English teacher who spends his nights as an acid-tongued transvestite named Tracie and his performance is an appealing mix of camp, vulnerability and toughness. He won the BAFTA TV award for his performance in the role.
Broken. This 2017 series follows the story of Father Michael Kerrigan, a Roman Catholic priest who oversees a large parish on the outskirts of a major northern English city. Despite suffering from his own personal struggles and trauma, Father Kerrigan does his best to guide the most vulnerable parishioners through the trials of everyday life. These include everything from a woman who refuses to report her mother's death so as to keep claiming her pension, an employee that stole hundreds of thousands of pounds from his employers, and a pair of children who lost their mother to gambling addiction.
Bean won a BAFTA for his performance, but Broken was canceled after its six-episode first season.
The Frankenstein Chronicles. This period crime drama series is a loose re-imagining of Mary Shelley's famous novel Frankenstein, in which a river police officer discovers a corpse made up of body parts from eight missing children and sets out to find the person responsible. Bean plays Inspector John Marlott, who's hired by Sir Robert Peel, an advocate for advanced medicine that has been pushing for a law that would restrict the practice to only those with a license.
Peel believes the child murders are connected to those who want to discredit surgeons, and as Marlott dives further into the case he's drawn into the messy politics of 19th century healthcare, which involves everything from wealth to religion.
Game of Thrones. Bean famously played Eddard "Ned" Stark, Lord of Winterfell and Warden of the North in the first season of the globally popular HBO series Game of Thrones. His character was the series' designated hero in promotional materials, and within the world of the show was touted for his goodness and fair judgment.
Which is why the fact that the character of Ned meets a shocking and gruesome end just eight episodes into the series basically blew audiences' minds at the time. (Let's just say it was a great time to have read the books first for once….) That sort of simply wasn't done, and the twist proved that Thrones was a whole new kind of show – one in which no one, not even the guy on all the posters, was safe.
The Lord of the Rings: The Fellowship of the Ring. For many non-PBS fans, Bean's appearance in the first installment of Peter Jackson's epic film adaptation of J.R.R. Tolkien's trilogy The Lord of the Rings was probably their first exposure to the actor. (Insert your "one does not simply walk into Mordor" memes here.)
Bean played Boromir, the heir of Gondor, and a member of the Fellowship of the Ring. Desperate to save his kingdom and his people, he betrays his companions and tries to take the One Ring from Frodo. He is ultimately redeemed by giving his life to save him and his fellow hobbits from orcs. Bean only appears in the first film of the trilogy (as Boromir is killed at the end of it), but his performance is a memorable one – full of passion and pain by turns.
 
Medici: Masters of Florence. Technically, Medici is several different, albeit connected dramas that exist under the same umbrella. Bean stars in Medici: The Magnificent, which comprises the second and third seasons of the series, and takes place twenty years after the first installment. It follows the story of Lorenzo de' Medici, grandson of Cosimo, who was the focus of the show's first outing.
Bean appears in the second season as Jacopo de Pazzi, whose family was involved in the infamous Pazzi conspiracy that resulted in an attempt on Lorenzo's life. (And the murder of his brother Giuliano.) Given that he's an actor who so consistently plays good, honorable men, it's pretty fun to watch Bean get to indulge his villainous side here.
Troy. The 2004 movie Troy is an almost perfect example of the big, sweeping action films that were popular in the early 2000s. There are massive battle sequences, a truly ridiculous amount of CGI, and an A-list assortment of really attractive men that includes Brad Pitt, Eric Bana, and Orlando Bloom. It's basically a popcorn version of The Illiad, which tells the story of the infamous siege of Troy in the broadest strokes possible.
Bean plays the famously clever Odysseus, otherwise known as the guy who came up with the whole Trojan Horse idea. (Not to mention the star of his own Greek epic, The Odyssey, which for some reason never seems to get adapted for the big screen.)
Sharpe. For most old school PBS fans, the Sharpe series is probably the place you're most likely to have seen Bean's work. (At least, prior to Game of Thrones.)
The series ran from 1993 to 1997, before returning for a handful of follow-up adventures beginning in 2006. Bean plays Richard Sharpe, a fictional British soldier in the Napoleonic Wars, and the story is very loosely based on a number of novels by author Bernard Cornwell. Over the course of the series, Sharpe must fight both battles both literal and figurative, battle prejudice, and engage in multiple dramatic romances. It's fun, if not particularly substantial. 
World on Fire. This World War II drama, the story spans five different cities and half a dozen lead characters as it attempts to depict the war's impact on the lives of ordinary people around the world.
Bean plays Douglas Bennett, a bus conductor, pacifist, and shell-shocked veteran of the Battle of the Somme, whose children Lois and Tom each become involved in the war effort in different ways. His performance here is perhaps quieter than some of his more recent roles (looking at you, Ned Stark!), but Douglas' struggle with PTSD and anxiety makes for seriously moving television.
---
By
for on June 12th, 2020
More to Love from Telly Visions