By
for on October 14th, 2014
British Actors You Should Know: Hugh Bonneville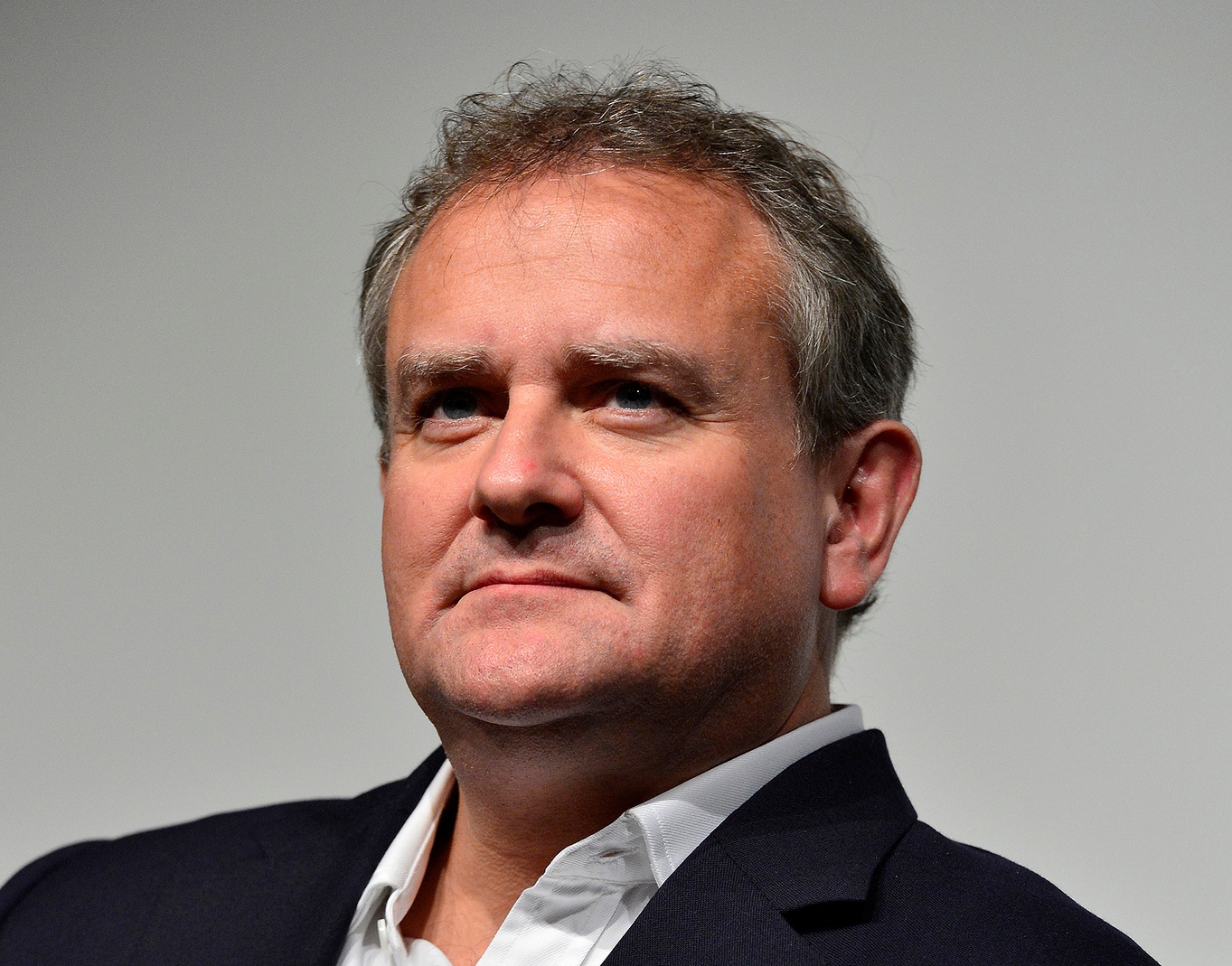 I'd wager a majority of Americans first became acquainted with this week's featured British Actor You Should Know thanks to his role as
Robert Crawley, The Earl of Grantham
, in PBS' monster hit period drama,
Downton Abbey.
However, before he became the patriarch of our favorite English country estate, Hugh Bonneville had already built up a successful and varied acting career.
Let's take a look at some of the highlights. 
I first saw him in the rom-com Notting Hill as Bernie, Will Thacker's (Hugh Grant) hapless and unsuccessful stockbroker friend. In my opinion, one of the most authentic parts of this film is the birthday/dinner party for Will's sister, Honey (Emma Chambers) and Bonneville's failure to recognize movie star Anna Scott (Julia Roberts) is a highlight of that scene. 
If you'd like to relive this 1999 classic, it can be streamed on Amazon Instant Video or ordered on Netflix DVD.
In the biopic Iris, Bonneville plays opposite Kate Winslet as the young version of author Iris Murdoch's husband, John Bayley, a timid and stammering academic, completely dedicated to the free spirited novelist. 
Judi Dench portrays the older Iris with Jim Broadbent taking up the role of Bayley. If you've never seen this film, it is full of powerhouse performances. Iris is available for streaming on Amazon or Netflix DVD.
Lest you think Downton was Hugh's first foray into costume drama, he previously took on the familiar role of Pride and Prejudice's Mr. Bennet in the romantic fantasy Lost in Austen. Bonneville balances the acerbic side of a father with five daughters with the genial gentleman that Mr. Bennet truly is. 
Also starring Gemma Arterton, Alex Kingston, and Jemima Rooper as time-traveling Amanda Price (though is it really time travel when you enter a fictional construct?), Lost in Austen can be viewed on Hulu, Amazon Prime Instant Video or requested on Netflix DVD.
A feather in any British actor's cap, Bonneville appeared in a guest starring role in the Doctor Who episode, The Curse of the Black Spot. He played Henry Avery, a naval officer who abandoned his wife and son and turned pirate captain. When the Doctor comes on the scene, Avery's ship has been stranded in dead calm waters and his crew is slowly being picked off by a demonic siren. 
As usual, The Doctor discovers all is not what it appears and happily Avery is reunited with his son Tobey. You can catch this and most other Doctor Who episodes on Hulu Plus, Netflix or Amazon streaming services.
Hugh displayed his comedic timing in the Olympic mockumentary Twenty Twelve. Bonneville portrayed Ian Fletcher, the beleaguered Head of Deliverance for the Olympic Deliverance Commission. Try as he might, Ian can't seem to keep his committee on task or bad publicity from plaguing every aspect of the upcoming London Games. 
Bonneville is joined by Jessica Hynes, Olivia Colman and David Tennant as the hilariously redundant narrator. Hulu Plus and Amazon Instant Video carry Twenty Twelve on their streaming services.
Programming note: if you like this series, Bonneville has brought Ian Fletcher back to the small screen in a new show, W1A, in which his new job is the Head of Values at the BBC. No word yet on if or when it will be available in the States, but fingers crossed it will come our way eventually.
Recently Hugh brought the title character of David Walliam's children's book, Mr. Stink, to life. Mr. Stink is a malodorous tramp who befriends a young girl for showing a kindness to his dog. At first young Chloe Croombe (Nell Tiger Free) keeps their friendship a secret, but it eventually comes out when Mr. Stink storms in on Chloe's mother's (Sheridan Smith) TV interview. Mrs. Croombe is standing for election as a local MP so Mr. Stink's outburst goes viral. This in turn leads to an unexpected meeting with the Prime Minister (Walliams). 
Sadly, this amusing family movie seems unavailable to stream anywhere at the moment, hopefully that will change as the holidays get closer, since it's a story geared for that time of year. 
Being featured in a big Hollywood film is the goal of many British actors and when Hugh finally got to that point in his career, he wasn't messing around. Bonneville co-starred in this year's Monuments Men with no less than George Clooney, Matt Damon and Bill Murray among others.
As Lt. Donald Jeffries, he played one of the specialist Allied soldiers assigned the task of retrieving art stolen by the Nazis. Loosely based on the real British historian, Ronald Balfour, Jeffries put himself in harm's way to save some of the most treasured art works of Europe. 
[This video is no longer available.]
Though a newer film, Monuments Men is available to stream on Amazon Instant Video or order on Netflix DVD.
If you still only know Mr. Bonneville as the bombastic Lord Grantham, perhaps you'd consider giving one of the titles on my list a try. On the other hand, if you're already aware of Bonneville's body of work, please share your favorite performance in the comments section! 
---
By
for on October 14th, 2014
More to Love from Telly Visions