By
for on January 16th, 2020
Britbox to Make 'Father Brown' Spin-Off 'The Sister Boniface Mysteries'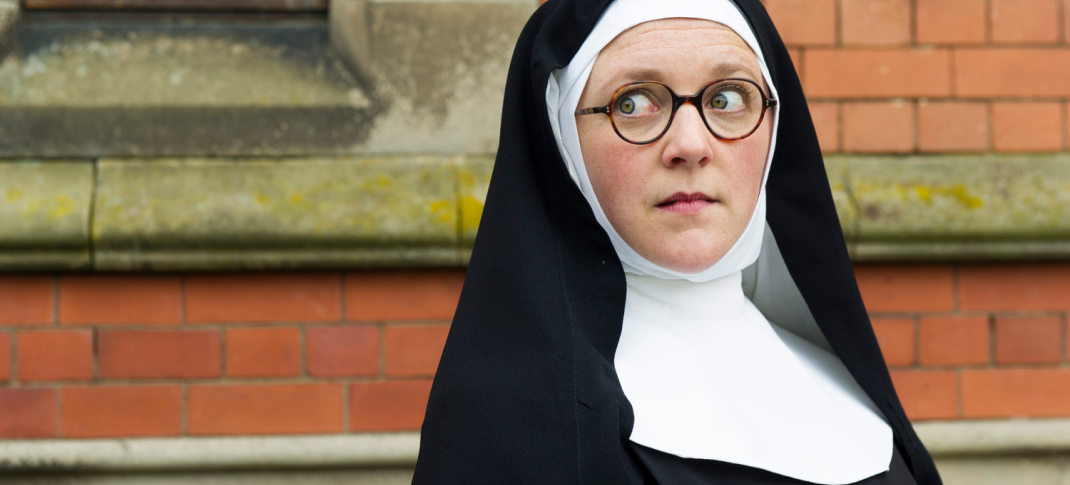 On paper, light-hearted period mystery series Father Brown might seem like the last property that would spawn a spin-off, particulary given that it's so distinctly tied to the books on which it is based and to its heartwarming lead character. But you'd be wrong. Because we're getting one. Prepare yourselves for The Sister Boniface Mysteries, coming soon to a Britbox app near you.  
For those of you who don't remember, Sister Boniface only appeared in the very first season of Father Brown, but will return for ten episodes' worth of her own adventures. Original actress Lorna Watson will reprise her role as the sleuthing nun for Britbox. 
The series will be set in rural Warwickshire furing the 1960s, and will follow the investigations of Sister Boniface, Bride of Christ, vintner, and Crime Scene Investigator. (Please tell me she gets that on a business card somehow.) In this time period, police forensics is...not that great. DNA testing hasn't exactly been discovered yet. Blood testing can take days. The notion of trace evidence is in its infancy and the preservation of crime scenes is shockingly hit and miss. Fortunately the Great Slaughter Constabulary has a secret weapon in its fight against crime.
A nun. 
Well, not just any nun. 
Hidden deep in the countryside is St Vincent's Convent, a small community of wine making nuns where ensconced in a laboratory is Sister Boniface. An IQ of 156 and a PHD in forensic science, plus an addiction to popular detective fiction and a fully equipped crime laboratory make Boniface an invaluable aid to Police investigations. Mud, blood, stains, hairs and fibres. If there is evidence to be found, Boniface will find it. Poisons, trace evidence, blood stains, etymology. She's more up to speed on the latest forensic techniques than the Police.
In her role as official Police Scientific Advisor, Boniface works alongside the dashing Detective Inspector Sam Gillespie and Felix Livingstone, a high-flying Bermudian Detective Sergeant. But a cast of eccentric local characters combined with his boss's reliance on a nun for assistence with investigations leave him reeling.
BritBox commissions @bbcstudios new detective series for North America, The Sister Boniface Mysteries.

Lorna Watson (@WatsonandOliver) will reprise her role as Sister Boniface, following her appearance in Father Brown, in original series for @BritBox_US.https://t.co/zTAjYXGZpq pic.twitter.com/bOQEDmcxXH

— BBC Studios Press Office (@BBCStudiosPress) January 14, 2020
Thus far, Watson is the only confirmed cast member, so it's not quite clear who she'll be solving crimes and digging into forensic evidence with in terms of scene partners. But she certainly sounds enthusiastic about returning to the role of Sister Boniface. 
"I can't wait to get back in the habit and fight crime in The Sister Boniface Mysteries!" Watson said in a press statement. "She is such a fun character to play. Quirky, funny, endearing and a total brain when it comes to forensics. In many ways she's ahead of her time, and I love her for that. It's not every day you get to play a crime-solving, Vespa driving nun."
There's no word yet on a potential airdate for The Sister Boniface Mysteries, but I have to admit....I'm kind of intrigued? Is Father Brown making crime solving among the clergy and religious a trend? 
Does this sound like the kind of show you'd watch? Should we be hoping for a Father Brown crossover? Let's discuss in the comments. 
---
By
for on January 16th, 2020
More to Love from Telly Visions