By
for on June 2nd, 2023
The 'Black Mirror' Season 6 Trailer Reveals Five New Episode Titles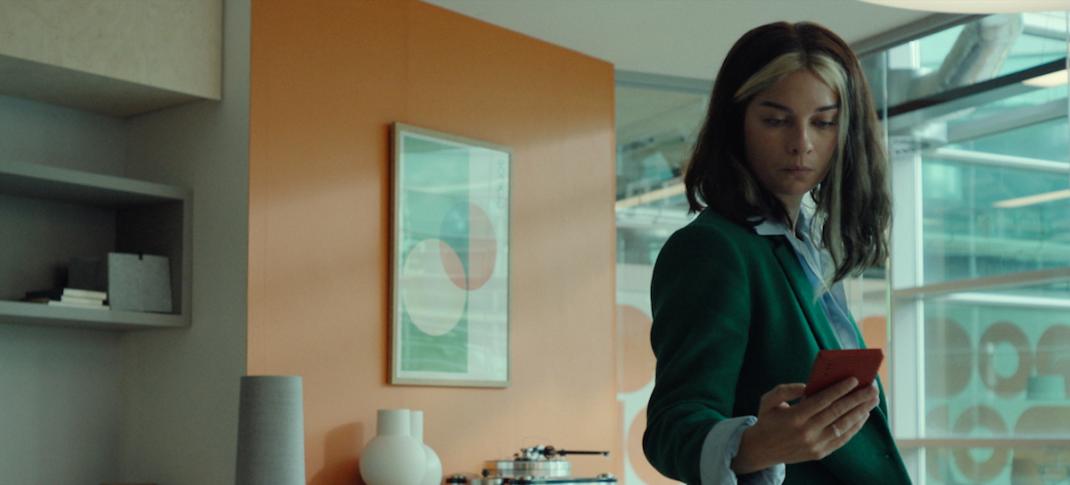 Surprise --- our long wait for more Black Mirror is almost over, and sooner than most of us likely expected. Although Netflix announced back in April that Season 6 of the award-winning sci-fi drama would premiere in June, the streaming service has only just confirmed the specific release date. Season 6 will officially launch on Thursday, June 15 (which, for those of you who are counting, is less than two weeks away).
Essentially a more modern version of The Twilight Zone dark anthology series presents a satirical, often disturbing look at the ways that technology has had unanticipated, often wildly negative effects on modern life and society. After all, we freely and unquestioningly share highly specific, identifying data with everything from social media and dating apps to smart homes, kitchen appliances, and self-driving cars that are all busy mining our personal information for profit. What could go wrong? In the world of Black Mirror: everything. 
The series' sixth season will be its first in four years and will feature five new installments, as opposed to the three we in Season 5 in 2019. The episodes will reportedly continue to embrace the more cinematic approach we've seen in recent seasons of the show. 
The Season 6 episodes are:
"Joan is Awful," in which an average woman is stunned to learn a global streaming platform has launched a prestige TV drama adaptation of her life, in which she is played by Oscar nominee Selma Hayek Pinault (Eternals). The cast includes Ben Barnes (Shadow and Bone), Annie Murphy (Schitt's Creek), Himesh Patel (The Luminaries), Rob Delaney (Catastrophe) and Michael Cera (Arrested Development). 

"Loch Henry" follows the story of a young couple who travels to Scotland to film a nature documentary but find themselves drawn into a local story about shocking past events. The cast includes Daniel Portman (The Control Room), John Hannah (Four Weddings and a Funeral), Monica Dolan (The Thief, His Wife, And the Canoe), Myha'la Herrold (Industry), and Samuel Blenkin (Peaky Blinders). 

"Beyond the Sea" is a story set in an alternate version of 1969, in which two men on a perilous high-tech mission wrestle with the consequences of an unimaginable tragedy. The cast includes Aaron Paul (Westworld), Auden Thornton (This is Us), Josh Hartnett (Penny Dreadful), Kate Mara (House of Cards), and Rory Culkin (Swarm)

"Mazey Day," in which a troubled starlet is harassed by invasive paparazzi while trying to deal with the fallout from a hit-and-run accident. The cast includes Clara Rugaard (The Rising), Danny Ramirez (On My Block), and Zazie Beetz (Atlanta). 

"Demon 79" follows the story of a meek sales assistant who is told she must commit terrible acts in order to prevent a disaster. The cast includes Anjana Vasan (We Are Lady Parts) and Paapa Essiedu (The Capture). 
All five installments are written by series creator Charlie Brooker, with Ms. Marvel's Bisha K. Ali serving as a co-writer on the season's final installment. 
Here's the (very basic) description. 
Expect the unexpected. The long-awaited return of Charlie Brooker's dark, satirical anthology series which reinvents itself with each new episode. The sixth season of Black Mirror is the most unpredictable, unclassifiable and unexpected yet
"I've always felt that Black Mirror should feature stories that are entirely distinct from one another, and keep surprising people — and myself — or else what's the point? It should be a series that can't be easily defined, and can keep reinventing itself," Brooker told Netflix's Tudum in conjunction with the announcement of the series' return. "Partly as a challenge, and partly to keep things fresh for both me and the viewer, I began this season by deliberately upending some of my own core assumptions about what to expect. Consequently, this time, alongside some of the more familiar Black Mirror tropes we've also got a few new elements, including some I've previously sworn blind the show would never do, to stretch the parameters of what 'a Black Mirror episode' even is. The stories are all still tonally Black Mirror through-and-through — but with some crazy swings and more variety than ever before." 
Black Mirror Season 6 will officially premiere on June 15. Seasons 1-5, along with the interactive special Bandersnatch, are currently streaming on Netflix.
---
By
for on June 2nd, 2023
More to Love from Telly Visions