By
for on April 26th, 2013
Best Parody Ever? Watch Downton Abbey: The Musical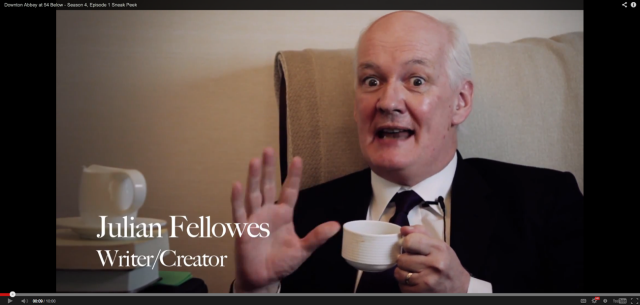 Downton Abbey parodies are basically a dime a dozen on the internet these days, and most of them are actually pretty awesome, but there are some that are just on another level of amazing. This is one of those things.
This ten-minute parody imagines creator Julian Fellowes finally cutting us Americans a break and putting on a stage version of the first episode of Series 4, to stop us complaining about being behind the UK broadcast. The twist? It's a musical episode.
Yes, this is as close as we're ever going to get to the real Downton: The Musical, so just enjoy every perfect second you can.
This parody gives us a sneak peak of what a musical beginning for Series 4 might look like, complete with appearances by almost all the major characters (past and present). The in-character behind-the-scenes interviews comedy gold, and Colin Mochrie – formerly of Whose Line Is It Anyway – makes a deliciously devious Fellowes, who seems to spend most of his time directing vitriol at actor Dan Stevens for his decision to leave the show.
And of course, there's singing. Carson sings about tea, Mary and Branson lament how terrible their lives are, Thomas discovers whether he can hit the "gay notes" and Bates and Anna are adorable in every incarnation. It's a must watch. (Seriously, I want to hear the rest of these songs!) 
In case you didn't know, that actress playing Mrs. Hughes is Randy Graff, who won a Tony Award for her performance in City of Angels, so you know this parody is legit. Also, it's hilarious.
What's your favorite part? 
---
By
for on April 26th, 2013