By
for on February 14th, 2014
Benedict Cumberbatch Does Tom Stoppard For National Theatre 50th Anniversary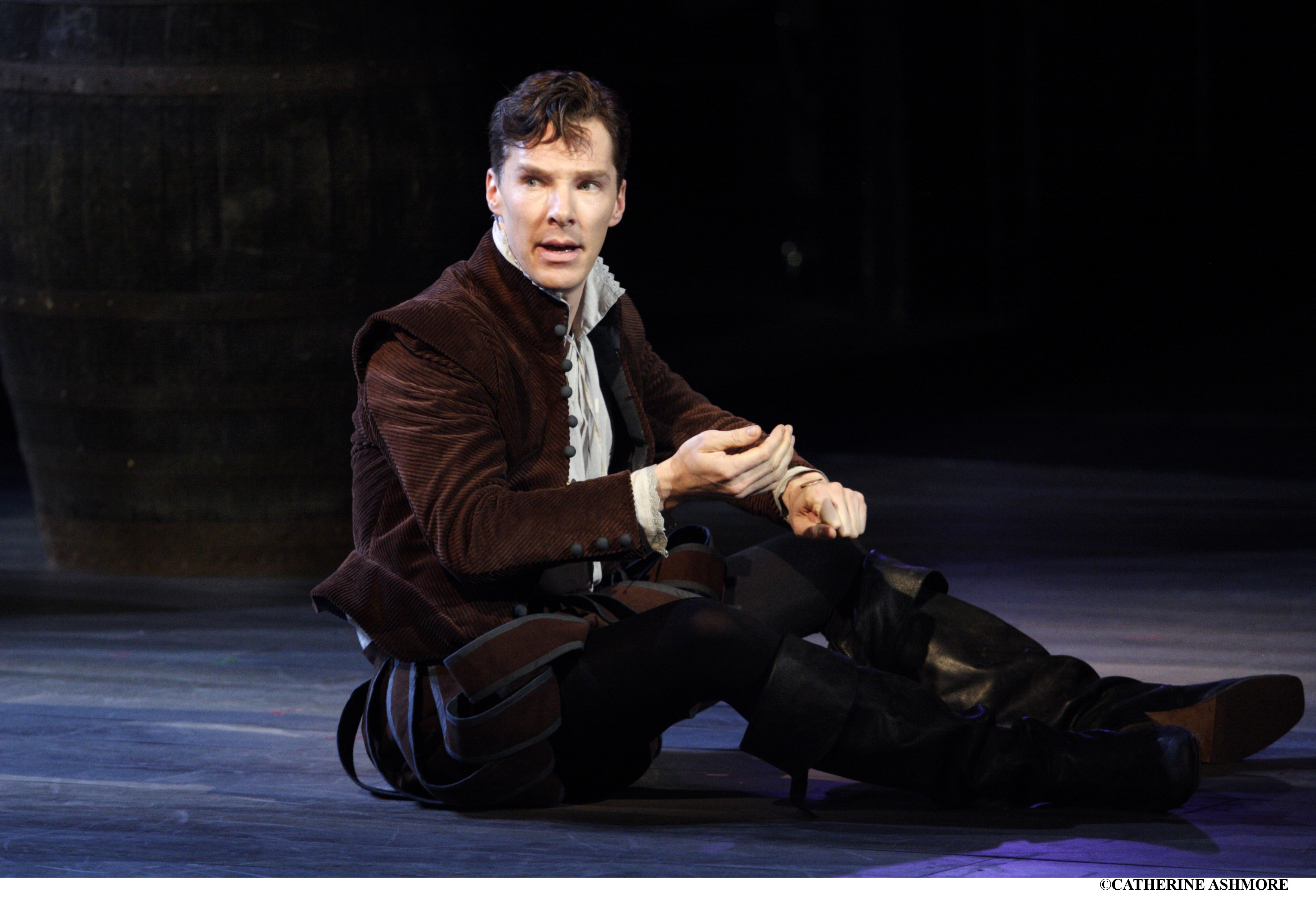 Britain's 
National Theatre
 celebrated its 50th anniversary last year – much like several other  well-known British institutions, including the 
Rolling Stones
 and, of course, 
Doctor Who
. For those that don't know, the NT is one of the UK's two most prominent publicly funded theatre companies, alongside the Royal Shakespeare Company. It presents a varied program, staging everything from Shakespeare and international classic dramas to new and modern works by contemporary playwrights. In honor of this landmark birthday for a national institution, a star-studded celebration was held last Fall and broadcast around the country. This once in a lifetime event featured
 excerpts from many of the plays and musicals put on by the National Theatre over the past fifty years, performed by a wide array of British acting greats, as well as loads of archival footage. And by "wide array", we mean 
basically every fabulous British actor you can think of - including 
Dame Maggie Smith, Dame Judi Dench, Dame Helen Mirren, Ralph Fiennes, Michael Gambon, Rory Kinnear, Christopher Eccleston, Benedict Cumberbatch, Peneleope Wilton, Andrew Scott
 and lots more.  
Americans will finally get their chance to see this production for themselves as part of the PBS Great Performances schedule this week. The National Theatre: 50 Years On Stage premieres beginning on Valentine's Day (February 14) - but of course, make sure you check your local listings. (Fellow WETA viewers - gather round the television beginning tonight at 9:30pm!) This special is a collection of once-in-lifetime performances that is not to be missed. I mean, where else can you not only see Judi Dench doing a scene from  A Little Night Music, Rory Kinnear doing Othello and Andrew Scott doing Angels in America 
all in the same evening?
Get in the mood by watching Sherlock star - and current everywhere actor - Benedict Cumberbatch perform a scene from Tom Stoppard's play Rosencrantz and Guildenstern are Dead. Cumberbatch is also a National Theatre alum, having most recently tred its boards for his award-winning performance in Frankenstein opposite Jonny Lee Miller. This play is a particular favorite of mine and - much like every performance featured in this production - will only make you wish we could somehow see full versions of all these plays. 
Watch for yourselves below - and enjoy! 
[This video is no longer available.]
  Are you planning to watch 
50 Years on Stage
? Which of the - exceptionally long! -
list of performers
sounds most interesting?       
---
By
for on February 14th, 2014
More to Love from Telly Visions