By
for on November 19th, 2020
Australian Thriller 'The Commons' to Stream on Sundance Now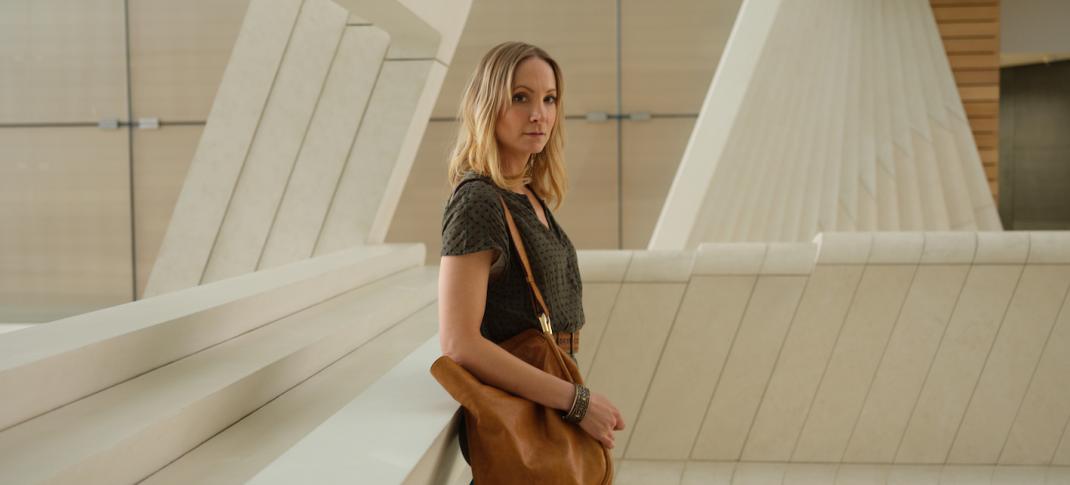 Sundance Now has acquired the U.S. rights to Australian thriller The Commons, starring Downton Abbey alum Joanne Froggatt. 
The premium streaming service has been busily acquiring some intriguing new British offerings in the past few months, including crime drama Des with David Tennant and the thriller The Secrets She Keeps with Laura Carmichael. It's also the streaming home of the twisty drama Liar, one of Froggatt's first post-Downton projects. 
The eight-episode series is set in Sydney in what is described as "a wince into the future," and it tells a story that is at "the crossroads of climate change and the cutting edge of biotechnology". Its sky is orange and extreme weather events are commonplace. But it's not quite a dystopia. At least...not yet. But in a world like this, motherhood is the ultimate act of faith - in the future, in humanity, in the planet. 
Froggatt plays Eadie, a brilliant 38-year-old neuropsychologist who longs to have a child with her vector biologist husband, Lloyd. Unfortunately, multiple unsuccessful IVF treatments have put her dreams of motherhood on hold.
Meanwhile, the world around her is in chaos, as global warming and parasitic diseases have made the divide between rich and poor even greater. The compelling story that follows is driven by interpersonal relationships, and the needs, hopes, and desires that everyone has, that still exist in a rapidly changing world.
**Breaking News**
Sundance Now has acquired exclusive rights for the US and Canada to air the Australian thriller 'The Commons' #ExcitingNews #TheCommons @SundanceTV #Variety pic.twitter.com/heXGjOFlex

— Joanne Froggatt (@JoFroggatt) November 13, 2020
"Led by a wonderful performance by Joanne Froggatt, this gripping and timely drama makes an ideal addition to Sundance Now's slate," Shannon Cooper, the VP of Programming for Sundance Now said in a statement. "We're excited to work with our partners at Sony Pictures Television to bring The Commons to U.S. and Canadian audiences."
The Commons is currently slated for a December 3 premiere, with weekly episodes to follow. 
Does The Commons sound like a show you'd watch? What do you think of this as a role for Froggatt? Let's discuss in the comments. 
---
By
for on November 19th, 2020