By
for on April 22nd, 2021
'Atlantic Crossing': Exploring the Real-Life History Behind the Masterpiece Series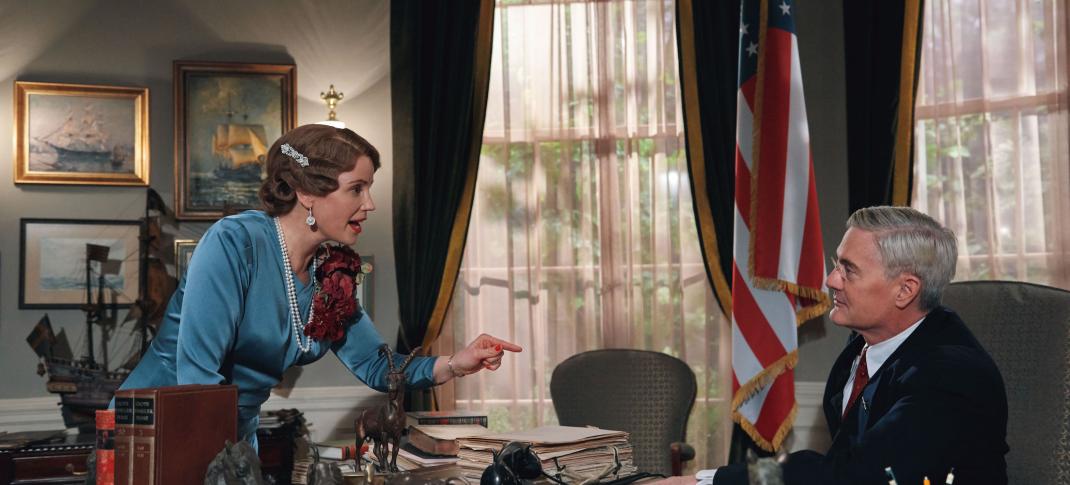 What 'inspired by true events' really means is some of this actually happened, some of it could likely have happened, and the rest of it is made up.
Alexander Eik, creator of 'Atlantic Crossing'
The series Atlantic Crossing has come in for a fair amount of criticism in Europe for its alleged mishandling of history. It was bound to happen, just as viewers of Netflix's The Crown, couldn't always separate fact from fiction. Neither The Crown nor Atlantic Crossing ever claimed to be anything but dramatizations of historical events in which facts have to serve a credible storyline, while keeping the viewers engaged. This is when audiences get vocal about modern values being imposed on history, and the closer the period is to our own, the more heated the arguments tend to become.
One advantage creator Alexander Eik and his colleagues had were that the story of Norweigian Crown Princess Märtha and her influence on American president Franklin D. Roosevelt was pretty much forgotten. In Britain, at any rate, the official version is that Winston Churchill was responsible for persuading the U.S. to enter the World War II. Why did not Norway celebrate her achievements? Was it because the country wanted to keep myths and rumors about Märtha's possible affair with Roosevelt under wraps? Or did nobody really care? Did rebuilding and recovering from the German invasion and occupation take up everyone's time and energy? Olav and Märtha remained well-loved after their return home and, as far as I can tell, Norway today has a healthy, low-key affection for its unpretentious royals.
NRK, the Norwegian Broadcasting Company, published a series of commentaries on each episode of Atlantic Crossing, noting details that were wrong or embellished. WGBH translated and published this analysis of Episode 2. But let's take a look at what the series gets right, as far as we can tell, and the main and troubling part it gets wrong.
Norway's royalty was more approachable and less stuffily royal, than say, the inhabitants of Buckingham Palace. Olav and Märtha were popular and good-looking, the modern face of royalty. They had known each other since childhood, because—brace yourselves—they were cousins. Almost all of the royal heads of Europe were descended from Queen Victoria's children in the early-to-mid 20th-century, and in those days royalty did not marry commoners. It was a love match, and they became engaged at the Olympics in 1928, where Olav and his crew won a gold medal for sailing.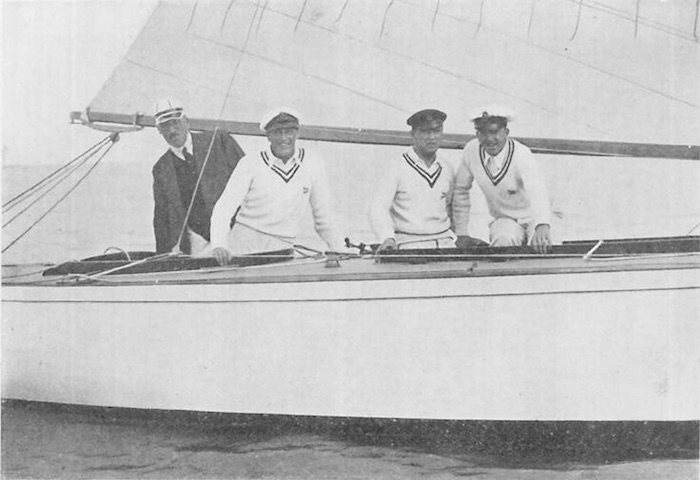 On their trip to the U.S. in 1939, they won the admiration of the American public, particularly when they visited Mount Rainier Park and skied (I'm pretty sure this was cross-country skiing). Olav, who had skied since he was a tiny child, was presented with a pair of skis representing the latest American technology and won an impromptu race. The tour also included visits to Norwegian communities.
At this point almost one million Norwegians (the equivalent of half of the population of Norway), mostly farmers, had emigrated to the U.S., taking advantage of the Homestead Act. The majority had settled in MN and WI. And lest we forget they were royals, between them, Olav and Märtha had 90 pieces of luggage.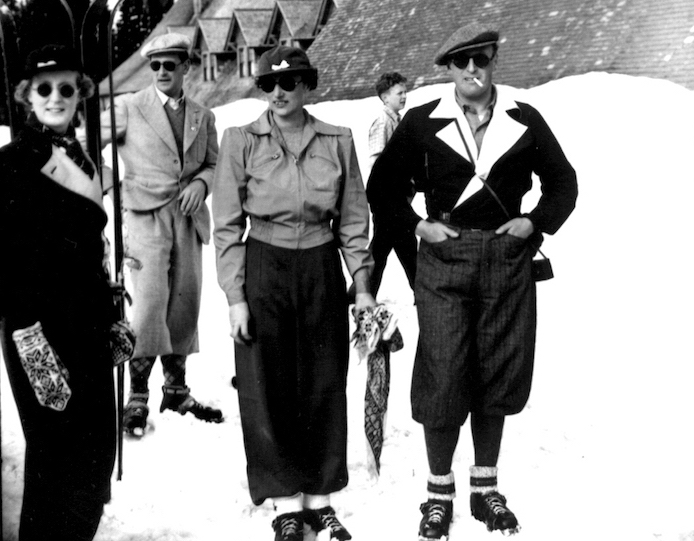 But in the interests of good story and strong conflict,  Eik decided to downplay Olav's role in the negotiations with Roosevelt. The Crown Prince made several visits to the U.S. arguing the case of  Britain and Norway, so we do, in fact, have a power trifecta of the Norwegian Crown, Churchill, and Roosevelt. But Märtha's journey to empowerment and her bravery in overcoming her fear of public speaking is such a potent and moving story.
Sadly, it's not altogether true. Märtha was an accomplished speaker, unusual for female royalty at the time, and involved in many causes in pre-war Norway. She was able to transfer her talents to campaigning for relief aid during her time in the U.S. Did she pressure Roosevelt? How? How much? Or did she leave that to Olav and Churchill?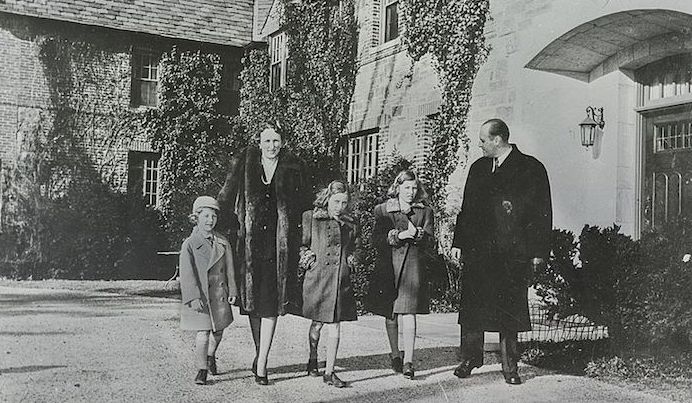 The first public hints that the relationship with Roosevelt may not have been squeaky clean came in the 1950s and almost certainly were bandied about at the time. Writer Jonathan Daniels opened a can of worms in 1954 with a tell-all account of Roosevelt's 1916–1920 affair with his secretary Lucy Page Mercer Rutherfurd, who "was best known for her affair with future U.S. president Franklin D. Roosevelt." Thanks, Wikipedia, for that outstanding sexist epigram.
Interestingly, Daniels' tell-all enhanced Roosevelt's reputation. Less than a decade after the war, many still considered Roosevelt's peacetime policies dangerous and were embarrassed by his physical frailty at the Malta Conference. But now, Roosevelt was officially an all-American stud!
The Wikipedia article continues with an astonishing comment, plus snap medical diagnosis, from Joseph E. Persico's 2008 work Franklin & Lucy: President Roosevelt, Mrs. Rutherfurd, and the Other Remarkable Women in His Life:
[Persico] speculates that these letters [between Roosevelt and Rutherfurd] may have been the cause of the 1927 nervous breakdown of Franklin's long-time unmarried first secretary Marguerite 'Missy' LeHand, (1898–1944), as LeHand was also reputedly in love with Roosevelt and no medical cause for her breakdown was found.
And that's why we take Wikipedia with a big, big grain of salt, folks. Back to reality: Yes, Roosevelt was a womanizer and a flirt, with charm to spare, and a gift for witty banter. The darker side of these characteristics is that now we can see clearly the entitlement of a man in power. Likely we'll never know what his relationship with Märtha was. One thing that is clear to me in the series is that Märtha is a woman of honor. She loves her country, her husband, and her children. She has a deep, emotional bond with Roosevelt, that of two lonely people who each have crushing responsibilities. But romance? Seduction? Unlikely.
So is Atlantic Crossing really about "a princess [who] steals the heart of the president of the United States?" No. Is it about female empowerment? Of course, but at the expense of history. Eleanor Roosevelt, who almost certainly was frequently enraged by her husband (she offered to divorce him after the Rutherfurd affair) is portrayed as a drudge and killjoy in the series. And Missy, the third member of that unhappy triangle, is terrifyingly unpleasant. As for Märtha, an accomplished public speaker and independent woman, she didn't need to be coaxed into taking any sort of public role. But it makes for a good story, and as much as I'm enjoying this series and love her transformation, I'm saddened by this rewrite.
Here's a newsreel excerpt showing both Roosevelt and Märtha speaking at the official transfer of an American naval vessel to Norway in 1942. You can read a transcript of the "Look to Norway" speech here. Excellent hat, Märtha. Well played.
Want to read more?
The 1939 Mount Rainier Visit
Official site of Norway's Royal Family
Presidential History Blog article on Princess Märtha
Architectural Digest reviews the locations used in the series, in case you were wondering why the long-gone Pook's Hill in Bethesda, MD looks so very eastern European.
What do you think of the history presented in Atlantic Crossing? Had you ever heard of Crown Princess Märtha before the series? And what intrigues you about its historical setting?
---
By
for on April 22nd, 2021
More to Love from Telly Visions