By
for on February 9th, 2023
Arthurian Series 'The Winter King' Announces Full Cast as Filming Concludes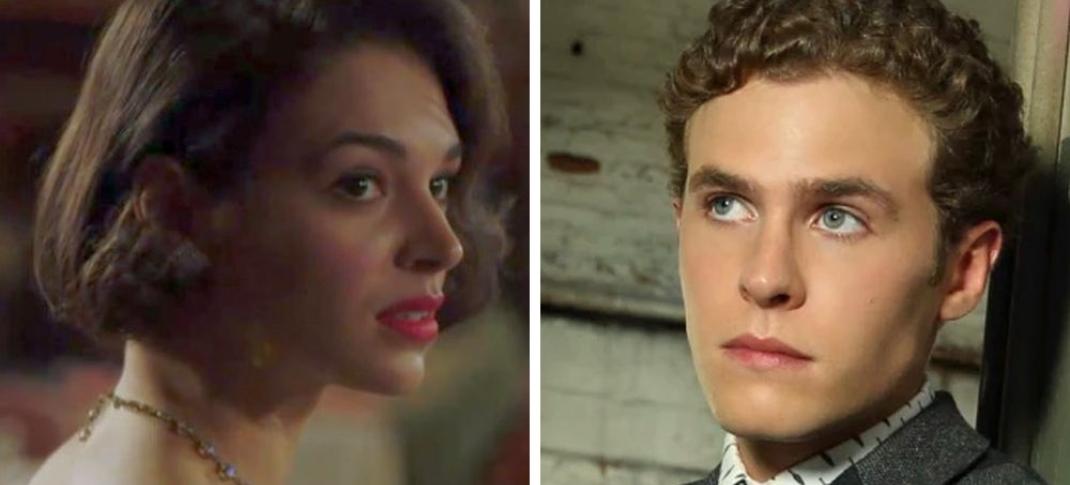 As filming concludes on ITV's adaptation of Bernard Cromwell's The Winter King, U.K. network ITV and producer Bad Wolf (Doctor Who) confirm the massive cast taking part in its upcoming Arthurian adventure series.
Based on the bestselling author's Warlord Chronicles -- the series takes its name from the first installment -- The Winter King is set in the 5th century, long before any sort of united Britain existed, and the land was divided into warring factions and tribes who battled for survival. Cromwell's story is a more grounded take on the Arthur legend than most people are likely familiar with, set in a harsh and unforgiving world full of brutal consequences. 
This is a far cry from the idea most people have of King Arthur, a figure pop culture likes to depict with his civilized knights of the Round Table, ruling Camelot as the ultimate chivalric hero. That's very much not the Arthur of Cromwell's books, who begins the story as an exiled bastard and must earn his way to his place as England's greatest hope. His series mixes  historical fiction with Arthurian legend to create a world that includes more realistic themes than many books of its ilk, including the incursion of Christianity into then-pagan England. 
The Winter King will star Iain de Castecker (Agents of SHIELD) as a younger Arthur Pendragon,  as he evolves from outcast to legendary warrior and leader. Jordan Alexandra (Grantchester) plays Guinevere, here reimagined as the beautiful and ambitious exiled Princess of Henis Wyren. Nathaniel Martello-White (Small Axe) plays Merlin, here described as a powerful politician dedicated to his gods. Ellie James (I May Destroy You) is Nimue, a priestess saved by Merlin. And Eddie Marsan (The Thief, His Wife, and the Canoe) plays the battle-tested Uther, High King of all Dumnonia. 
The series' sprawling cast also includes Steven Elder (A Spy Among Friends) as Bishop Bedwin; Andrew Gower (Outlander) as fanatical novice Sansum; Aneirin Hughes (Keeping Faith) as Gorfydd, the ruthless leader of Powys; Emily John (My Policeman) as Ceinwyn, princess of Powys; Tatjana Nardone (Devils) as Ladwys, a wild pagan and warrior; Ken Nwosu (Killing Eve) as Sagramor, a fearsome warrior; Billy Postlethwaite (The Great) as Cadwys, a shrewd and wily warrior-king; and Valene Kane (The Fall) is Morgan, Arthur's half-sister
Produced by Bad Wolf in association with One Big Picture and distributed by Sony Pictures Television, The Winter King has been commissioned for ITVX in the U.K. The series does not have an announced U.S. distributor as yet, but given the popularity of Netflix's medieval fantasy series The Last Kingdom, which is based on Cromwell's Saxon Series, the odds of it finding a home Stateside feel pretty high.
---
By
for on February 9th, 2023
More to Love from Telly Visions