By
for on November 14th, 2022
Apple TV+ Renews 'Bad Sisters' for Second Season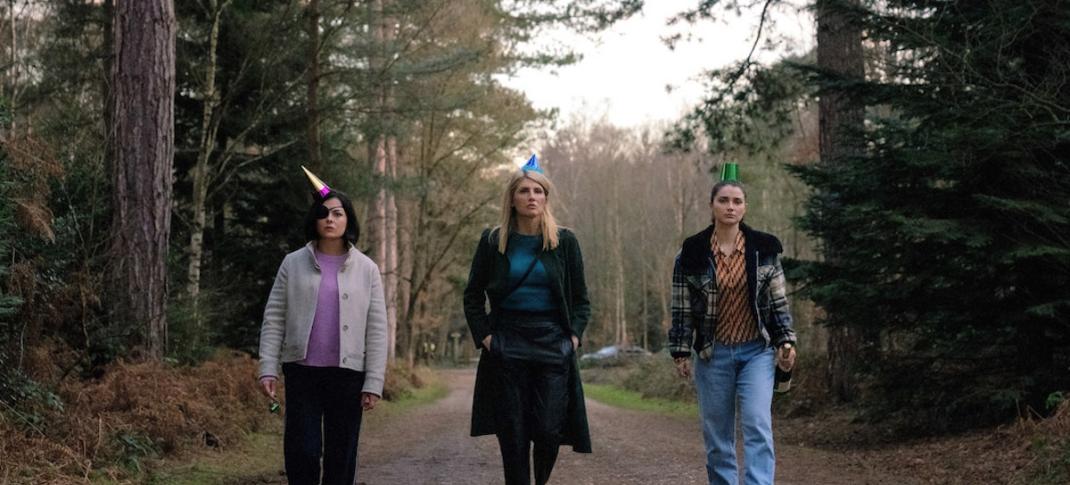 Apple TV+ has officially renewed its darkly comedic murder mystery Bad Sisters for a second season. Given the amount of critical acclaim (and, more importantly, the steadily increasing word-of-mouth buzz) this series has picked up over the course of its run this move isn't terribly surprising. But it does raise some crucial questions about what kind of story a Season 2 of Bad Sisters might be able to tell.  
Created and developed by Emmy nominee Sharon Horgan (Catastrophe), the series is technically a remake of Malin-Sarah Gozin's Belgian series Clan. The ten-episode first season follows the sisters of the Garvey family, who come together to decide what to do about their eldest sibling's cruel husband, whom they all refer to in private as "The Prick." But when he turns up dead, the women find themselves under investigation by a pair of desperate life insurance agents determined to prove malicious intent so that they can avoid a large payout.
What really happened to The Prick and which, if any, sisters were involved in his death are spoilers worth avoiding until you can watch the show yourselves, but the series' first outing ends in such a way that might leave you wondering what, precisely, is left for a second season to accomplish. (Other than simply allowing us to watch a group of fabulous actresses keep working together.)
"If you'd have told me three years ago that I'd be making a series about five murderous sisters chasing a man around Ireland trying to kill him I'd have said, 'Yeah, that sounds about right.' The response to our show has been beyond what we could have hoped for," Horgan said in a statement following the renewal announcement. "It gave us the opportunity to shine a light on stories that don't always get such a global platform. I look forward to getting chilly in the Irish Sea one more time."
Alongside Horgan, the series' ensemble cast includes Anne-Marie Duff (The Salisbury Poisonings), Eva Birthistle (The Last Kingdom), Sarah Greene (Dublin Murders), and Eve Hewson (The Luminaries) as the Garvey sisters. Claes Bang (Dracula), Brian Gleeson (The Lazarus Project), Daryl McCormack (Peaky Blinders), Assaad Bouab (The Pursuit of Love), and newcomer Saise Quinn also star, though one has to wonder if Bang will be asked to reprise his (honestly, remarkable) performance as the reprehensible John Paul. 
The series' ten-episode first season premiered back in August of 2022. There's no word yet on when we might expect to see Season 2 or what the production timeline could look like. 
As far as potential storylines go, it's not a spoiler to say that almost everything is wrapped up fairly neatly in Season 1, although there's certainly some room to explore various forms of emotional catharsis for the Garvey sisters in the wake of its aftermath. Maybe can see some more of Becka's new relationship with insurance adjuster Matt?
Season 1 of Bad Sisters is currently streaming on Apple TV+.
---
By
for on November 14th, 2022
More to Love from Telly Visions