By
for on November 19th, 2021
The 'All Creatures Great & Small' Teaser Welcomes You Back to Yorkshire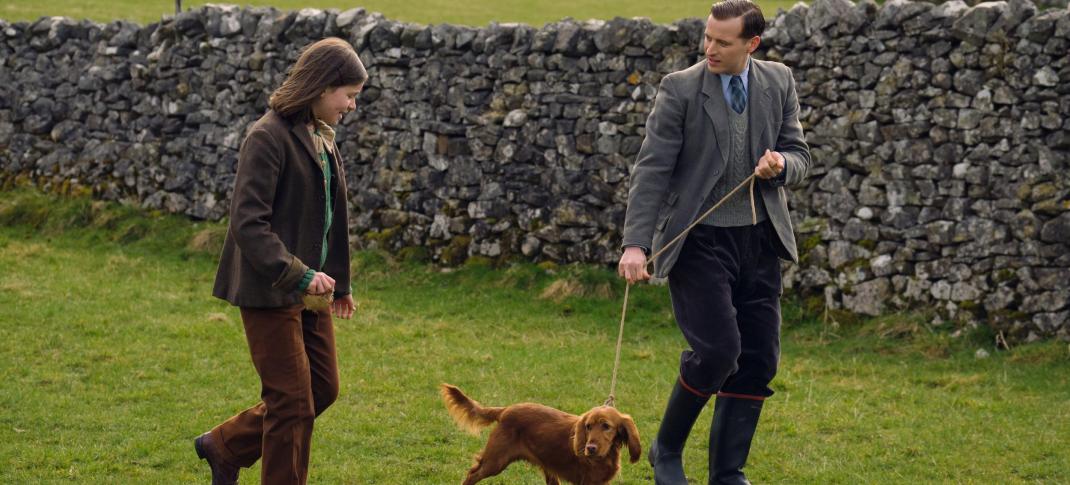 When All Creatures Great and Small arrived at the beginning of the year on PBS, it seemed an unlikely series to take the place of other January flagship series like Downton Abbey and Victoria. The costumes weren't over the top glamour; the drama wasn't about hidden children or politics of state. It wasn't even a Sanditon type show with romantic drama and carriages running away to Scotland for elopements. Instead, it was a show about a lovely young man who finds himself in the middle of nowhere taking care of people's cows.
Apparently, it was the exact speed we needed in the roaring 2020s, and the show has become the new standard-bearer for Masterpiece and PBS. It will also anchor the start of the 2022 lineup in January, paired with David Tennant's highly anticipated (and year-long delayed) Around The World in 80 Days as well as a 10 p.m. mystery series, creating a packed Sunday night block for viewers to settle in with. Much like Downton, Victoria, and Sanditon before it, the series has already had its full run (minus the upcoming Christmas Special) overseas on Channel 5, so please be careful of spoilers, even if they are just that James saved another cow. (Sometimes, he doesn't save them! Spoilers y'all!)
Until then, the show is ready to welcome us all back to Yorkshire in the first official teaser.
The All Creatures Great and Small Season 2 synopsis is as follows:
As season two opens, James returns from Glasgow, where he has been visiting his parents for Easter. While there, he is offered a job at a modern local veterinary practice and must decide between staying home in Glasgow with his elderly parents or returning to his new life in Yorkshire.
Season 2 sees the return of the full cast, led by Nicholas Ralph as James Herriot with Samuel West as Sigfried, Callum Woodhouse as Tristan, Rachel Shenton as Helen, Anna Madeley as Mrs. Hall, and Matthew Lewis as Hugh. Patricia Hodge will be stepping into the shoes of Mrs. Pumphrey after the passing of Dame Diana Rigg, and Derek the Dog will be back as Tricki-Woo. The new season runs six episodes plus the aforementioned Christmas special, which over here will almost certainly serve as the season finale.
All Creatures Great and Small showrunner Ben Vanstone confirmed in October that Season 3 is already in the works. The original plan was for the show to run four seasons altogether, but with it continuing to draw massive ratings on both sides of the pond, Vanstone suggested that they are considering continuing the program for several more. 
As I predicted, All Creatures Great and Small will return with new episodes on the second Sunday in January next year. The season premiere debuts at 9 p.m. on most local PBS stations on Sunday, Jan. 9, 2022. As always, check your local listings. Season 1 is streaming on PBS Passport. 
---
By
for on November 19th, 2021