By
for on March 3rd, 2022
'All Creatures Great & Small' Starts Filming Season 3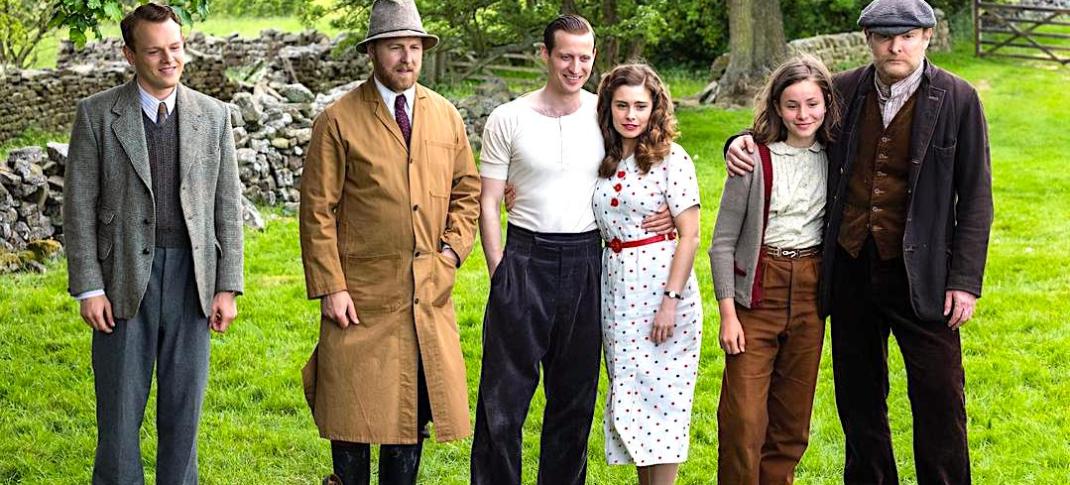 All Creatures Great and Small is over for the year, but with Channel 5 already renewing the series for Seasons 3 and 4, fans already know there's much more animal husbandry goodness to come. But though cows, sheep, chickens, and the occasional pig will be part of the next two seasons, there are other, more human dramas on the way as well. James and Helen are now engaged and struggling to figure out how their relationship will look from here. Tristan has matured and passed his exams. Siegfried had taken up with divorcee Diana, and even Mrs. Hall has Gerald to wind her clock. 
But perhaps the most significant development came at the very end of Season 2's Christmas special/season finale. As Helen, James, and Tristan obliviously laughed together and Siegfried sat by the fire, Mrs. Hall looked up at the sound of an airplane. High in the sky, a World War II-era Spitfire flew overhead, heralding the coming war in the new year. She said nothing, but the audience at home knew the truth. Whatever plans all of these people have, the entire world is about to be turned upside down as war sweeps the continent.
So what is in store for the characters? Besides spoilers from the books that everyone will survive and spoilers from history that this is the moment when farming and rural life in the U.K. changes for good, fans aren't sure. But with filming for Season 3 now underway, the cast has shared their own hopes of what's to come. Check out the video of their ideas:
Series writer and showrunner Ben Vanstone recently told Variety that Season 3 and 4 would be World War II focused: "It's inevitable that the looming shadow of war will influence the lives of our characters and Darrowby. That will play a major part through series three and four."
"[But u]ltimately, our show is about Darrowby and the world of the Yorkshire Dales and the farmers within it, so I don't think we're ever going to suddenly be doing a war drama. The way we envisage the war playing out will be through the community and the world that we've already created."
Mist and rain from dawn till tea
And off we go on Series Three.

The British name it that with reason 
Some people call a series, 'season' #AllCreaturesGreatAndSmall pic.twitter.com/afVyPmhR4W

— Samuel West (@exitthelemming) March 2, 2022
Season 3 will see the return of Nicholas Ralph as James Herriot, Samuel West as Siegfried Farnon, Anna Madeley as Mrs. Audrey Hall, Callum Woodhouse as Tristan Farnon, and Rachel Shenton as Helen Alderson. Patricia Hodge will also be back as Mrs. Pumphrey, Derek the Dog as Tricki Woo, Matthew Lewis as Hugh Hulton, Maimie McCoy as Dorothy, Will Thorp as Gerald, Mollie Winnard as Maggie, Tony Pitts as Richard Alderson, and Imogen Clawson as Jenny Alderson.
All Creatures Great and Small Seasons 1-2 are streaming on PBS Passport; Season 3 is filming now, and is expected to debut in January 2023.
---
By
for on March 3rd, 2022
More to Love from Telly Visions