By
for on December 21st, 2021
'All Creatures Great & Small' Season 2 Promises a Trip Home to the Dales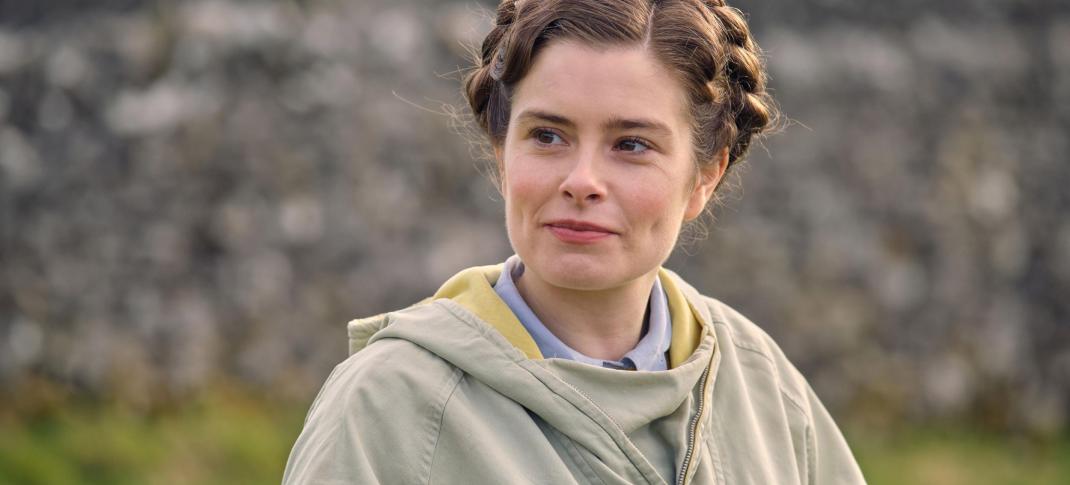 All Creatures Great & Small may be set in the pre-World War II era in the Yorkshire Dales, long before modern technology made the world interconnected. However, Season 2 of the escapist fantasy is looking more and more like the hottest ticket in town this winter. With new coronavirus variant omicron threatening a return to lockdown statuses and businesses announcing a return of "2020 protocols," it seems like the James Herriot and crew will be right on time this winter to keep us feeling warm and cozy. And the two newest trailers for the show are full of glorious sunshine and gorgeous vistas.
Not every episode that will air over here has been shown in the U.K. as yet. (The Christmas special finale episode comes at Christmas, natch), However, the bulk of Season 2 has already been shown on Channel 5 from September to November. Moreover, anyone who has been paying attention will know what we're in for. Not only will there be the usual rounds of saving cows, but new animals will be added to the mix, with the delayed filming schedule leading to a springtime world for the backdrop, complete with lambs and sheep.
If that sounds a little less-than-dramatic, not to worry. Of course, there will be actual human drama in Season 2, as Seigfried attempts to date while Tristan fights to be respected by his older brother. Meanwhile, after Helen left her beau, Hugh, at the altar last year, she and James must figure out if they really will make a run at a relationship or if Helen will be single for a while. But let's be honest: human relationships are secondary when we tune into All Creatures Great and Small. Like Seigfried, we're here for the animals and the Dales.
Luckily the Dales are here for us too.
The All Creatures Great and Small Season 2 synopsis is as follows:
As season two opens, James returns from Glasgow, where he has been visiting his parents for Easter. While there, he is offered a job at a modern local veterinary practice and must decide between staying home in Glasgow with his elderly parents or returning to his new life in Yorkshire.
All Creatures Great and Small Season 2 stars Nicholas Ralph as James Herriot with Samuel West as Sigfried, Callum Woodhouse as Tristan, Rachel Shenton as Helen, Anna Madeley as Mrs. Hall, and Matthew Lewis as Hugh. Patricia Hodge will be stepping into the shoes of Mrs. Pumphrey after the passing of Dame Diana Rigg, and Derek the Dog will be back as Tricki-Woo. The new season runs six episodes plus the Christmas special, which serves as the season finale.
All Creatures Great and Small Season 2 premieres at 9 p.m. ET on most local PBS stations on Sunday, Jan. 9, 2022, and will air weekly, nestled between Around The World in 80 Days at 8 p.m. ET and Vienna Blood Season 2 at 10 p.m. ET. As always, check your local listings. Season 2 is also expected to arrive as a binge on Jan. 9 on PBS Passport, where it will join Season 1 for members who want to watch it all at once.
---
By
for on December 21st, 2021
More to Love from Telly Visions