By
for on April 9th, 2021
'All Creatures Great & Small' Finds Its New Mrs. Pumphrey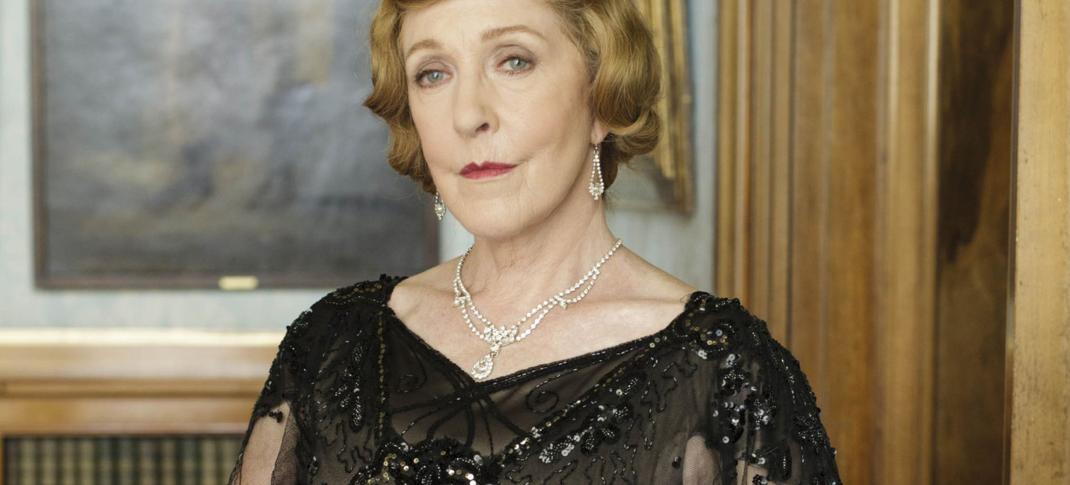 All Creatures Great & Small could not have arrived at a better time. But not only was the love letter to the Yorkshire dales and low-level drama just what the doctor ordered, but it also landed the late Dame Diana Rigg as the glorious Mrs. Pumphrey in one of her last recorded performances. The legendary actress passed from cancer after Season 1 ended in the U.K., but before it arrived on PBS. But with Season 2 production now underway, fans were understandably curious how the show intended to handle the loss of one of the famous dames of the big and small screen.
The production might have considered cutting the character, as is the usual tradition nowadays when the actor or actress playing them passes. But it would have felt odd, as the area around Skeldale House is not exactly well populated, and Mrs. Pumphrey was a recurring character in both books and the 1970s-era series. Instead, the show will do the old-fashioned thing and recast with a new actress. Though Rigg left giant slippers to fill as Tricki-Woo's doting owner, the show has found its new Mrs. Pumphrey in Patricia Hodge.
Much like Rigg, Hodge is also a longtime star of stage and screen, with a fifty-year career dating back to 1971. She rose to fame on London's West End. Longtime Masterpiece viewers will remember her from series such as Rumpole of the Bailey, which aired under the Mystery! brand in the 1980s, and Winston Churchill: The Wilderness Years, which aired under the Masterpiece Theater label. She's appeared in everything from The Return of Sherlock Holmes, Inspector Morse, Agatha Christie's Marple, and Agatha Christie's Poirot. More recently, fans will remember her as Miranda Pelham from Downton Abbey's 2015 Christmas Special, Lady Roche in Roadkill, and Ursula Thorpe in Amazon's award-winning A Very English Scandal.
In a statement along with the casting announcement, Playground CEO Sir Colin Callender said:
"We were deeply saddened by the passing of Dame Diana Rigg, who will always be a treasured member of the All Creatures family. Mrs. Pumphrey and her overly indulged Pekingese, Tricki Woo, are such iconic and cherished characters in Herriot's world, and we are delighted to welcome the wonderful Patricia Hodge."
Season 2 will see the rest of the leading cast's return, with Nicholas Ralph, Samuel West, Anna Madeley, Callum Woodhouse, Rachel Shenton, Matthew Lewis, Cleo Sylvestre, and Kriss Dosanjh. There are a few new faces that will turn up for Season 2 as well. Dorothy Atkinson (Call the Midwife) has been announced as Diana Brompton and James Fleet (Bridgerton) as Colonel Merrick. Filming for the new season is currently underway in the U.K. after pandemic-induced delays pushed production back in 2020. The series is expected to air in the U.K. in 2021, with a Christmas special planned for December. 
PBS has not set a date for All Creatures Great & Small Season 2, but fans can probably safely bet on a January 2022 arrival. 
---
By
for on April 9th, 2021