By
for on August 1st, 2022
6 British Shows & Movies to Stream on PBS Passport in August 2022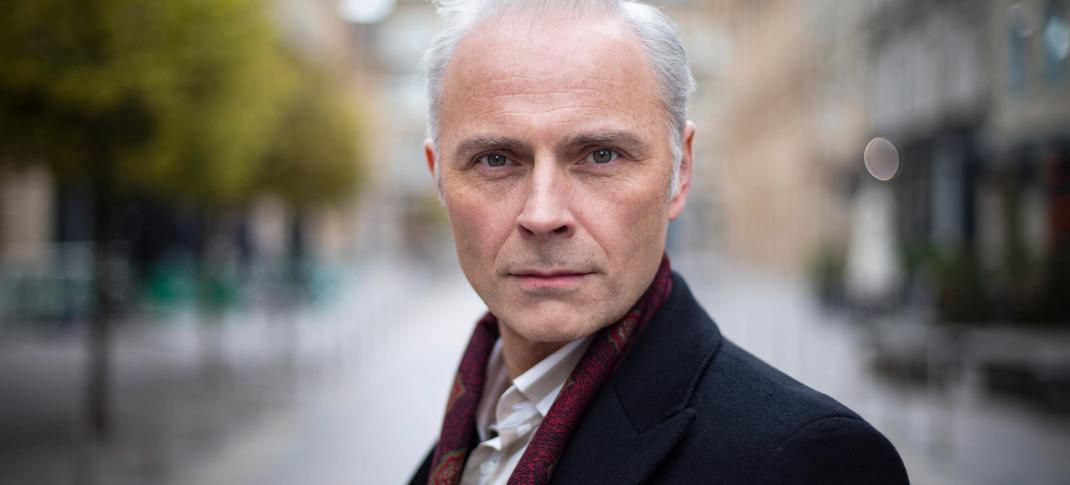 The dog days of the season are here as Grantchester Season 7 and COBRA Season 2 wrap up 2022's summer of mysteries on PBS. But while both will remain on PBS Passport and available on the PBS app through August and into September for viewers to catch up on, several new offerings are also arriving for members to check out, and it's not all mystery series. From a Frances Hodgson Burnett film to reality TV series, there are plenty of British offerings on PBS to watch for the final month of summer.
So, what British shows and movies are coming to PBS Passport this August? Let's run down the biggest titles arriving this month.
The Making of a Lady
Initially broadcast in 2012 in the U.K. and then in 2014 on PBS, The Making of a Lady is an ITV film based on The Making of a Marchioness by Frances Hodgson Burnett. Set in 1901, Emily Fox-Seton (Lydia Wilson) is a 34-year-old spinster and former lady's companion, now personal assistant to Lady Maria Bayne (Joanna Lumley). However, when Emily catches the eye of James, the Marquess of Walderhurst (Linus Roache), she might just become a marchioness. The movie starts streaming on Thursday, Aug. 4.
Van der Valk Season 3 & 4
The new adaptation of Van Der Valk, starring Marc Warren in the title role, is returning after two years away in mid-September on Masterpiece. However, for those who never saw the original with Barry Foster (because it did not air on PBS or Masterpiece back in the day) and are curious to see how they compare, PBS Passport is adding the middle two seasons from the late 1970s for streaming.
That may sound a bit odd as a starting point, but the original ran in three batches, two seasons in early 1970, two in late 1970, and the final two in the early 1990s. Except for Foster, the entire cast turned over each time, so each set is unrelated. Both seasons, seven episodes in all, arrive on Thursday, Aug. 11, alongside the new version of Van der Valk Season 1, which is already streaming.
What To Do When Someone Dies
Based on the 2009 novel by Nicci French, What To Do When Someone Dies was initially broadcast in the U.K. in 2011. Though the book is called What To Do When Someone Dies, it aired under the title Without You. Ellie Manning (Anna Friel) struggles with grief and confusion when her husband Greg (Marc Warren) dies in a horrific car accident with a mystery woman in the passenger seat and becomes convinced it was murder. The three-part limited series arrives all at once on Sunday, Aug. 14.
Antiques Road Trip & Celebrity Antiques Road Trip
The popular U.K. Antiques Roadshow spawned Antiques Road Trip, where two hosts hit the road in classic cars and go antiquing to see who can get the best deal for 200. Celebrity Antiques Road Trip replaces the regular hosts with various well-known figures, but otherwise, it's the same. The most recent episodes of Antiques Road Trip, Seasons 15-20, are already on Passport; this will add Seasons 12-14 to the lineup. Celebrity Antiques Road Trip is also already on Passport, but with Seasons 1-7, this will add Season 8-9. All new episodes arrive Thursday, Aug. 18.
Guilt Season 2
Masterpiece will take a couple of weeks off between the end of Grantchester and COBRA before it returns with new episodes of Guilt. Season 2 will focus on brother Max (Mark Bonnar), as he is released from prison after serving his sentence from the end of Season 1. Though his brother will not return for the new season, Max will find himself entwined in another shady dealing with a cover-up featuring new characters, including Downton Abbey's Phyllis Logan. PBS will air them two by two over two consecutive Sundays, starting Aug. 28, but members can stream all four installments beginning that same day. Season 1 is streaming now.
---
By
for on August 1st, 2022